Kim Zolciak-Biermann Defies Foreclosure Rumors as Mansion Escapes Auction Block.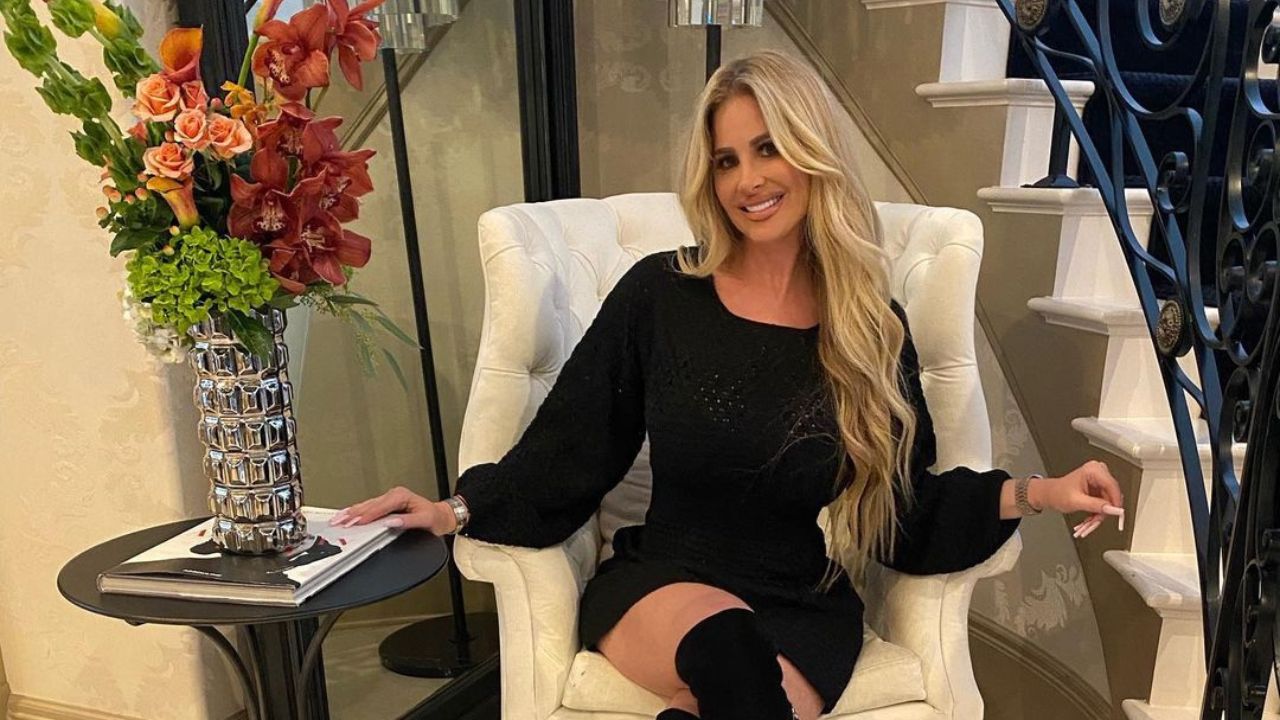 Drama swirls around "The Real Housewives of Atlanta" alum Kim Zolciak-Biermann, but it's not just her contentious divorce that's drawing attention. Recently, the reality star had to refute rumors of her sprawling Alpharetta, Georgia mansion heading into foreclosure and possibly for auction.
Speculation surrounding Zolciak-Biermann's property emerged in late 2022, prompting the "Don't Be Tardy" star to address the issue head-on. In a February 2023 Instagram Q&A, she denied allegations about the status of her home. "WTF!! Nobody bought my house!" she said, according to All About the Tea. "Was never for sale or in foreclosure … People make s*** up because they are so bored … Stupid blogs."
RELATED: Who is Daniel Toce? Meet Kim Zolciak's ex-husband
However, rumors persisted, leading influencer and RHOA fan Georgio Says to probe into the matter himself. In an Instagram post, he revealed, "I looked online. There is a foreclosure notice about Kim's home, and I wanted to verify if this auction was actually taking place." He then shared the audio of his phone call with the law office handling the supposed property sale, revealing that the previously scheduled auction was now canceled.
The official allegedly told Georgio Says, "There was a sale dated for March 7 of 2023. That sale is not taking place anymore. It was cancelled." The property in question, a 7,186 square-foot mansion, was officially off the market.
People magazine confirmed these developments, citing a source close to Zolciak-Biermann who disclosed that "The couple has taken the action to clear this up."
The foreclosure rumors appear to have originated from an unpaid loan that Zolciak-Biermann used for house renovations. Legal documents as per Us Weekly suggested that the sale was necessitated due to the "failure to pay the indebtedness as and when due and in the manner provided in the Note and Security Deed."
Zolciak-Biermann's daughters Ariana and Brielle also intervened, addressing the controversy with TMZ in February 2023. They chalked up the situation to a "misunderstanding" that took place in late 2022. "Don't believe everything you hear," Ariana advised. "Everything is still there. We all live there."
Zolciak-Biermann, concurrently embroiled in a challenging divorce with her estranged husband, Kroy Biermann, has weathered significant personal and financial storms. Nevertheless, this recent victory in maintaining her home signals a resolution to one part of her ongoing saga.