Misha Collins has always found a way to stir up discussions on the internet with his acting and articles, like the one he defended Monica Lewinsky during her affair with former U.S. President Bill Clinton.
Many have always wanted to know more about his personal life, especially after realizing that he once was an intern for the former president.
Since he has been good at keeping his personal life private, many were surprised to realize that he was happily married to Victoria Vantoch.
Who is Victoria Vantoch?
Victoria Vantoch has been married to Misha Collins for more than two decades since they tied the knot in 2001.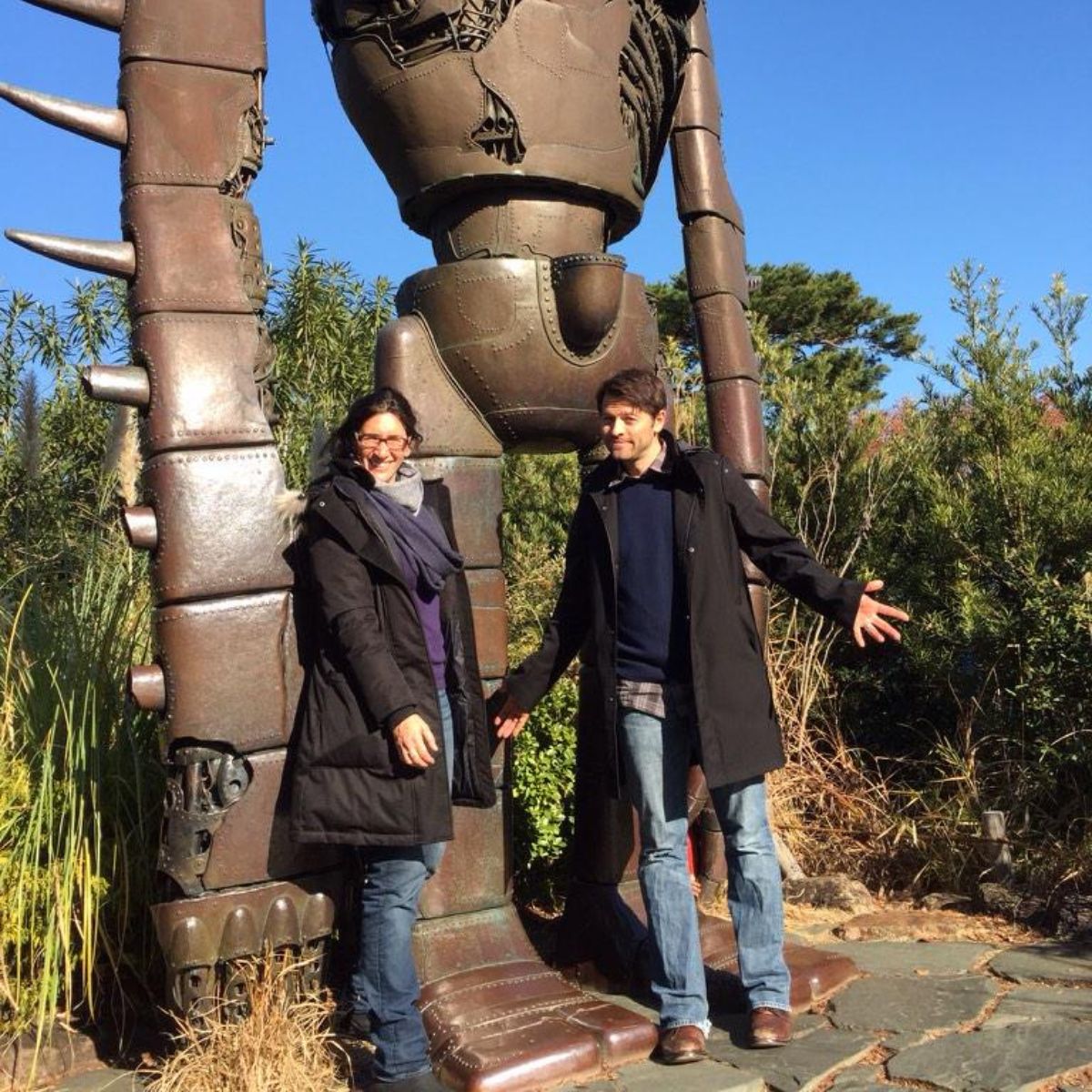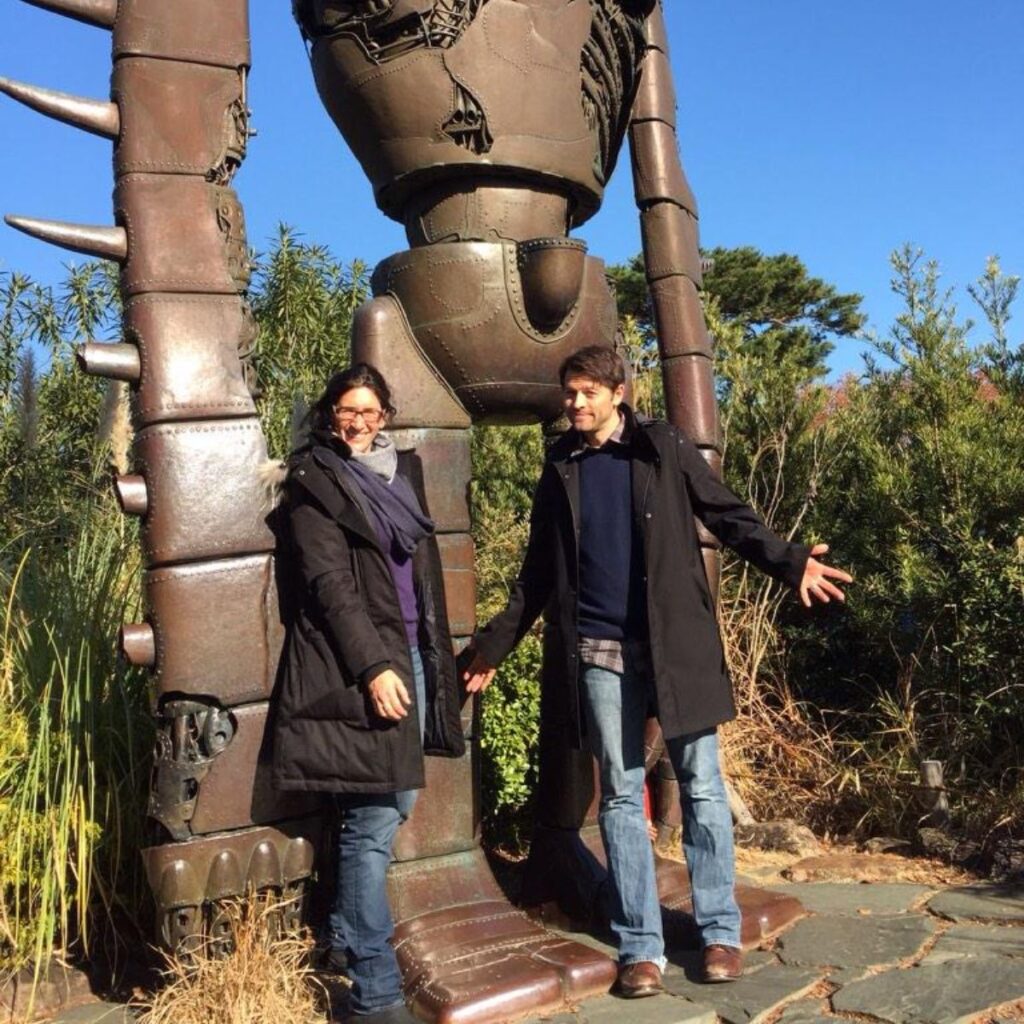 The long-term couple knew each other when they were teenagers, and they have been close to each other since the actor was 16 years old.
The two were still in school when they first met, and the Naibuzz states that Misha was the only male in the literature class when the two started being friends.
They developed an affection for each other and decided to settle down in 2001.
Vantoch prefers to remain quiet and does not work in the entertainment industry.
This does not mean that she is a sit-at-home mama since she has managed to make a name for herself through her books.
Vantoch is also a journalist and writer though most people know her due to her marriage to the actor.
She is an Author
Vantoch ventured into writing in her early days after completing her studies.
In 2007, she released The Threesome Handbook: A Practical Guide to Sleeping With Three, which focused on helpful communication and relationship advice for couples.
In 2013, she released her second book, Jet Sex: Airline Stewardess and the Making of an American Icon.
The book focused on airline stewardship, and this enabled her to earn recognition.
She and her husband also worked together to release the book, The Adventurous Eaters Club: Mastering the Art of Mealtime.
It was released in 2019, and it focuses on how both of them managed to succeed in creating a home where mealtime led to joy without the need for trickery or coercion with their kids.
The book seeks to help parents find ways of connecting with their children through cooking and educating them on how to be healthy eaters.
She Has a Ph.D.
When looking at her academic achievements, Victoria got her B.A. in Anthropology from the University of Chicago.
The mother of two also got her Ph.D. in history from the University of Southern California.
Her thesis was titled 'Ambassadors of the Air: The Airline Stewardess, Glamor, and Technology in the Cold War, 1945–1969′, and it concentrated on the role of female flight attendants during the Cold War in the U.S. and Soviet Union.
She is a professional teacher since she has taught history to college students and lectured at various institutions like the Library of Congress, the National Air and Space Museum, and the Organization of American Historians.
She Has Won a few Awards
Vantoch has also won awards like the 2006-07 National Aeronautics and Space Administration (NASA) Fellowship in Aerospace History.
In 2005, she received the Guggenheim Fellowship Award from the Smithsonian Institution's National Air and Space Museum.
Both Engage in Charity Work
The couple engages in charity work.
The profits from the book they co-authored were donated to various charitable entities like The Edible Schoolyard Project.
Collins also founded the Greatest International Scavenger Hunt the World Has Ever Seen.
How they met
Collins and Vantoch met in high school and married in 2001. Considering the two met in their literature class, it was like they were meant for each other.
Their wedding took place in Maine, and ten years later, they celebrated their 10th anniversary by renewing their vows in Coinstar supermarket.
The couple is blessed with two children, a daughter named Maison Marie Collins and a son named West Anaximander Collins.
Misha Collins Charlie Sheen And Victoria Vantoch Relationship
Even though their relationship went through various conventional experiences, she revealed that there were times people became uneasy with the nuances of their romance.
In the 2007 publication, she revealed that after several months into their trio relationship, she and her husband started revealing to friends about their girlfriend, and even though no one seemed to mind the idea of an occasional three-some with a stranger, the idea of dating a third individual was a bit too much for them.
She also revealed her reasons for writing the book.
She stated she could not find an appealing three-some guidebook, so she started surfing the internet, asking many people many questions, and reading biographies. To her surprise, she encountered lots of trisexuals that were willing to provide details about their experiences.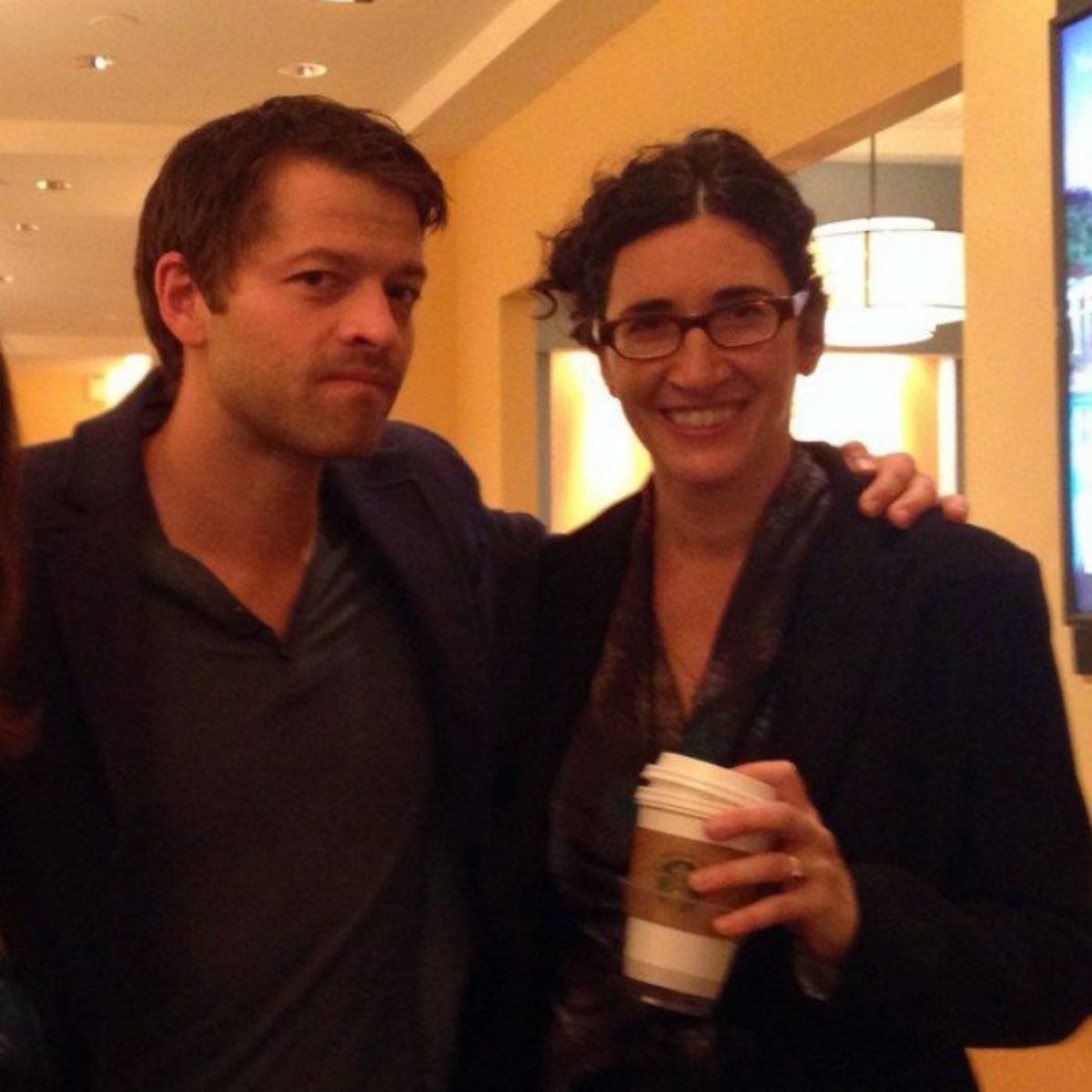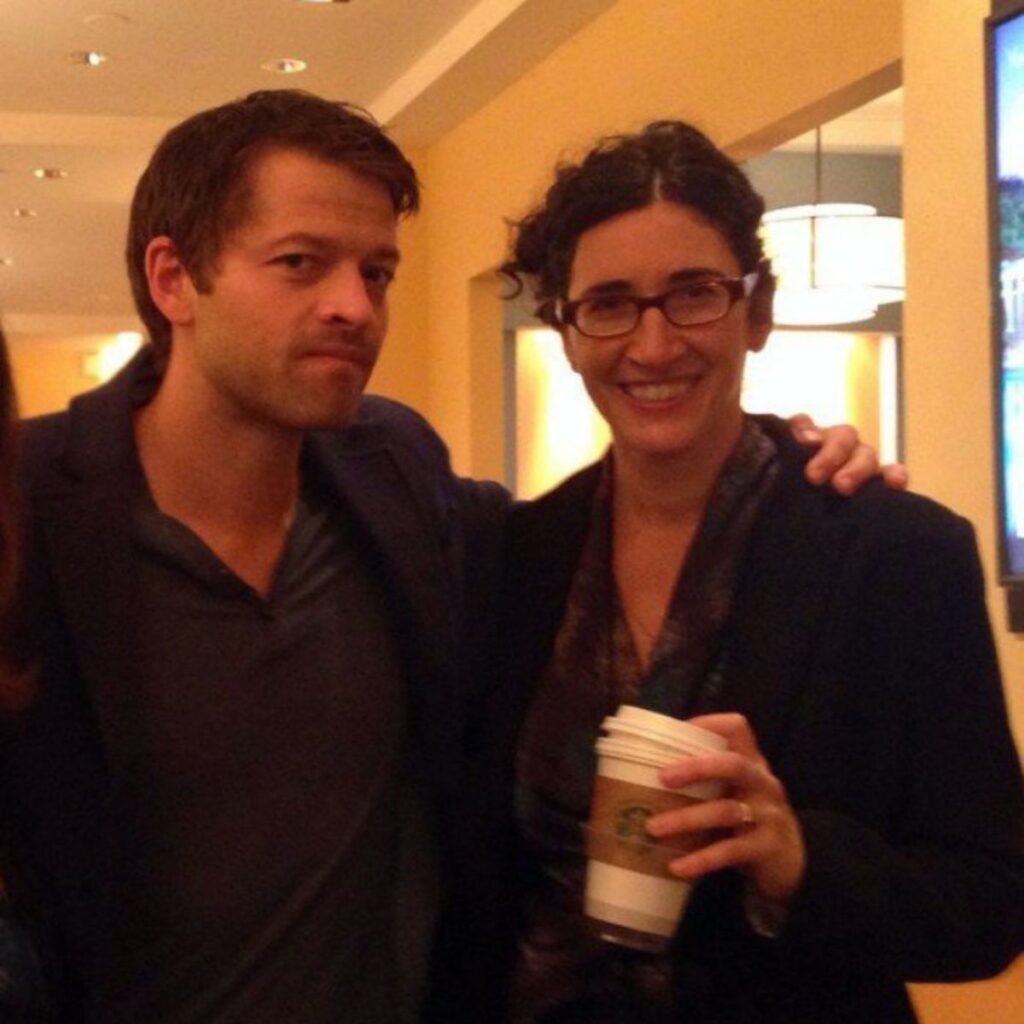 When Charlie Sheen was brought into the mix, Misha Collins was forced to defend his spouse's book.
The sexuality historian caught Charlie Sheen's attention when a fan tagged him in a post and suggested he creates an updated version of Victoria's book.
Sheen tweeted back, "The Threesome Handbook."
He went on to suggest that he came up with the name while he was sleeping.
But Misha Collins did not take the joke well and tweeted back to the actor, "No u didn't, d****e bag, my wife did."
This was where the Sheen factor started and ended, but it was a bit engaging.
Misha Collins and Victoria Vantoch Divorce Rumors
Some rumors recently surfaced stating that the couple may be planning to divorce.
The news of their separation started in July 2021.
During this time, Collins published a book on poetry called In Passing.
He stated he was alone in San Francisco and added, "Don't be lonely. Be HAPPY."
Later in October of the same year, it was revealed they had separated after their long-term marriage.
It is not clear whether the rumors are true or they are together.
Many are still in shock on hearing about the news of the couple's divorce and are hoping they are untrue.