Mayim Chaya Bialik is an actress, author, and game show host born in 1975.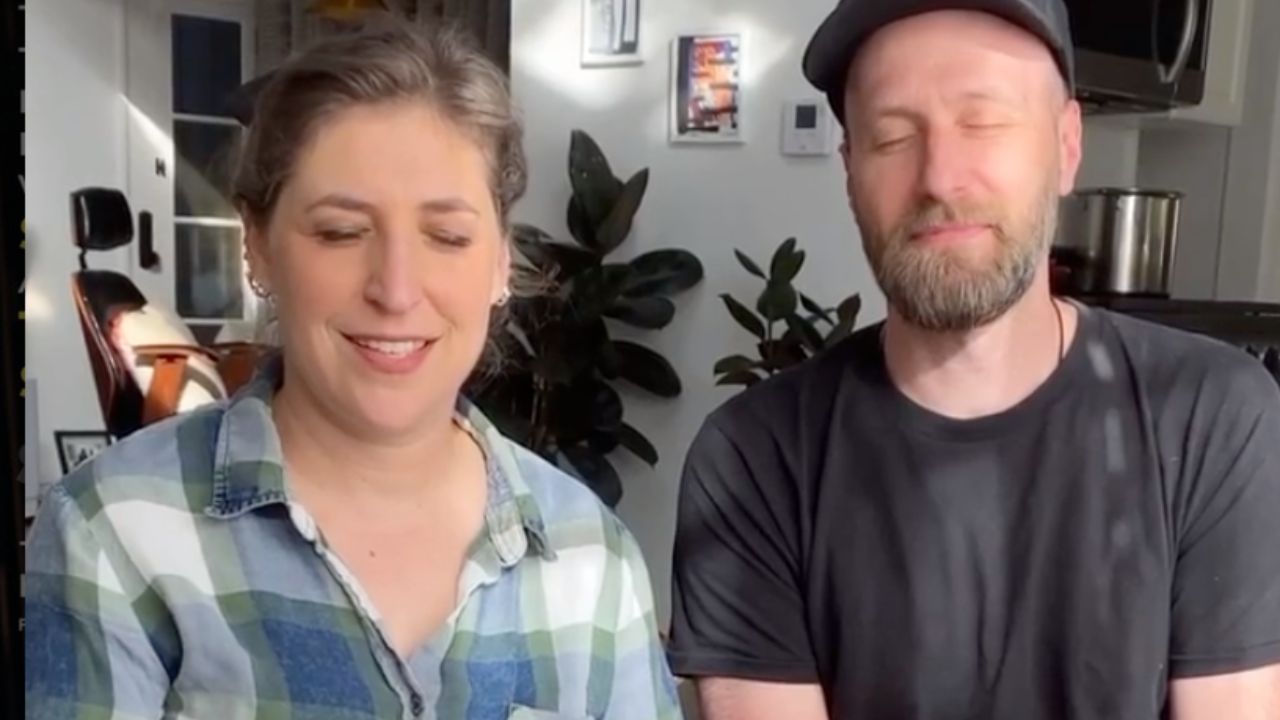 Between 2010 and 2019, she acted as the neuroscientist Amy Farrah Fowler on the hit series, The Big Bang Theory.
This earned her four nominations for the Outstanding Supporting Actress in a comedy series in the Primetime Emmy Awards and a Critics' Choice Television Award in 2015 and 2017 for Best Supporting Actress.
In 2021, it was confirmed that the actress would replace Mike Richards, who stepped down as host of the syndicated version of Jeopardy!
RECOMMENDED

What is Mayim Bialik's IQ?
She started hosting the version, working with Ken Jennings.
Those who have watched the actress on Jeopardy! may have an idea of who the superstar is dating, but those who know her from her mental health podcast, Mayim Bialik's Breakdown, know him very well.
In 2021, the actress and host revealed to Forbes magazine she was in a relationship with her co-host on the podcast, Jonathan Cohen.
Let us look at their relationship timeline.
How they met
According to reliable sources, the two met more than ten years ago at a birthday party.
At the time, the actress was married to her former spouse, Michael Stone, so they did not get comfortable.
When Mayim stated that she was divorcing him in 2012 after nine years of marriage, the mother made it clear that she was serious about the separation and the subsequent times.
In a statement circulated by E! News, she said, "Divorce is terribly sad, painful, and incomprehensible for children.
It is not something we have decided lightly."
She also revealed at the time that their primary concern was transitioning to making two loving homes that were equally comfortable.
She admitted that their sons deserved better parents who were dedicated to their health and growth, and that is what they would focus on.
Even though it is challenging to identify the time Cohen and Bialik started dating, one thing is for sure; the two became in love many years after Bialik's divorce.
2018
The actress wrote a post in Grok Nation in August which she discussed a breakup she experienced, and we can be sure it was not Jonathan Cohen.
It is safe to assume the two met mid-2018 and before the lockdown in 2020.
2021
Cohen and Bialik worked on the first episode of her podcast, which was in January.
Bialik has been open about her experience with mental health issues and admits that she and her boyfriend were motivated to launch the podcast after experiencing all the emotional hurdles that came with the pandemic.
In an interview with Forbes magazine, she revealed, "To be honest, 2020 was a beast of a year, and my partner Jonathan and I have a shared passion for mental illness and mental illness education."
She went on to detail how many people have either experienced intense anxiety or have occurrences of mental health issues for the first time, and they lack the knowledge to know how to describe it or what they could do about it.
This was their motivation to start the podcast.
Jonathan Cohen
Apart from being the actress's shoulder to lean on, Cohen fits the qualifications needed to co-host the podcast.
He holds a Master's degree in Fine Arts and has more than two decades of apprenticeship in mindfulness and healing.
He co-founded Lotic AI, an organization specializing in behavior change by incorporating mental well-being and technology.
He founded The Stories Company, which incorporates media, technology, design, and storytelling to create probable futures.
He is a father, and the podcast's website describes him as a "futurist who imagines and designs new applications of technology."
It seems the two are a perfect fit.