Simon Pegg is famous for his performance in The Cornetto franchise.
He is an English actor famous for his appearance in The Mission Impossible franchise, Startrek, and the 2018 movie Ready Player One.
His association with mega projects makes it seem he is enjoying his professional and personal life in Hollywood.
He has a wife known as Maureen Pegg.
Let us look at more about their relationship.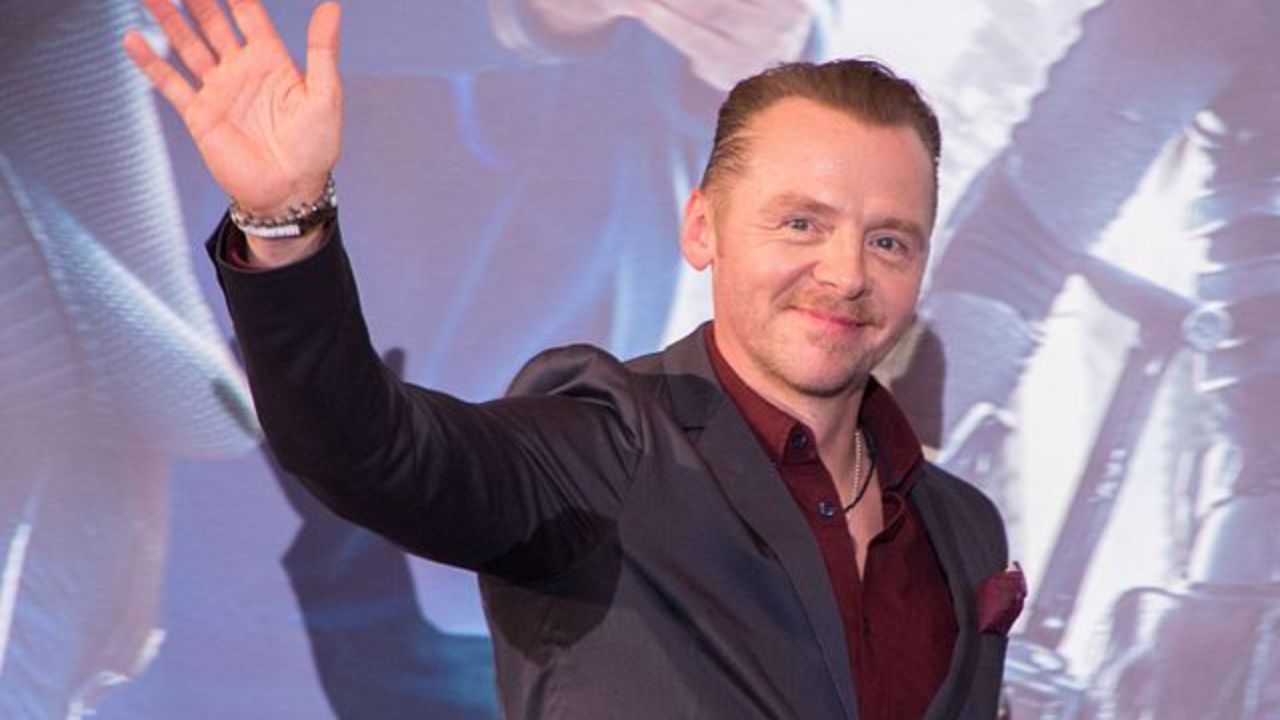 As a husband and parent, balancing one's personal life and career is challenging.
Few people in Hollywood are active in the industry and have maintained stable family relationships with their spouses and children.
Being featured in the successful zombie comedy and working on an intense project like The Mission Impossible franchise may have impacted his personal life.
Despite this, he is a known example of people who have managed to grow their acting careers while creating time for family.
 Maureen McCann and Pegg's Marriage
Maureen McCann and Pegg tied the knot in July 2005 in Glasgow.
Four years later, they welcomed their child Matilda.
She was born in the US.
The actor has shown that he is a loner since he feels that fame is the consequence of the job he loves doing.
He has taken steps to ensure he is always close to his family.
It was reported that he always takes his girls with him if he has to travel far and has even introduced a five-week rule which he never breaks.
In the acting industry, one's relationship may encounter difficulties, which has made few stars manage to keep their vows while on the road.
Maintaining his marriage for almost two decades shows that Pegg is good at keeping his love life away from media scrutiny and enjoys spending time with them.
He was asked if he would sacrifice his prolific career over his family and said he would gladly do it.
He said even though he hoped he would not be faced with such a situation, but said that even though he enjoyed acting and considered it a hobby, he would leave the game.
The actor also enjoys being a parent, as he is usually seen with his daughter Matilda on various occasions.
His relationship with his family has been a factor that restores his faith in love and having someone to love.
It is safe to assume Pegg is living the best time of his life alongside Maureen and Matilda.
Simon Pegg's Wife Helped Him With His Alcohol Problem
There was a time when the actor revealed he felt lost and unhappy and blamed it on alcoholism.
Many may be surprised to learn that Pegg was once an alcoholic, but he talked about it and said he also suffered from depression at the time.
During an interview, the actor revealed that he was addicted to alcohol and that he almost ended up wasting everything he had earned, and there was a time he almost lost his life.
He said the feeling was awful since he felt like he was overwhelmed.
Many may think that starting a family motivated him to get sober, but much to his surprise, the problem was so severe that it did not.
He said it was one of the worst experiences of his life.
He thought he could fix the problem, but it proved challenging.
Since it couldn't, he knew the only way was to be dedicated to the treatment procedures he went through.
His wife supported him, eventually choosing to check into a rehabilitation center.
He was amazed that the birth of his daughter was not enough encouragement to stop taking booze.
Still, his entry into a rehabilitation program helped him reinstate his profession and act in other movies, including three Mission Impossible sequels.