The Eric Andre Show: this is perhaps the only reason most fans know Eric Andre.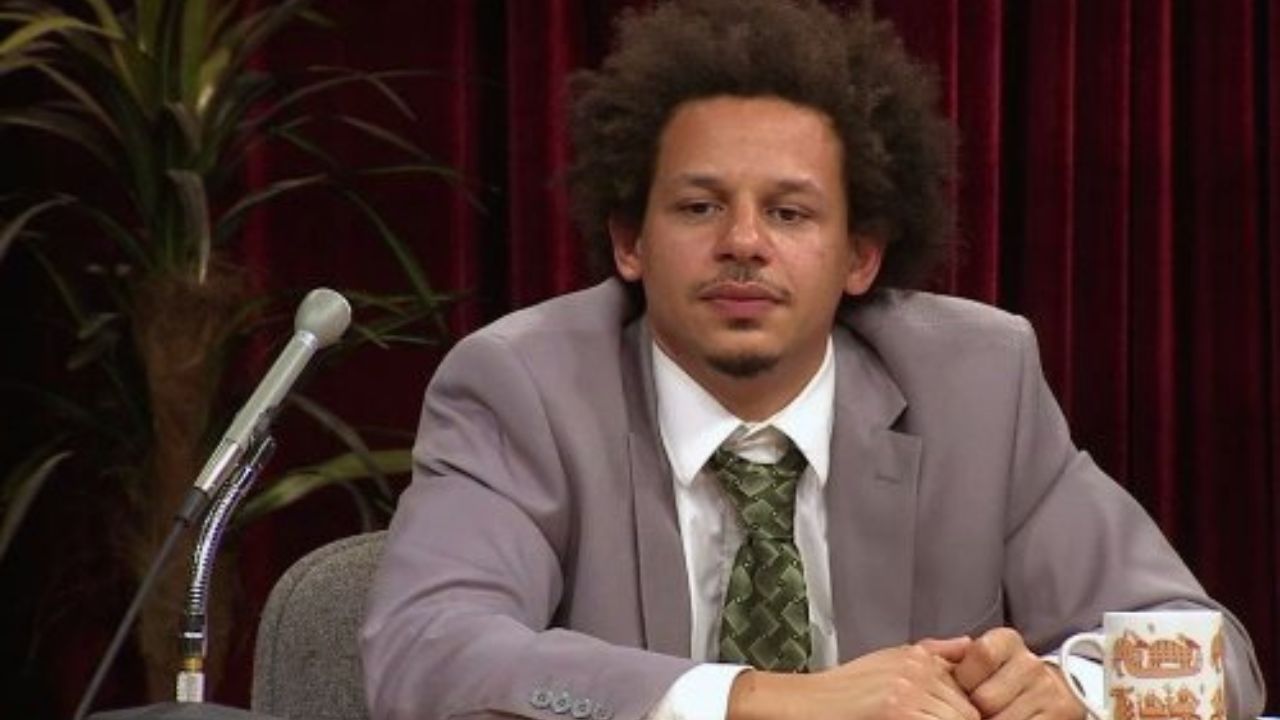 The show premiered back in 2012 on Adult Swim as one of the best cringe-comedy on TV right now.
Eric Andre's show is a parody of several talk shows where Eric interviews celebrities with skits and questions that make them feel uncomfortable.
He doesn't allow them to plug in their latest projects.
The show has earned Eric criticism and praise in equal measure. He has made several enemies throughout the show, but it's all to foster his comedy career.
The Eric Andre Show's fifth season came out in October 2020 and it featured several big names like Lakeith Stanfield, Blake Griffin, Dermot Mulroney, and Stormy Daniels.
The sixth season of The Eric Andre Show will return to Adult Swim in 2023.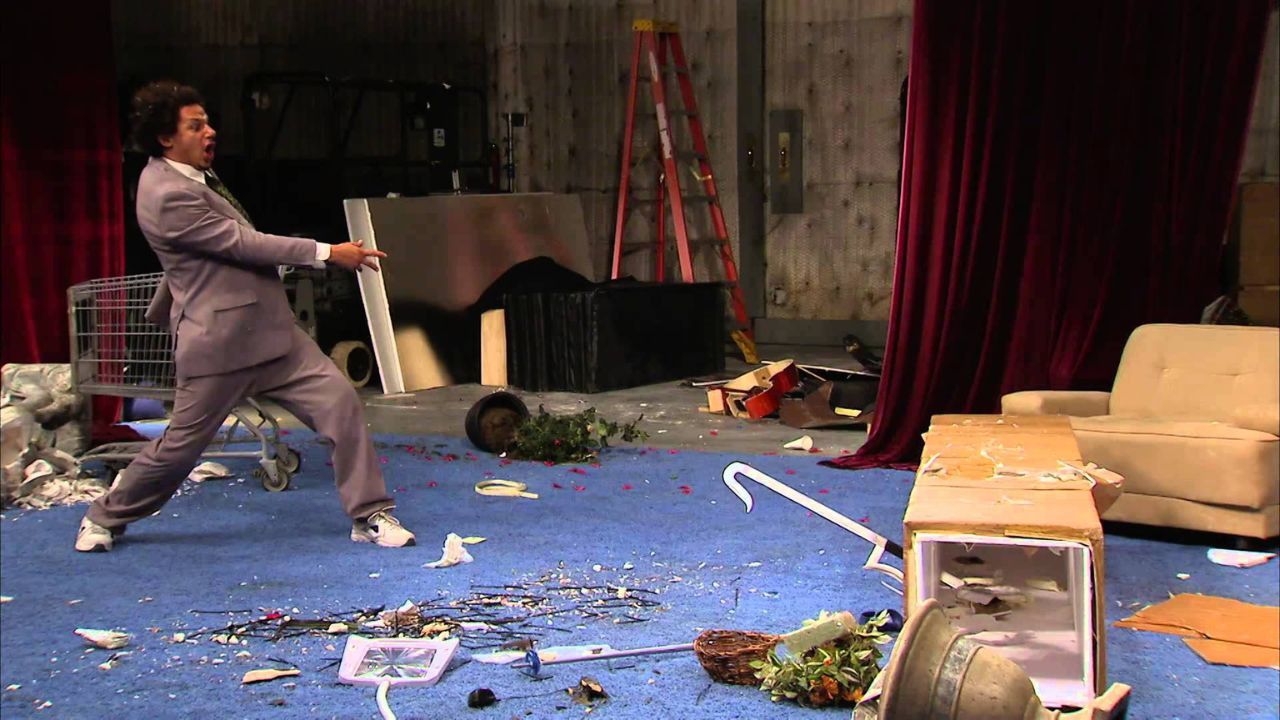 Can You Watch the Eric Andre Show on Netflix
Unfortunately, The Eric Andre Show is not yet available on Netflix.
However, if you still want to enjoy some good old-fashioned Eric Andre comedy, you can watch Legalize Everything on Netflix. 
You can also catch the latest Bad Trip on the same platform.
Where to Watch Eric Andre Show
You can easily watch the show on Adult Swim, Cartoon Network's late night program feature.
You can also stream all the episodes of the five-season series on Adult Swim Website.
Additionally, you can also find the first four seasons of Eric Andre Show on Hulu.
Alternatively, watch some of the episodes of the Eric Andre Show on Adult Swim's YouTube Channel.
However, you must also agree that watching the Eric Andre Show would be more convenient for most viewers.
If you're a Hannibal Burress fan, you can also get his comedy specials Comedy Camisado on Netflix today.
Are you looking for some fresh, good, old-fashioned humor? Then look no further than the Eric Andre Show, hosted by Eric Andre himself. If you are a fan of satire, sarcasm and controversy, then this is definitely the show for you!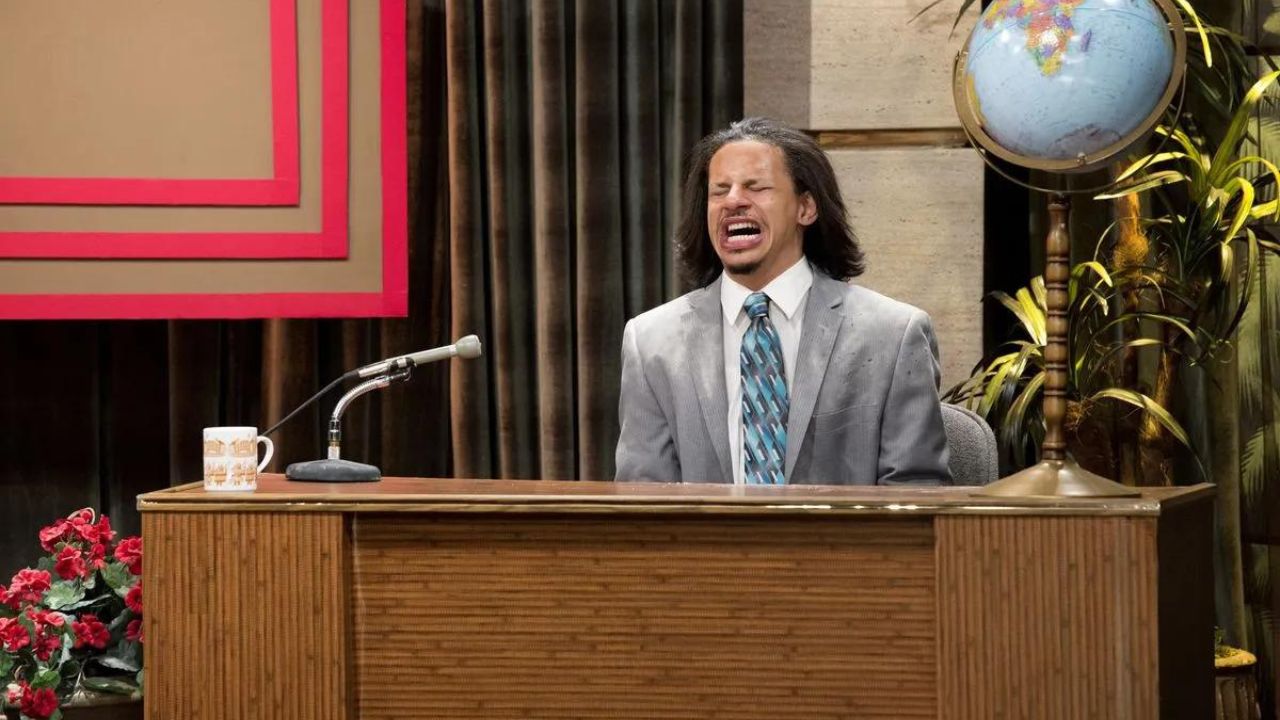 Eric Andre fans know his incredible works in the Eric Andre Show, where he gained immense fame. 
The show has been continuously airing since 2012, earning him plaudits and awards. But this is not all about the comedian.
The 38-year-old was born in April 1983. He comes from Boca Raton, United States. 
About his family, his mother was Jewish while his father was an Afro-Haitian immigrant. Therefore, the comedian identifies as both Jewish and Haitian.
His father worked as a psychiatrist while his mother was a housewife. His full name at birth was Eric Samuel Andre.
Education
Eric Andre graduated from Dreyfoos School of Arts. After graduation, he took up music studies at the Berklee College of Music in 2001.
While in this school, he played the double bass and graduated in 2005 with a degree in the same.
Career
Andre is a professional comedian, actor, and TV host. His fans also remember him for his role as the creator of the Eric Andre Show. 
This show has earned Andre a lot of plaudits for its originality and flow that had its audience stuck on the screen.
Andre also portrayed Mike in FXX's series Man Seeking Woman, a 2015 show. He also appeared as Mark in ABC's Don't Trust the B_____ in Apartment 23.
Other appearances include his guest role in 2 Broke Girls as Max's love interest.
Additionally, he also co-wrote The Lion King which came out in 2019. He was also part of the production team for Disenchantment, the 2018 film.
The Breakthrough
In May 2020, Eric Andre announced Legalize Everything, his first standup comedy flick. The show was later released in June 2020.
Overall, the talented comedian has worked on a total of 19 TV shows, 13 films and 4 web shows.
He has also done voiceovers in several flicks, including the Mark Bowman character in The Mitchells vs. 
The Machines and one character in Sing 2 that come out in 2021.
Many didn't know that Andre was also a singer. He performs under the moniker Blarf and released his first album Blarf in December 2014.
His second album titled Cease and Desist came out in 2019.