John Mulaney and Olivia Munn are one of those Hollywood couples that actually love attention but in the normal amount!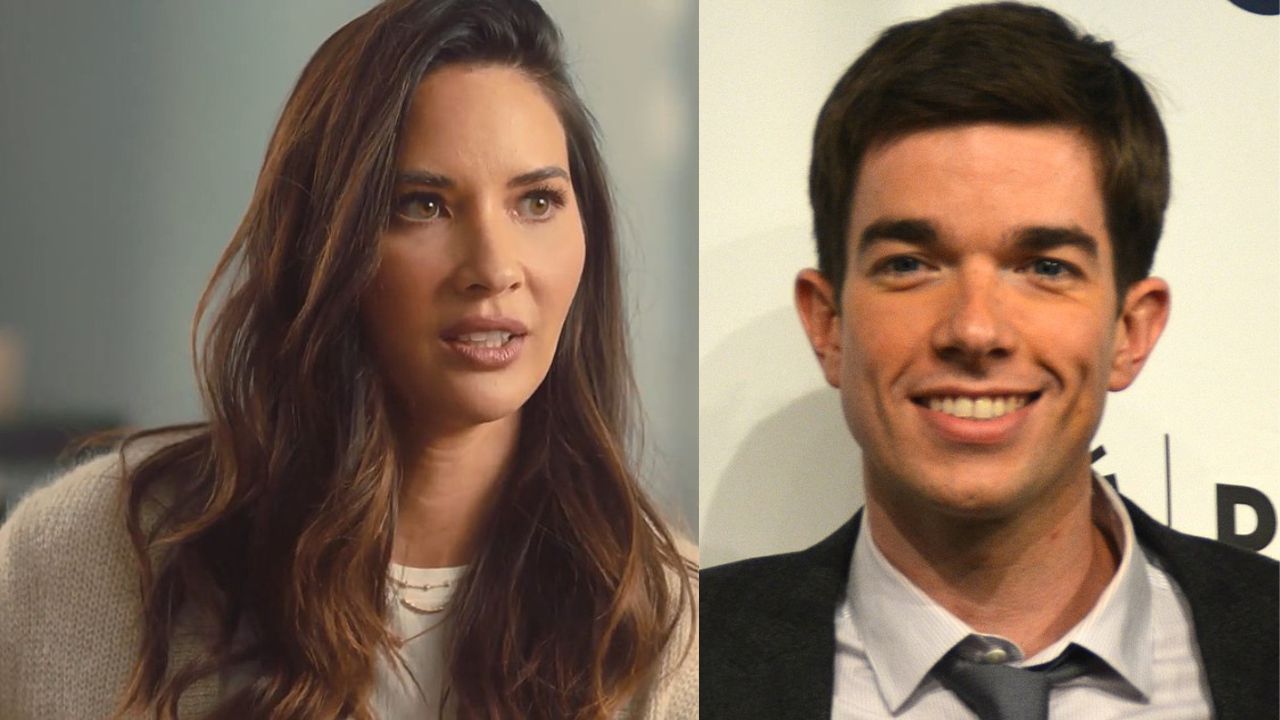 They often share photos together on Instagram and mention each other in interviews very often.
I can just imagine how hard it can be to stay out of the spotlight, given John's successful career as a comedian, as well as Olivia a successful actress.
If you're a fan of his stand-up comedy shows or her amazing TV series, keep on reading to find out the secrets of their relationship.
Who is the comedian John Mulaney?
John Mulaney started his career in the comedy world as a writer for "Saturday Night Live" from 2008 to 2018.
After his breakthrough stand-up show which took place in 2009, he was invited to appear on "Comedy Central Presents", "The Chris Gethard Show", and "Saturday Night".
In 2014, he created his own show titled "Mulaney", which he produced and wrote himself.
After his stand-up comedy show "Mulaney" achieved great success in America, he went on to have great tours in 2017, 2018, 2019, and 2022.
His stand-up comedy can be found on Youtube, Netflix, as well as in DVD and CD versions.
Other than being a very successful comedian with many stand-up tours behind him, he's recently gained even more fame because of his amazing narration in the latest Spider-Man movie "Spider-Man: Into the Spider-Verse".
RELATED STORY

How Did John Mulaney and Olivia Munn Meet?
John Mulaney and Olivia's relationship timeline
Despite the two meeting back in January of 2015, John and Olivia started dating years after this.
The reason behind this is John's long-term relationship and marriage with Anna Marie Tendler.
John was married to Anna for 6 years from 2014 to 2020, and there had been a lot of drama in 2020 which led to John finally deciding their time together was up.
After 15 years of being sober and clean, John sought treatment for his alcoholism addiction, in fear of a relapse.
He checked himself into rehab in late 2020 and did not get the best support possible from his then-wife.
This caused the two to grow distant and eventually split up.
John started dating his co-star Olivia in May 2021, after finishing his sobriety program.
He often refers to Olivia as his silver lining, a person who helped him the most during his tough times at the rehab.
In September 2021, he confirmed that the two are getting ready to welcome a baby together, which was born in November 2021.
As of 2022, their baby is almost a year old and the two are still going strong.
P.S. We don't really know if the two actually got married, but if not, we hope it'll happen soon!
His (future) wife Olivia Munn is also very successful
The gorgeous Olivia Munn started her acting career with a couple of minor roles in 2004.
Her first major role was the portrayal of Mily in the 2006 TV series titled "Beyond the Break".
From 2010 to 2015, she starred in many great TV series such as "Greek", "Slasher School", "Perfect Couples", "New Girl", and "The Newsroom".
During the same period, she made guest appearances in some major movies, including "Iron Man II", "Magic Mike", and even a hit horror movie titled "Deliver Us From Evil".
Since then, Munn also appeared in "X-men: Apocalypse", and "Ocean's Eight", although she seems to love starring in TV series rather than movies.
From 2015 to 2022, she appeared in 55 episodes of "Mission Force One", 10 episodes of "Six", as well as several episodes of "Hit-Monkey", and the upcoming TV series "Tales of the Walking Dead".