There is not a single person on Earth who hasn't watched at least one movie that features the 78-year-old actor Robert De Niro, one of the best comedian actors ever.
My parents remember his 1978 movie "The Deer Hunter" perfectly, while I grew up watching De Niro in the family movies "Meet the Parents" and "Meet the Fockers" from the 2000s.
Since he showed up covered in tattoos in the 1991 movie called "Cape Fear", fans are wondering if any of those tattoos are real.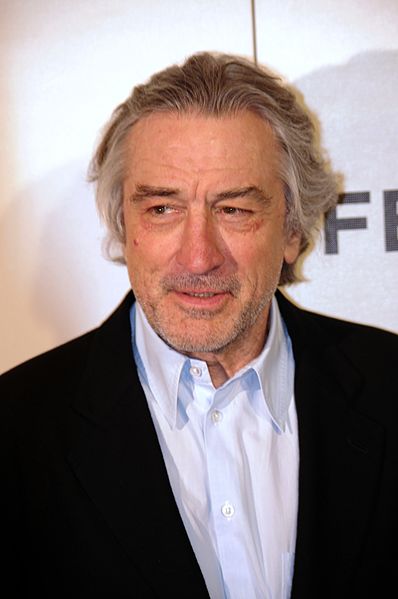 Robert De Niro personal life and career
De Niro can, without any effort, be considered one of the greatest actors in the 20th and 21st centuries.
He's a star in several amazing movies, such as "The Deer Hunter", "Cape Fear", "Meet the Fockers", "Silver Linings Playbook", and "War with Grandpa".
As for his family, De Niro has been married twice in his past to Grace Hightower and Diahnne Abbott.
Robert has 6 children, daughters Drena, Helen Grace, and sons Raphael, Aaron, Julian Henry, and Elliot De Niro.
RECOMMENDED:

How Many Wives Has Arnold Schwarzenegger Had?
De Niro's rich acting and producing career
Born in 1943, De Niro started his career at the age of 22, after joining the cast of "Three Rooms in Manhattan" in 1965.
In the following decade, he had both minor and major roles in "Young Wolves", "Sam's Song", "Jennifer on My Mind" and "Born to Win".
His first epic role was in 1974 when he was cast for the role of Vito Corleone in "The Godfather: Part II", which was followed by yet another epic role in "Taxi Driver".
Robert continued portraying Vito Corleone in the mini-series "The Godfather Saga" from 1977.
The period from 1970 to 2000 was the ultimate peak of De Niro's acting career, as he was cast for several major roles in movies known worldwide, such as "The Deer Hunter", "Raging Bull", "The Untouchables", "Goodfellas", "Cape Fear", and "Great Expectations".
From 2000 to 2020, he starred in the comedy franchise "Meet the Parents", "Meet the Fockers", and "Little Fockers".
De Niro's most recent roles include movies "War with Grandpa" and "The Comeback Trail", as well as upcoming movies "After Exile" and "About My Father".
Alongside his acting career, De Niro built a very successful career in production, as he was a producer/executive producer for over 30 movies in the range of 30 years.
He was a part of the production for movies "About a Boy", "Stage Beauty", "What Just Happened", "Little Fockers", and "The Irishman".
Does Robert De Niro have any tattoos?
Robert De Niro's appearance in the epic movie from 1991 called "Cape Fear" made his fans wonder if any of the tattoos we saw were actually real.
In the movie, De Niro portrays Max Cady, the felon trying to get his revenge, who appears with over 10 tattoos.
Some of the most recognized tattoos from this movie include the broken heart on Robert's left side of the chest, the crucifix and the scale of justice and truth tattoos on his entire back, as well as multiple Bible verse tattoos.
Are any of these tattoos real?
Although the tattoo is very rarely caught off-set, Robert De Niro has at least one real tattoo that we know of, and it's a black panther tattoo located on his right shoulder.
The tattoo of a black panther often represents stamina and virility, as well as the ability to hunt their prey down.