Marshall Mathers, mostly known as Eminem, is very fond of dissing other celebrities in his songs, so it was not strange when he mentioned Chris Kirkpatrick in his hit 2002 song "Without Me".
Read on to find out why Eminem said Chris had an ass-whooping coming, and how Chris reacted to this whole drama.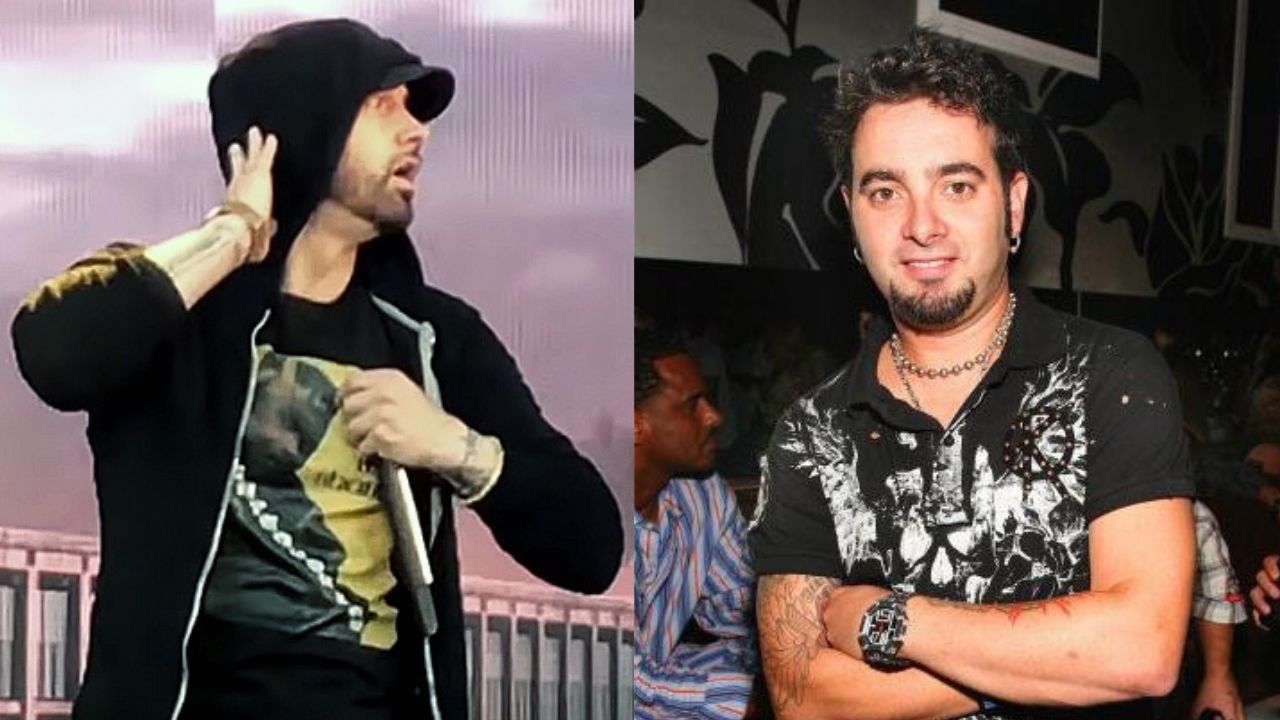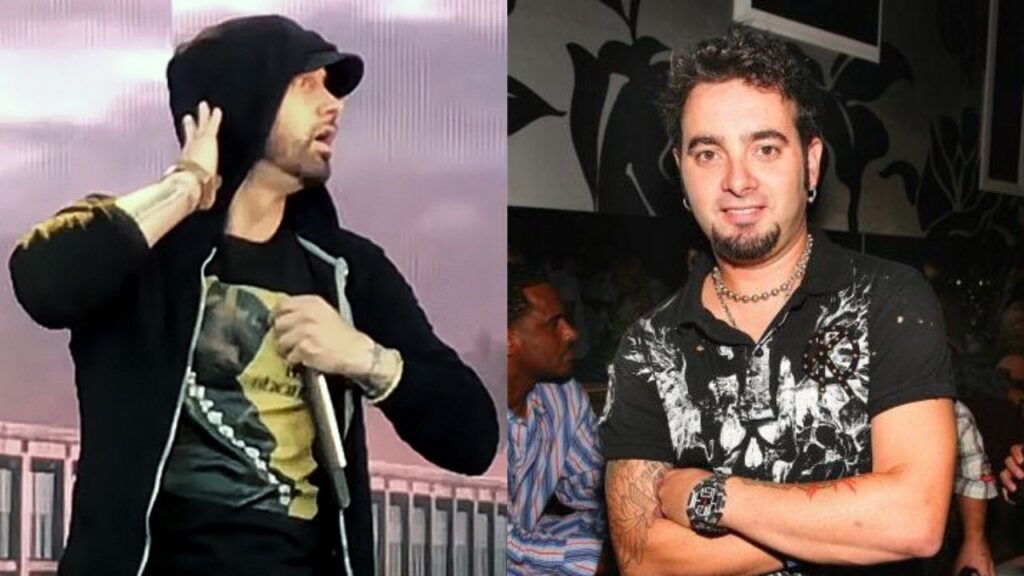 Who is the real Slim Shady, Eminem, Marshall Mathers?
The Real Slim Shady is one of the many names and characters created by the one and only Marshall Bruce Mathers III, also known by his stage name "Eminem".
The 49-year-old rapper and songwriter had a rough time growing up, which is reflected in many of his songs where he talks about poverty, addiction and family issues.
He released his debut album called "Infinite" in 1996, which hit the top charts and stayed there for several weeks.
After two more amazing albums "The Slim Shady LP" and "The Marshall Mathers LP", he released his next worldwide hit album '"The Eminem Show".
During the same year as this release, Marshall filmed a movie called "8 Miles", which is about how he started his career and all the struggles he had gone through as a child.
From 2003 to 2010, Eminem released three more albums and then made a short 3-year-long break before returning with "The Marshall Mathers LP 2".
His best selling albums are "Encore" from 2004, "The Slim Shady LP" from 1999, and "Revival" from 2017.
Marshall has released several songs over the past two decades that have hit 1B views on Youtube, including "Without Me", "Rap God", and "Not Afraid", but special praises go to "Love the Way You Lie" with 2.3 B views!
RECOMMENDED:

Eminem Annotates His Own Lyrics on Genius.com
What did Chris Kirkpatrick say about the namedrop in Eminem's song?
Although totally unexpected, Eminem dissed Chris Kirkpatrick (along with Limp Bizkit) in his song "Without Me", which was his first song to hit over 1 billion views.
While a guest on the TRL show hosted by MTV, the host asked Marshall why he chose Chris' name, he admitted he believed that Kirkpatrick was the only boy band member who was brave enough to stand up to him.
As for what Chris Kirkpatrick thinks of Eminem dissing him, after many years Chris said he was surprised at first, but then started feeling like it was an honor to be mentioned by him!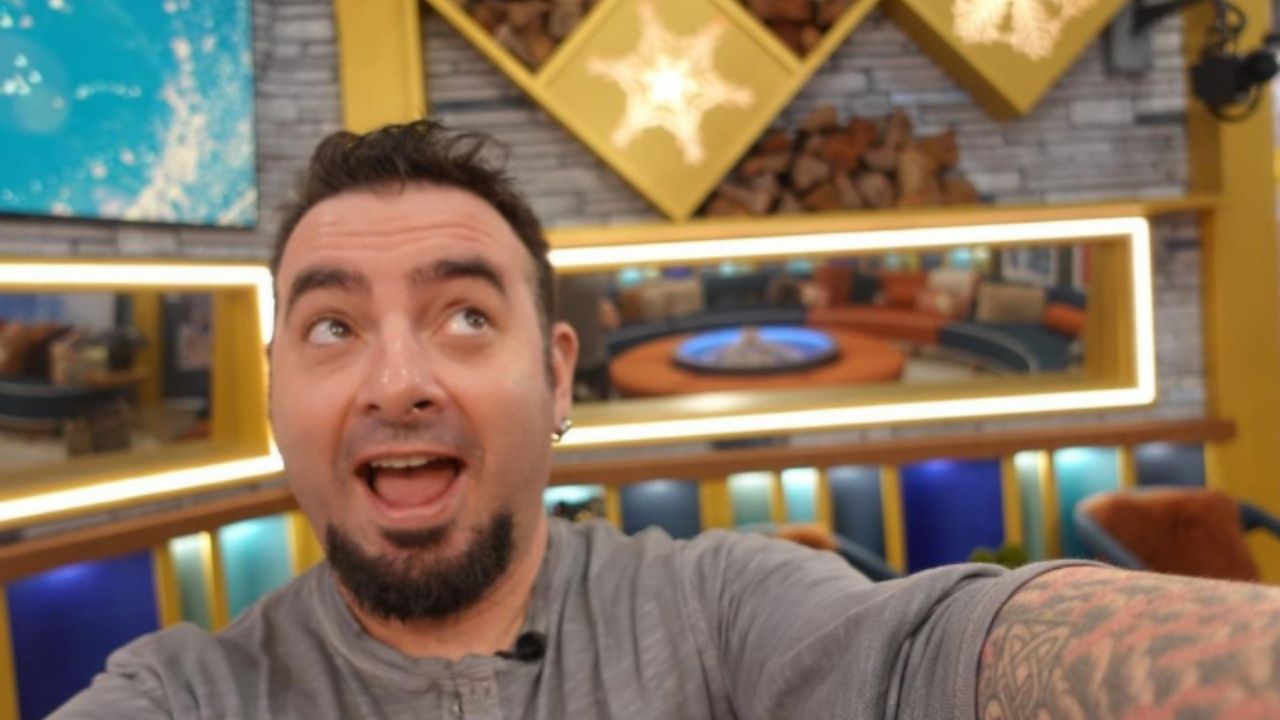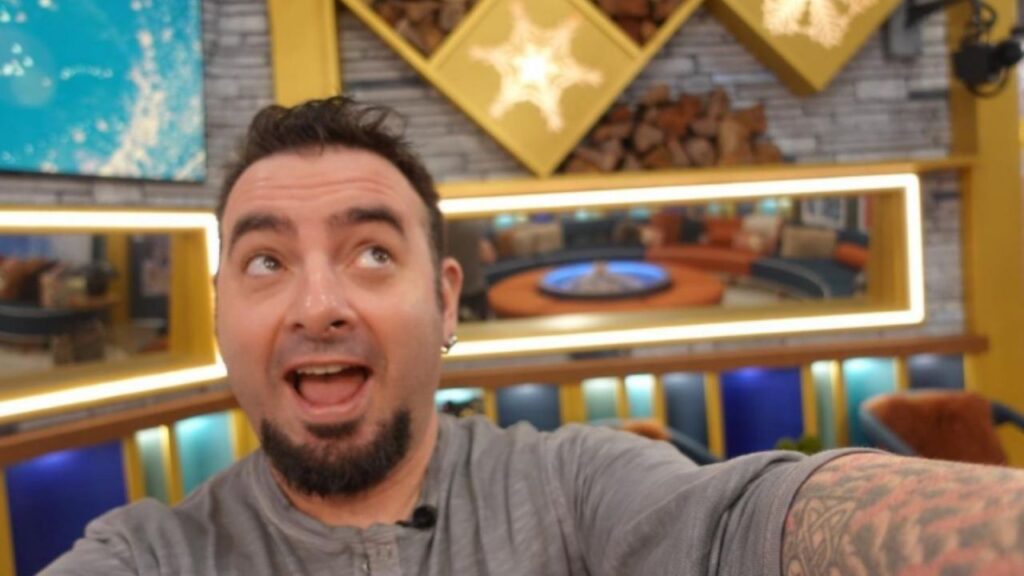 Who is Chris Kirkpatrick?
The 48-year-old American singer, songwriter, and producer Chris Kirkpatrick is mostly recognized for the major part he played in a 2000's pop band called "NSYNC".
Very few know that Chris had a very rough childhood, having lived in poverty and sometimes even forced to live on the streets.
Chris spent his teenage years working all year long at petty jobs and earning miserable sums of money while trying to help his mom raise the family.
At the beginning of the 1990s, Kirkpatrick joined the Hollywood Hi-Tones (a group of young, amateur singers), which led to him being introduced to the famous American record producer Lou Pearlman.
With the help of Lou, and many other singers and content creators, Chris Kirkpatrick created a pop group called "NSYNC" in the late '90s and soon became known worldwide.
Chris Kirkpatrick in NSYNC
Chris is the founder of the popular group NSYNC which drove girls crazy in the early 2000s.
The band consisted of Chris Kirkpatrick, JC Chasez, Joey Fatone, Justin Timberlake, and Lance Bass, and the boy band released their debut album "NSYNC" in 1997.
The band soon released their second album called "Home for Christmas", which hit the number one spot on several charts in 1998 and 1999.
"No Strings Attached" from 2000 is the one that absolutely brought wealth and fame to the boys from NSYNC, as it sold over 9.9 million copies in the first two weeks after its release.
NSYNC released yet another album after a very short period of time passing between the albums, called "Celebrity" before the group split up in 2001 as they each went in pursuit of a solo music career.
Chris Kirkpatrick forms another band in 2007
After the boys of NSYNC went their separate ways, Kirkpatrick founded an alternative rock band called "Nigel's 11", which only had one album, unfortunately.
The "Nigel's 11" released their debut album "Clandestine Operation" in 2010, before splitting up due to the members living in different countries.
NSYNC's Chris Kirkpatrick on getting dissed by Eminem on the song "Without Me" – YouTube