Even though Sergeant Voight, I mean Jason Beghe, is an amazing actor, by my standards, I know he's far away from legends such as Robert De Niro and so on.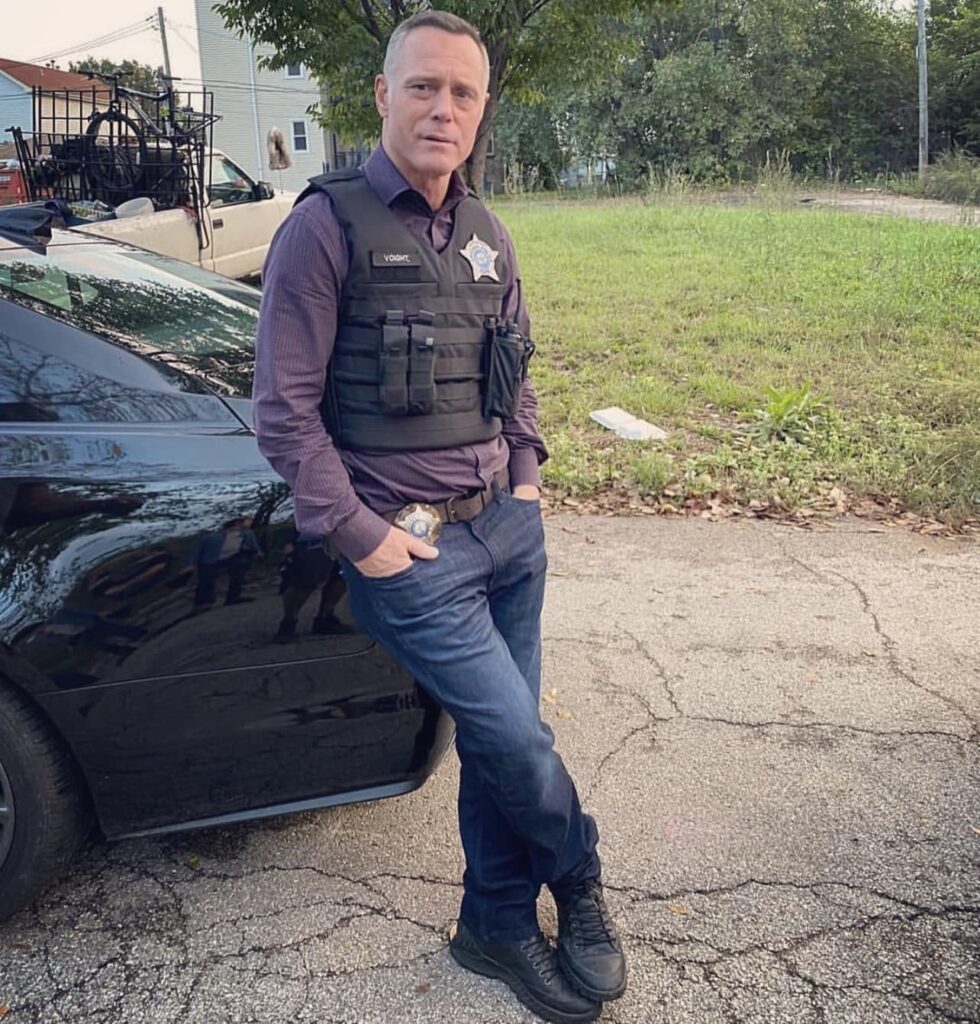 But, either way, he's one of my favorite actors, mostly because of the work he's done on, again one of my favorite shows, "Chicago PD."
Nevertheless, we are here to talk about his spouse, if he even has one, and not about his acting career. As of 2023, Jason Beghe is presumably single, but he was married once before to Angie Janu.
These two former love birds tied the knot in 2000 and after almost two decades, in 2019 Jason and Angie finalized their divorce and went their separate ways.
Is Jason Beghe Married?
Jason Beghe lived a married life for almost two decades before he and now his ex-wife went their separate ways in 2019.
I should note that even though the divorce was finalized in 2019, Jason filed for divorce in 2017, so we can say that was the time when these two ended their relationship.
Angie Janu and Jason Beghe met sometime in the late 90s and after a couple of years of dating, the couple decided to make it official and they tied the knot in 2000.
The former love couple even welcomed two amazing boys into this world, Bix and Bear Beghe, but the exact date of their birth is sadly unknown.
This was Jason's only marriage and considering that he's 62 years of age, probably the last one as well. But you can never be sure, some Hollywood guys are known for dating and even marrying way older girls.
I must also add that even though Jason is one of my favorite actors he is far away from a nice guy, in the past trouble followed Jason, or better said he caused the trouble.
He was accused of having anger issues on set, but if any of you watched "Chicago PD," we can all agree that Sergeant Voight is an extremely angry guy, and when you are in that role for over a decade, it can take a toll.
Even if Jason had anger issues before he accepted the role of Sergeant Voight (who has real anger issues), was there a better person for the role? So I can say it was a two-edged sword at the very least!
Who is Angie Janu?
Angeline Dawn Janu is a former model and actress born on May 19, 1974, in Saint Paul, Minnesota. Her name originates from Greece and it means "messenger of God," but I see no positive message here, especially because she was a former member of the Church of Scientology.
The Church of Scientology was labeled a "dangerous cult" and "a manipulative profit-making business," by parliamentary bodies, scholars, and so many more educated people.
Thankfully, the only good thing about it was that she left the Church!
Maybe this was a bad start in representing someone, but either way, it is the truth. Now let's get to know more about Angie Janu…
Angie Janu was a woman on a mission. With her striking looks and undeniable talent, she set out to make a name for herself in the cutthroat world of Hollywood. And for a time, it seemed as though she might just do it.
As a successful model, Angie was no stranger to the glitz and glamour of the entertainment industry. But she had bigger aspirations than just walking down runways and posing for photo shoots.
She wanted to act. And so, with her sights set firmly on the silver screen, Angie began her journey to becoming a bonafide Hollywood star.
It all started in 1997 when Angie landed her first big break in the film "Too Good to Be True." Though the movie wasn't a huge box office success, it did catch the attention of critics and industry insiders alike. And for Angie, it was the start of something big.
But unfortunately, things didn't quite pan out as she had hoped. Despite her fairly impressive debut, Angie struggled to find steady work in the film industry. And before long, her acting career had come to a grinding halt.
While it's unclear exactly why Angie's career didn't take off as she had hoped, it's worth noting that she rose to prominence only after marrying her now ex-husband, Jason Beghe.
Although their union may have provided her with a certain level of fame and notoriety, it ultimately did little to further her career as an actress.
In the end, Angie Janu will likely be remembered as a talented woman who, despite her best efforts, was unable to make a lasting impact on the film industry.
But even though her time in the spotlight was brief, we'll always remember her for that one shining moment in 1997 when she captured our hearts and imagination in "Too Good to Be True."