It is hard to hate Paul Rudd since he is loveable. He is funny, talented, and never seems to grow old. He is also simple.
Being admirable makes him adored among his fans, with one of his biggest supporters being his wife, Julie Yaeger.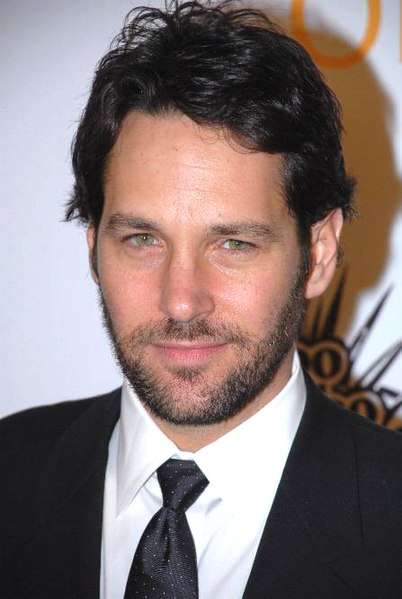 People may be surprised to find that Rudd is married since he keeps his private life secret. Their love life dates back to 1995.
They seem like a match made in heaven, and going by their recent appearances, they intend to keep it that way.
The couple has been married since 2003. They have two kids; Darby Rudd and Jack Sullivan Rudd. Yaeger also works in the entertainment industry though she is usually behind the scenes.
Who is Julie Yeager?
She is a producer, former publicist, and screenwriter.
She has worked on movies like Niagra Niagra, Mr. Jealousy, and Men in Black before going on to be a digital media coordinator for organizations like Good Way Group and McDougall Communications.
She has also tried writing scripts with the Alethe-directed movie Fun Mom Dinner. So how did they meet?
How did Paul Rudd Meet Julie Yaeger?
The couple met in 1995, soon after the release of the movie Clueless in which Rudd acted as Josh.
When thinking about the movie that jumpstarted his career, Rudd said, When we were shooting [Clueless] we all hoped that would fall into that kind of pantheon of movies like John Hughes made, or that really struck a chord with us when we were teenagers.
It actually had achieved that status for a lot of people. What a cool thing it is to be involved in something that attains that level of importance in a lot of kids' lives.
So keeping that in mind, I certainly don't tire talking about that if people want to hear about it. It isn't one of those things where it's like 'I've moved past that! I've done other things!'"
Rudd then went to New York and hired a new publicist called Luke Crissell. When he arrived in New York, he was full of luggage and found Yaeger also happened to work there.
She proposed to hold onto his luggage as he went for an audition. In the coming days, he asked Yaeger to go on a lunch date with him, and that is how they ended up a couple.
Movies Worked on Together
They are compatible, making it less surprising that they have done many movies together.
One of their best work together was in the movie Fun Mom Dinner, in which Yaeger wrote the play while her husband starred and produced.
Other movies they have worked on include This Is 40 and Knocked Up.
Their lives seemed to be a copy of the funny comedy scenes.
The director of both movies asked the couple to record real conversations between them.
Some of the funny conversations ended up inspiring their creations.
Their Children
The couple are parents to Darby Rudd, born in 2009, and Jack Sullivan, born in 2004.
They always ensure their kids are hidden from the limelight, though, in 2015, they were seen together when Hollywood recognized the actor and gave him a star on the Hollywood Walk of Fame.
The star once states that his kids were displeased when he was offered a role as Ant-Man, with one of them stating that it was "stupid."
"When I told my own son that I was going to be in a superhero movie, he asked what it was," Paul said. "I said, 'We'll I'll be playing Ant-Man.' His reaction was, 'What?' He was unimprssed." Paul disclosed his son said, "wow I can't wait to see how stupid that'll be."
Despite the criticism from his kids, they love their dad. When his wife organized his 51st birthday during the covid pandemic, the children organized a scavenger hunt.
"We made him a little scavenger hunt and made him walk around the house. We made him go up and down the stairs and in each little spot there was a post-it telling him the next place to go," she said in an interview.
Even though Julie and Paul keep a low profile when it comes to their relationship, it is easy to see the love between them.
Julie rarely skips a movie premiere, and they are always holding each other.