For years now, some not-so-pleasant allegations have been circling around Marilyn Manson and his supposed behavior in relationships.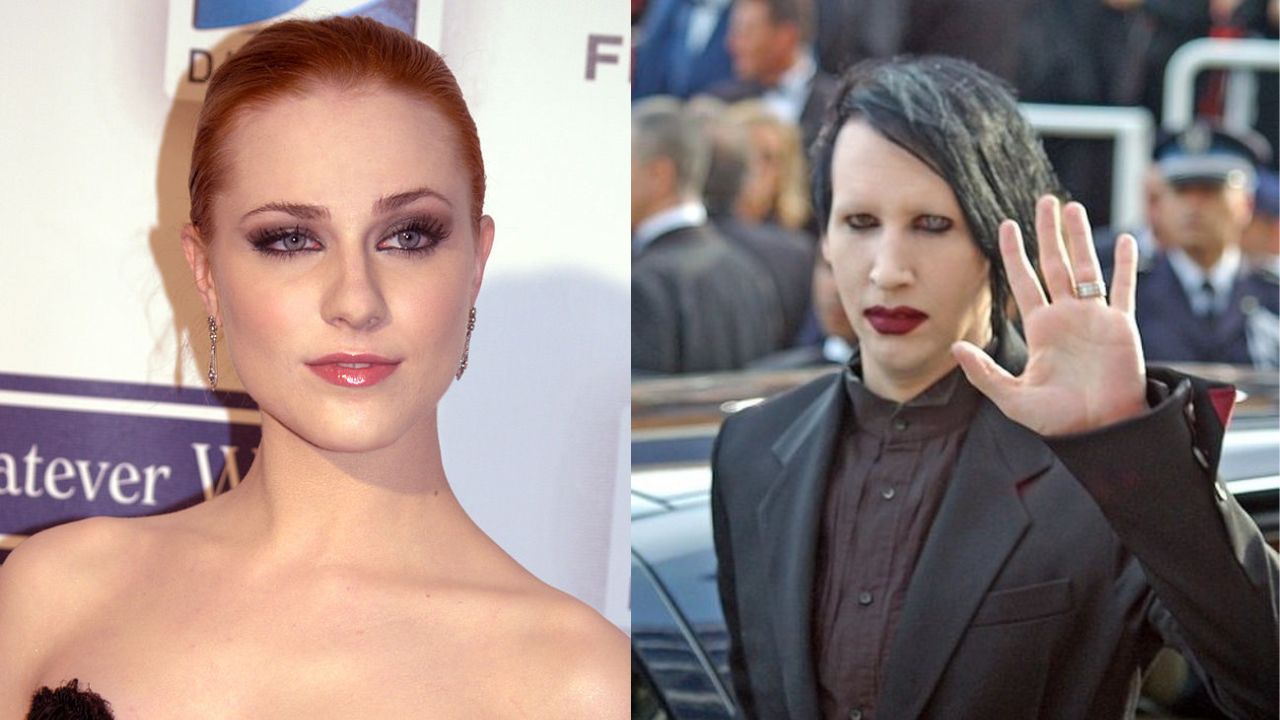 One of the relationships in question is the one with Evan Rachel Wood.
These two dated some time ago and they met when Evan was just 18 while Manson was 36 at the time.
But this didn't stop them to carry on the romance for almost half a decade.
If you want to know more about the relationship between Evan Rachel Wood and Marilyn Manson, be sure to stick around.
How Did Marilyn Manson and Evan Rachel Wood Meet?
Evan Rachel Wood, who was only 18 at the time, and an upcoming teenage acting sensation, attended a party at the Chateau Marmont in 2005.
Manson, who was 36 at the time and still married to Dita Von Teese, attended the same party and stumbled into what seemed to be the "love of his life". 
Evan opened up about this situation in an interview with Elle, "We met at the party and the first thing we had in common is not wanting to be there," she recalled.
Two years later, in January 2007, Evan and Manson came out publicly about their relationship not long after he finalized his divorce with Dita.
This opened up the path to many accusations and allegations forwarded to Evan for possibly being the reason behind the divorce.
"You just try not to listen and let it pass. But I wasn't accustomed to so much hate, and eventually, it got me. I was very young and I thought I was in love. I must say I wasn't an ordinary person. You may even call me weird. But, with Manson, I had that absolute freedom to be myself and that is the most attractive thing there is."
Did Marilyn Manson and Evan Rachel Wood Separate in 2008?
Word got out that things were not good at home and allegedly the main problem was Evan's brother, Ira, who was apparently living with them at the time.
But these were false rumors as Evan stated.
"Manson and I separated for a bit so we could concentrate on work and someone took the advantage to spread lies," Evan opened up in an interview with People.
"The funny thing is that Ira never lived with us and the person who said all these nasty things is a liar and nothing else."
But even though Ira was not the reason, Evan and Manson separated either way.
Manson even addressed the matter in an interview with Herald Sun, "It was a really bad time for me and I must admit that I was really obsessing with my ex, which is definitely a bad thing."
But this also lasted for a short time and eventually they got back together.
Marilyn Manson and Evan Rachel Wood Engagement
Back in December 2009, Manson popped the big question while he was performing on stage in Paris. He took out the ring and a rose and proposed to Evan.
She apparently said yes as the two were spotted cuddling backstage after the show.
But some things are not destined to be and just a year later news broke out that the engagement was off.
"I am grateful for everything he has given and taught me, but I must say that we are not made for one another."