Josh Holloway, the star of "Lost," and his wife, Yessica Kumala, have been together for over 20 years.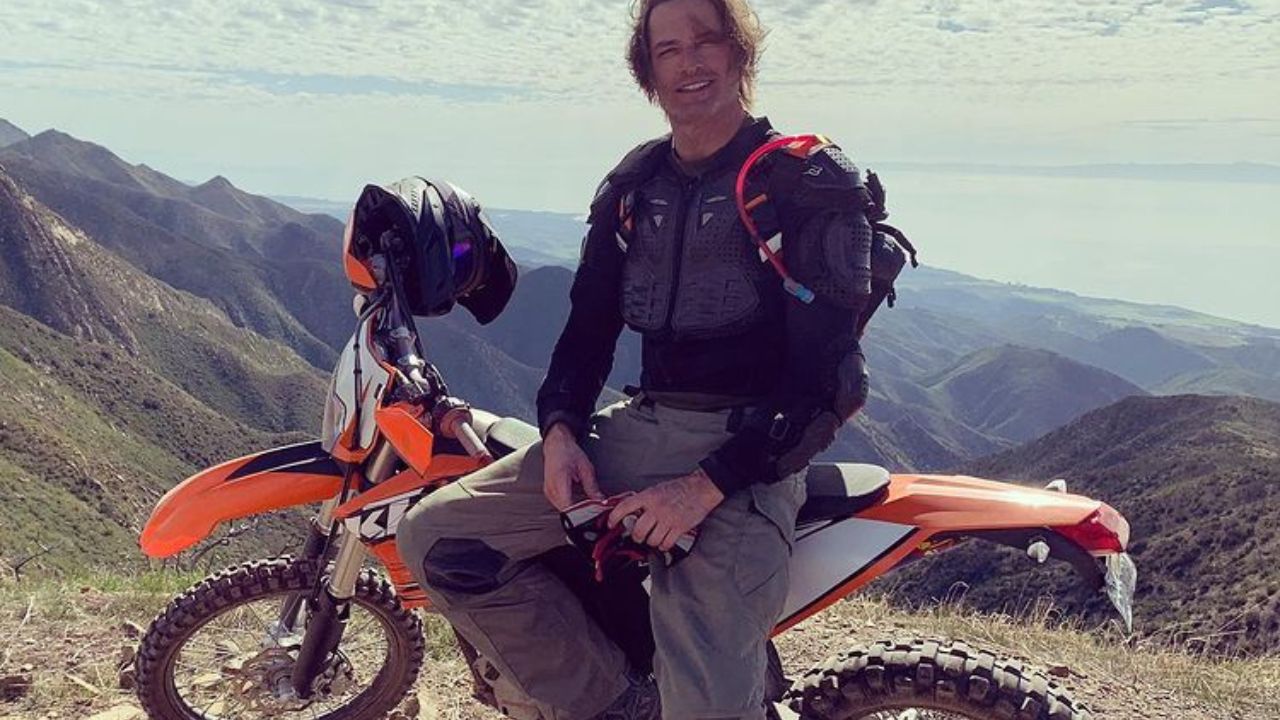 So if you have always been curious about how the two met and decided to be who they are today, keep reading.
Yessica Kumala and Josh Holloway met in an LA nightclub when they had a night out with their friends in 2002.
Yessica saw Josh standing at the bar talking to girls, approached him, and tapped his shoulders.
Josh and Yessica make life worth living for each other. However, since their marriage in 2004, the couple has managed to keep a low profile.
This article has everything you need to know about this gorgeous couple.
Who is Josh Holloway?
Josh was born in San Jose and is the second among four children. His parents worked as a surveyor and nurse, respectively. The family moved their life to Free Home, Georgia, when Josh was two.
He has been interested in the film and television industry from a young age. He enrolled at the University of Georgia after graduating from Cherokee High School.
Unfortunately, he had to drop out of university after his first year due to financial troubles.
He started his modeling career after moving to LA. His skills got him in touch with high-profile clients. He has worked with Donna Karan, Dolce & Gabbana, and Calvin Klein.
His first big break was in 1993 alongside Aerosmith and Alicia Silverstone in the music video of "Cryin."
RECOMMENDED

Where is Alicia Silverstone Now? The Real Reason Why She Stopped Acting
This project pushed him further and got him projects like "Angel," "Doctor Benny," "Moving August," and "Cold Heart."
Josh Holloway's Net Worth
The net worth of this Saturn Award-winning actor is $25 million as of January 2021.
His performances have been astounding and are only a marker of his talent and skill. His other avenues of income are modeling and producing.
Who is Yessica Kumala?
Yessica Kumala is popular as the wife of the "Lost" actor Josh Holloway.
She is from Jakarta, Indonesia, and of Chinese descent. Yessica and Josh met in 2002 and dated for a significant time before getting married.
The couple has since parented two children.
Their children are daughter Java Kumala (born in 2009) and son Hunter Lee (born in 2014).
They have cracked the secret of a long-lasting marriage, and there is no sign of separation.
Yessica Kumala's Net Worth
Yessica Kumala's net worth is estimated at about $300,000.
House in Hawaii
The Holloway family resides in a home on the Island of Oahu, Hawaii. They have previously lived in Honolulu. The Hawaii property was constructed in 1962 and had an area of over 1,500 square feet.
Interesting First Meeting
The couple initially met at a nightclub in Los Angeles when Yessica asked for Josh's number.
This initial meeting did not pan out, but they met again a few years later and started dating. After a few dates, Josh hinted at being taken at the end of filming "Lost" in Oahu, Hawaii.
Their bond has only gotten more robust, and they have a wonderful life with two lovely children.
Two Children – A Son and a Daughter
The couple has given birth to two beautiful kids – a son and a daughter.
Their daughter, Java, was born on 9th April 2009, and their son, Hunter, was born on 27th January 2014.
The children and parents have a very close-knit bond and are happy with each other.
What Happened With Josh Holloway After "Lost"?
After finishing "Lost," Josh Holloway's career prospered. He has since worked on "Yellowstone," "Mission Impossible: Ghost Protocol," "Intelligence," and "Colony." Yellowstone only proved that Josh could be both fun and devious.
Josh Holloway is 52 years old and shows no signs of stopping. Josh's southern accent helped solve many issues on "Lost" and is one of the most cherished shows ever since its airing in 2004.
Though his best role is Sawyer from "Oceanic Flight 815," he has over a season's worth of experience on "Yellowstone" under his belt. While the pandemic has made the future of this award-winning star's role unclear, the time he has graced our screens has been a blessing.
Before starring on "Yellowstone," he also united with "Lost" creator Carlton Cuse for the sci-fi project "Colony," where he played Will Bowman. Will Bowman is an FBI agent who's protecting the world from aliens.
Final Words
This 52-year-old actor is famous for his roles as James "Sawyer" Ford on Lost from 2004-2010 and Will Bowman on Colony. His other works include "Stay Cool," "X-Men 4," "Mission Impossible: Ghost Protocol," and "Paranoia."
"Mission Impossible: Ghost Protocol" grossed $694.7 million, making it his most successful work.
His relationship with Yessica and their children is very wholesome. Who'd have thought that asking for a guy's number at the bar could lead to such an incredible love story?