John Leguizamo and Justine Maurer got married in 2003; an event that many fans feared would be a replay of John's short-term marriage to the actress Yelba Osorio in 1994.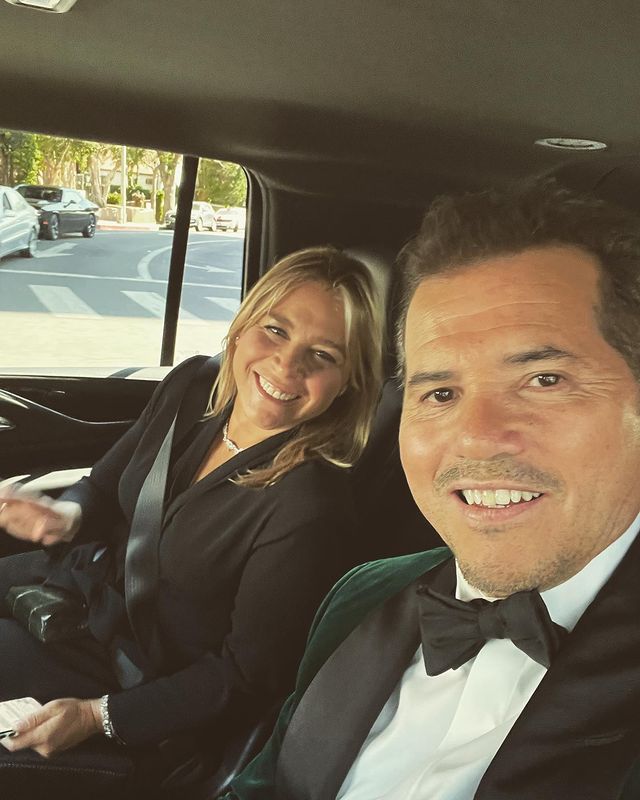 However, after almost two decades of marriage, we can rest assured that divorce isn't an option for this lovely couple.
Since most relationships that we covered involved couples in which both partners were in the acting industry, we were intrigued to see a relationship between "two different worlds" per se.
Who Is Justine Maurer?
Justine Maurer doesn't share the same enthusiasm for the big screens as her husband.
She is an American fashion/costume designer who grew up in a middle-class family of migrants.
There isn't plenty of information about the early days of Justine as she became a person of interest to the media after she married the famous actor. However, we do know that Justine is of Jewish origin.
How Did John Leguizamo and Justine Maurer Meet?
The answer is – Carlito's Way.
Of course, we are talking about the famous Al Pacino movie in which John starred as well.
The cute couple met on the set of the movie while Justine was working as a costume designer.
After 5 years of dating and welcoming two children to the world, the couple decided to tie the knot in 2003.
The Wedding
The wedding took place in a Catholic-Jewish ceremony.
In 2008, in an interview with TIME magazine, John talked about his marriage with Justine.
"In my opinion, marriage isn't only a document two adult's sign; it's actually a beautiful and meaningful ceremony."
He also added, "I don't know about all the elements that make a perfect marriage but commitment is definitely one of them. It's a devout commitment to make things work and it's on both of you to fight to stay together. Your soul is the place where you make the commitment. This refers to both sides of the marriage."
Well, whatever the ingredients were, these two have mixed them up well.
The couple currently lives in New York where they both continue working on their careers.
Justine's net worth stands around $500,000, which is a pretty hefty amount for a costume designer. However, it's a pretty pale number compared to John's $25 million big ones.
Of course, in marriage, there is no competition when it comes to money.
We can see that both of them are doing extremely well in their jobs and we are sure they are enjoying their wealth together.