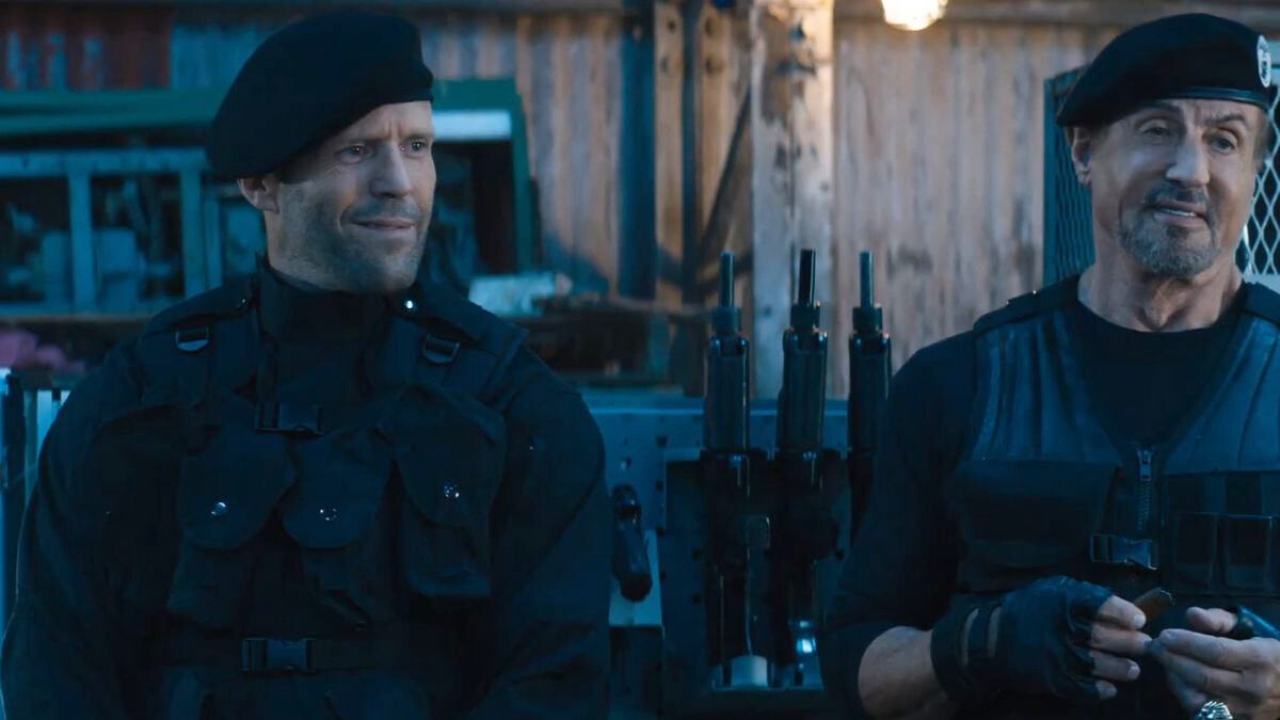 This year has been a rollercoaster for the film industry, with some movies like "Barbie" and "Oppenheimer" breaking box office records, while others are on track to become some of the biggest flops.
One such film that seems destined for the latter category is "Expendables 4." Despite a hefty $100 million budget, the movie is projected to have a franchise-low opening between $8M-$10M. This comes on the heels of "Indiana Jones 5," another high-budget film that failed to meet box office expectations. So, what went wrong with "Expendables 4"? Let's dive in.
The Issue of Timing
One of the most glaring issues with "Expendables 4" is the timing of its release. The last installment, "Expendables 3," came out nine years ago, in 2014. That's almost a decade-long gap, a risky move for any franchise, especially one that was already showing signs of decline. The action genre has evolved significantly over the past decade, with movies like "John Wick" setting new standards. In such a competitive landscape, "Expendables 4" seems outdated and out of touch.
The original "Expendables" series was essentially a love letter to fans of '80s and '90s action movies, featuring iconic stars from that era. However, the franchise seems to have lost its way in identifying its target audience. If the older audience is losing interest and the younger audience never had that nostalgia to begin with, who exactly is this movie for?
Questionable Casting Choices
The casting for "Expendables 4" has also raised eyebrows. While the inclusion of action stars like Iko Uwais and Tony Jaa is commendable, the film also features Megan Fox, 50 Cent, and Andy Garcia. These are not names that come to mind when one thinks of action stars. The franchise could have taken a different route, perhaps even including someone like Dwayne "The Rock" Johnson, who has expressed interest in joining the series.
The China Factor
It's worth noting that "Expendables 3" was somewhat saved by its performance in China, where it made $73 million. However, relying on a single market to save a movie is a risky strategy. With the unpredictable nature of international box office performance, it's not a sustainable model for success.
Expendables Box Office History
As "Expendables 4" faces a grim outlook at the box office, it's worth looking back at how its predecessors fared to put things into perspective. "The Expendables," released in 2010, grossed approximately $274.5 million worldwide. Its sequel, "The Expendables 2," came out in 2012 and managed to earn around $315 million globally. "The Expendables 3," released in 2014, saw a decline, bringing in about $214.7 million worldwide. Notably, the third installment was somewhat saved by its $73 million gross in China alone.
In contrast, "Expendables 4" is projected to have a franchise-low opening between $8M-$10M, a far cry from the near $6M of "Expendables 3" back in 2014. With a $100 million budget, the film had initially aimed for an opening weekend gross in the $15 million to $17 million range but now seems unlikely to hit that target.
The numbers speak for themselves. "Expendables 4" is on track to become the worst-performing installment in the franchise's history, a disappointing turn for what was once a blockbuster series.