Since she was featured on Saturday Night Live as a cast member in 2007, Maya Rudolf has gone from strength to strength in the entertainment industry.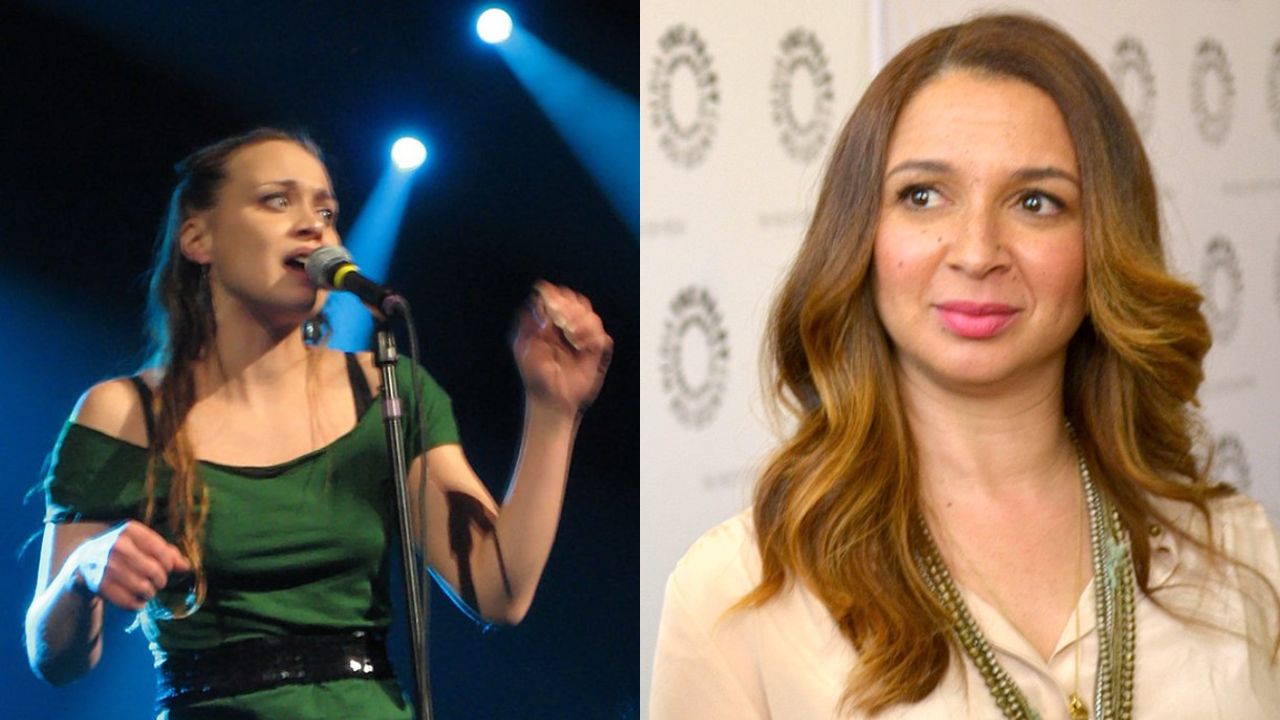 Her specialty is a comedy, of course, and you might recall seeing her in Sisters, Bridesmaids, Grown Ups, and Wine Country.
Maya has also lent her voice in hit films like Big Hero 6, Big Mouth, The Mitchells vs. The Machines, and Luca. Currently, Maya is working on a different project with Peacock's Baking It.
She will reunite with an SNL counterpart Andy Samberg in Baking It. The two host baking teams and guide them to compete for a monetary prize in the show.
READ: How Dwayne 'The Rock' Johnson Became Famous: Football, WWF, Hilarious SNL Hosting Gigs
They also offer funny commentary to keep you glued to your screen. Their rapport also entails quips about how the show was a dealbreaker.
Though the Bridesmaids star is notoriously private, Maya and her long-term partner, Paul Thomas Anderson, have four kids. The couple has occasionally let the public look at their personal lives.
Let's find out more about how they met and whether Paul Thomas Anderson dated Fiona Apple and Maya Rudolph simultaneously!
Paul Thomas Anderson had a relationship of more than 3 years with Fiona, with whom he broke up before he started dating Maya
Paul Anderson didn't date Fiona Apple and Maya Rudolph simultaneously. His relationship with Fiona Apple broke down in 2000 after three years, and he began dating Maya Rudolph in 2001.
After about four years of dating, Maya and Paul (who is well known for his works in Punch-Drunk Love, Inherent Vice, and Licorice Pizza) became parents for the first time.
They had their first child in 2005 and named her Pearl. Their second child, Lucille, came four years later, in 2009.
The pair welcomed their son Jack in 2011, and their fourth child Minnie Ida was born in 2013.
Minnie was named after Rudolph's mother, Minnie Riperton, a prominent singer in the 1970s. She passed away in the later 70s after a battle with cancer.
Still, the actress rarely features her children on Instagram and other social media channels. They're primarily off social media platforms, but the actress has discussed her parenthood journey.
Rudolf has previously praised her children for being active performers and that she can connect with them when it comes to her gig with Baking It.
"My kids do like to bake. I wish [I] were more of a baker, but there's a lot of inventive baking in my home, especially with my younger kids, which tends to be my favorite," she revealed in an interview.
Paul Anderson and Maya Rudolph Never Married
According to reports, the couple started dating back in 2001. At the time, Paul was writing and directing a skit for SNL during Maya's tenure.
They didn't start dating immediately as Paul was in a relationship with Fiona Apple. Neither Paul nor Maya has ever discussed how they met for the first time, so people don't yet know if it all started with SNL.
Still, they have never tied the knot officially, they consider each other husband and wife.
In a 2018 feature with The New York Times, the actress revealed that it felt okay to call Paul, her boyfriend, even after their first child.
She also observed that she felt uncomfortable calling him husband as it indicated strong commitment.
"People know what that means. It means he's the father of my child, and I live with him, and we are a couple, and we are not going anywhere," she revealed to The New York Times.
Despite not officiating their vows, the couple has spent about 20 years together to cement their devotion to each other.
Maya, Paul, and their four children live in the San Fernando Valley as a happy family.
You can watch all the episodes of Baking It Season one from the live stream on Peacock.
In case you were wondering, Fiona Apple is not married either. She was married briefly in the 90 ties to a French photographer Lionel Deluy. She never married again after divorcing him.