Twelve years ago, the entertainment world was rocked by the dramatic split between Charlie Sheen and Chuck Lorre, the dynamic duo behind CBS' hit comedy, "Two and a Half Men."
Their fallout was the stuff of tabloid dreams: a public meltdown, verbal tirades, and a whopping $100 million lawsuit. But time, it seems, has a way of healing even the deepest of wounds.
Fast forward to today, and the pair are back in the spotlight, but for all the right reasons. They're teaming up for Lorre's latest Max comedy series, "How To Be a Bookie." After all, Sheen has been vocal about his regrets regarding his tumultuous exit from "Two and a Half Men" and his desire to mend fences with Lorre, one of the comedy world's most influential figures.
It seems Lorre is on the same page as Sheen. After Sheen left "Two and a Half Men," the show took a hit, and it looks like Lorre might've wished he never let him go and now he is trying to make things up.
"How To Be a Bookie," penned by Lorre and Nick Bakay, dives into the life of a seasoned bookie (played by Maniscalco) navigating the challenges of the impending legalization of sports gambling, unpredictable clients, and the whirlwind of Los Angeles life.
The series is already generating buzz, especially with the recent announcement on April 17, 2023, that Sheen has joined the cast in a recurring role.
"How To Be a Bookie" features a stellar cast, including Omar J. Dorsey, Jorge Garcia, Andrea Anders, Vanessa Ferlito, and Maxim Swinton. Lorre, wearing the director's hat for the first episode, is also on board as an executive producer, alongside Bakay, Maniscalco, Judi Marmel, and Andy Tennant, who's directing several episodes. The buzz is palpable as the series is currently in production.
Sheen, no stranger to accolades, bagged four Emmy nominations for his role in "Two and a Half Men." Post the series, he didn't fade into obscurity. He took center stage in "Anger Management," which saw a successful 100-episode run on FX, and even made a guest appearance on ABC's "The Goldbergs."
Sheen's Feud with Lorre
Charlie Sheen's departure from "Two and a Half Men" wasn't just a blip on the entertainment radar; it was a full-blown storm. Back in 2011, amidst a whirlwind of personal challenges, Sheen made headlines with his very public disagreements with the show's creator, Chuck Lorre.
His unpredictable behavior, both in the public eye and behind the scenes, culminated in a halt in production for the show's eighth season and led to Sheen being let go from the series.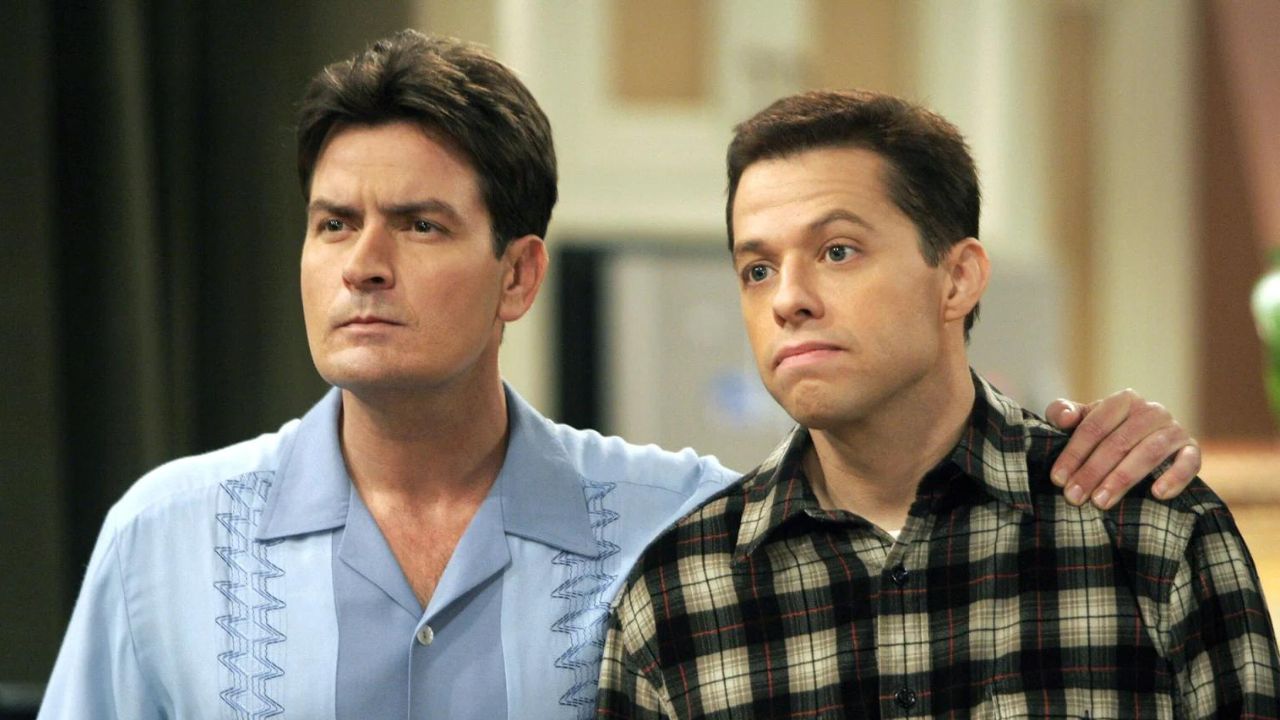 But as they say in showbiz, the show must go on. Enter Ashton Kutcher, the fresh face chosen to take the reins. Stepping into the role of Walden Schmidt, a billionaire who finds himself in Charlie's old home, Kutcher brought a different energy to the series. While Walden's character was a departure from Charlie's playboy persona, it introduced a new dynamic that kept audiences engaged.
The series, under Kutcher's lead, continued its successful run for another four seasons, wrapping up in 2015.
"How To Be a Bookie" premieres on Max in late 2023.
More: Actor Charlie Sheen Turns 57: The Hollywood Bad Boy Who Found a Different Path