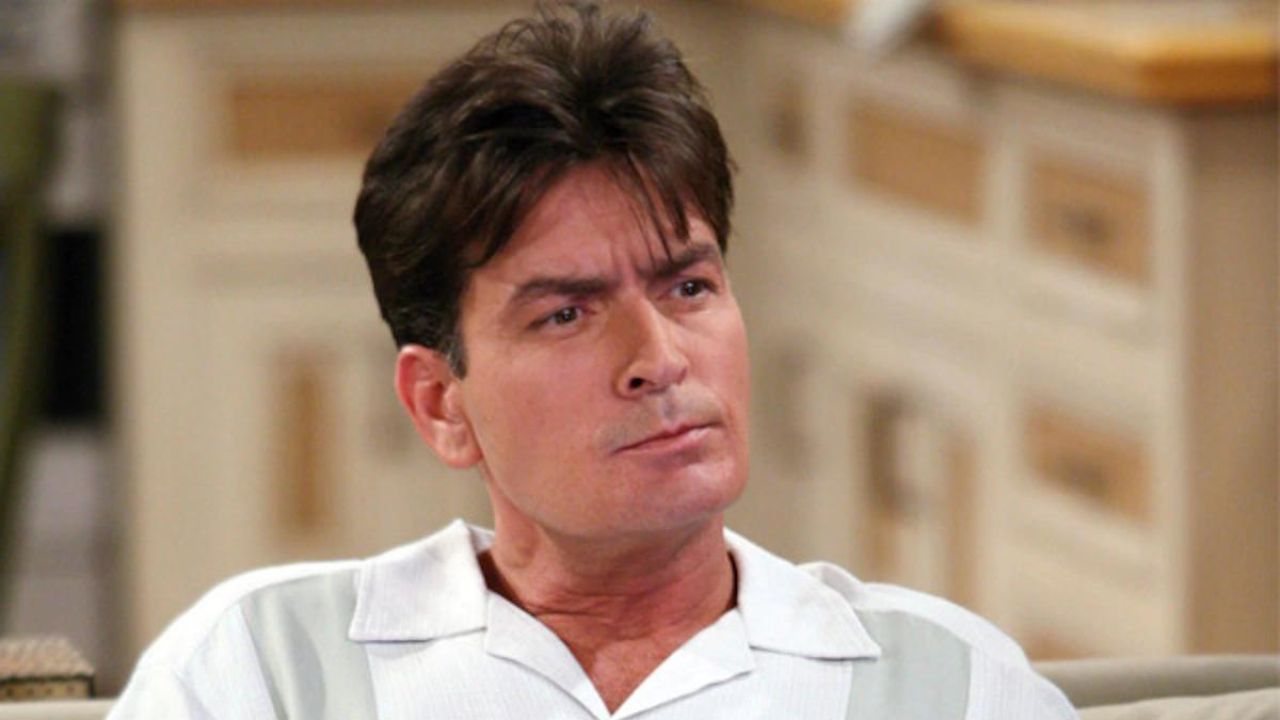 Charlie Sheen, who turns 57 today, initially rose to fame in the 1980s with standout roles in films like "Platoon" and "Wall Street." Born into a family of actors, he is the son of Martin Sheen and the brother of Emilio Estevez.
From a young age, it was evident that Sheen had inherited the family's acting genes.
He made his acting debut at the age of nine, appearing in his father's movie "The Execution of Private Slovik" (1974). But it wasn't until the 1980s that he began to carve out a space for himself in Hollywood separate from his famous father and brother.
In 1984, Sheen landed a role in the Cold War teen drama "Red Dawn," which gained a cult following.
However, his breakout role came in 1986 with Oliver Stone's "Platoon," a gritty, realistic portrayal of the Vietnam War that drew critical acclaim and became a box office hit.
In 1987, Sheen continued his upward trajectory with a starring role in "Wall Street," where he played a young and ambitious stockbroker who becomes entangled in corporate greed and corruption.
His performance was lauded for its nuance and depth, elevating him to leading man status.
The late '80s and early '90s saw Sheen taking on a range of roles, from comedies like "Hot Shots!" to more serious dramas like "The Three Musketeers," proving his versatility as an actor.
His early career was also marked by collaborations with some of Hollywood's biggest directors, including John Hughes and Robert Altman.
As Emilio Estevez focused more on directing, Charlie Sheen's star continued to rise, solidifying him as not just the son or brother of established Hollywood figures, but a notable talent in his own right. He commanded hefty salaries for his roles and was one of the most bankable stars of his time.
His career trajectory appeared limitless, setting the stage for what many thought would be a long and illustrious career.
In the 2000s, his career hit a peak when he became one of the highest-paid actors on television, courtesy of his role on the hit show "Two and a Half Men."
However, as the years went by, his life took a series of tumultuous turns that would eclipse his early successes.
The Downfall
Charlie Sheen's life took a dramatic turn in the late 2000s and early 2010s. Known for coining the phrase "winning" during a series of infamous interviews, Sheen became the center of media scrutiny and public concern.
His erratic behavior, fuelled by substance abuse and widely-publicized feuds with colleagues, led to his controversial exit from "Two and a Half Men," one of television's most successful shows at the time.
The firing was a significant blow to his career, as he was then one of the highest-paid actors on television, earning nearly $2 million per episode.
The actor's personal life also spiraled, with highly publicized divorces and custody battles overshadowing his once-lustrous career. Sheen's actions were not just career-ending; they were also costly.
Lawsuits and loss of work meant that his finances took a hit, causing him to sell off assets, including his rights to the show's profits, to stay afloat.
In 2015, Charlie Sheen publicly announced that he was HIV-positive, a revelation that shocked fans and colleagues alike.
The announcement was a double-edged sword: on one hand, it contributed to existing stigmas around the disease, but on the other, it also gave a high-profile face to an illness that still carries much misinformation and prejudice.
Sheen claimed that his diagnosis led him to take a serious look at his lifestyle choices, bringing about a level of self-awareness and accountability that had been missing for years.
His public admission also helped elevate discussions around HIV/AIDS, particularly concerning its treatment and the stigma associated with the illness.
Sheen became an unexpected advocate for better healthcare options and education surrounding HIV/AIDS, working with organizations to spread awareness.
This newfound advocacy role signaled a pivot in Sheen's life, away from the chaos that had engulfed him in years prior. His health diagnosis catalyzed a transformation, not just in how he managed his physical well-being, but also in how he approached life, relationships, and his career.
Gone were the days of "winning" at all costs; in their place, a more contemplative Sheen emerged, embracing a quieter life away from the relentless tabloid scrutiny.
Since then, Sheen has embraced a more holistic approach to wellness, seeking both medical and psychological help to manage his condition and better his life.
Personal Life – Marriages and Children
Away from the spotlight and the big screen, Charlie Sheen has led a complex personal life marked by multiple marriages, divorces, and a growing brood of children.
His first marriage was to model Donna Peele in 1995, a union that lasted just a year. Though brief, this marriage offered a glimpse into the tumultuous romantic life that was to follow for Sheen.
In 2002, Sheen married actress Denise Richards. The couple had two daughters, Sam and Lola.
However, the marriage was far from smooth sailing; allegations of drug abuse and domestic violence surfaced, and Richards filed for divorce in 2005 while pregnant with their second child.
The subsequent custody battle was highly publicized, drawing even more media attention to Sheen's already-scrutinized personal life.
Sheen's third marriage was to real estate investor Brooke Mueller in 2008. The couple had twin sons, Bob and Max.
Similar to his previous marriages, this one too ended in a maelstrom of controversy, including allegations of domestic violence that eventually led to their divorce in 2011.
Beyond his marriages, Sheen also became a father to a daughter named Cassandra in 1984 from a previous relationship with his high school girlfriend, Paula Speert.
Charlie Sheen's personal life has always been fodder for the tabloids, overshadowing his professional achievements to some extent.
His relationships have been characterized by drama and instability, which many argue have had a palpable impact on his career and public image.
The custody of his children has often been a point of contention and legal battles, adding another layer of complexity to his multi-faceted life.
Though he has found varying degrees of success in reconciling with his ex-wives and maintaining relationships with his children, his personal life remains a blend of controversy and challenges, a far cry from the promise and potential he displayed in his early Hollywood days.