When it comes to finding quality Christian movies that entertain, inspire, and uplift, Amazon Prime has got you covered.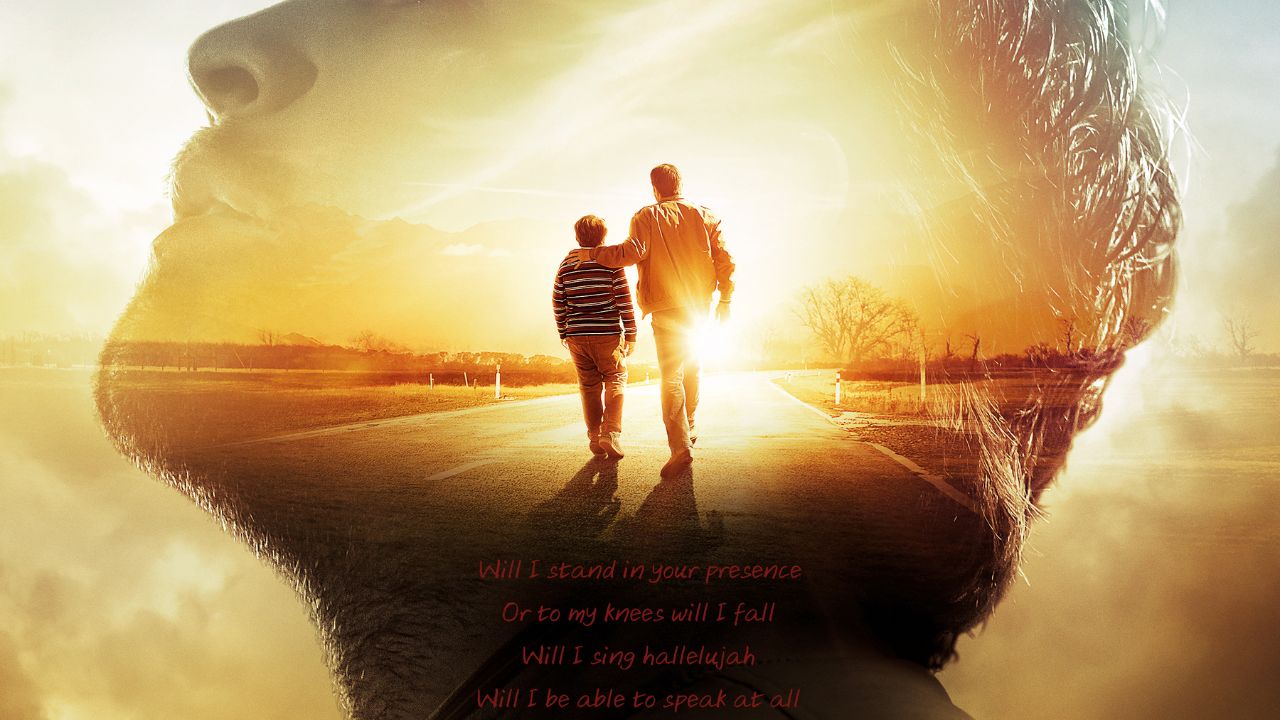 With a vast library of faith-based films, it can be overwhelming to choose the perfect one for your next movie night.
Fear not, my fellow cinephiles! We've scoured the depths of Amazon Prime to bring you the top Christian movies that'll keep you glued to your seat while nourishing your soul. So grab your popcorn, dim the lights, and let's dive into the best Christian movies on Amazon Prime.
Soul Surfer (2011)
In this captivating and inspiring film, "Soul Surfer" tells the remarkable true story of professional surfer Bethany Hamilton, who defied all odds to return to her beloved sport after a devastating shark attack. The movie captures the grit and determination of a young woman whose unwavering faith and resilience triumph over adversity.
AnnaSophia Robb delivers a powerful performance as Bethany, capturing the essence of her unbreakable spirit. The supporting cast boasts an impressive lineup, with Helen Hunt and Dennis Quaid portraying Bethany's supportive and loving parents, and Carrie Underwood making her film debut as Sarah Hill, a youth leader who helps Bethany find her way back to surfing and to her faith.
"Soul Surfer" takes viewers on an emotional journey, depicting the fateful day of the shark attack and the grueling aftermath as Bethany learns to adapt to her new reality. It delves into the struggles she faces as she questions her purpose and identity, eventually finding solace in her faith and the unwavering support of her family and community.
As Bethany works tirelessly to regain her strength and confidence, she becomes an inspiring role model for others facing their own challenges. Through her journey, we witness the transformative power of faith, perseverance, and a strong support system. The film's breathtaking cinematography showcases the beauty of Hawaii and the exhilarating world of professional surfing, providing a thrilling backdrop for Bethany's triumphant return to the waves.
The Girl Who Believes in Miracles (2021)
"The Girl Who Believes in Miracles" is a heartwarming and faith-affirming film that tells the story of Sara Hopkins, a young girl with unwavering faith and a unique gift. Played by the talented Austyn Johnson, Sara possesses the extraordinary ability to heal people through her prayers, bringing hope and miracles to those around her.
The movie unfolds as Sara, after discovering her gift, becomes a beacon of hope in her small town, attracting the attention of people from all walks of life. As word spreads about her miraculous healings, her faith is put to the test when faced with an overwhelming number of people seeking her help, and when she confronts her own personal challenges.
The supporting cast includes Kevin Sorbo, Mira Sorvino, and Peter Coyote, who deliver heartfelt performances that elevate the film's emotional depth. Through their characters, we witness the transformative power of faith, love, and compassion in the face of adversity and skepticism.
As Sara's gift gains widespread attention, the film delves into the complexities of faith, the nature of miracles, and the role of doubt in the human experience. It explores the impact of Sara's gift on her family and community, and how it challenges the beliefs and expectations of those around her.
"The Girl Who Believes in Miracles" is a beautifully crafted film that will resonate with viewers seeking stories of hope, faith, and the power of prayer. With its endearing characters, compelling narrative, and thought-provoking themes, this movie will leave you inspired and reassured in the power of belief and the possibility of miracles in our lives.
God's Not Dead (2014)
"God's Not Dead" is a compelling and thought-provoking film that delves into the age-old debate between faith and atheism. The movie centers on college freshman Josh Wheaton, played by Shane Harper, who finds himself in a high-stakes intellectual battle when his atheist philosophy professor, Professor Radisson, portrayed by Kevin Sorbo, challenges him to prove God's existence.
The film unfolds as a captivating courtroom-style drama, with Josh presenting a series of well-researched and articulate arguments in defense of his faith. As the young protagonist faces off against his formidable and experienced professor, the movie showcases a fascinating exchange of ideas, delving into topics such as the nature of faith, the existence of God, and the importance of standing up for one's beliefs.
"God's Not Dead" also explores the personal lives of its characters, revealing how their beliefs and experiences shape their perspectives on faith. The film's ensemble cast features an array of interconnected stories that touch on themes such as love, forgiveness, and the search for meaning in life. This multi-layered narrative adds depth and nuance to the film, making it relatable and engaging for a wide range of viewers.
The movie's riveting plot and inspiring message have resonated with audiences, making it a surprise box office hit and spawning two sequels. With its compelling characters, intriguing storyline, and thought-provoking exploration of faith, "God's Not Dead" is an essential viewing experience for anyone interested in the intersection of belief, philosophy, and the human spirit.
I Can Only Imagine (2018)
"I Can Only Imagine" is an inspiring and uplifting film based on the true story behind the chart-topping Christian song of the same name by the band MercyMe. This powerful movie chronicles the life of the band's lead singer, Bart Millard, played by J. Michael Finley, and his journey to forgiveness and healing through the power of music and faith.
The film delves into Bart's turbulent childhood, marked by an abusive father, portrayed by Dennis Quaid, and the solace he finds in music. As Bart grows older, he discovers his passion for singing and songwriting, ultimately forming the band MercyMe. The movie follows Bart's journey as he grapples with the emotional scars left by his past and the desire to break free from the cycle of abuse.
Throughout the film, the transformative power of faith and love is beautifully depicted, as both Bart and his father embark on their respective paths to redemption. Dennis Quaid's gripping portrayal of Bart's father adds depth to the story, showcasing the character's journey from a broken, abusive man to a redeemed, loving father.
"I Can Only Imagine" masterfully weaves together themes of forgiveness, redemption, and the healing power of faith. The film's compelling narrative, bolstered by powerful performances and a stirring soundtrack, make it an unforgettable viewing experience that will resonate with audiences long after the credits roll.
The Choice (2016)
"The Choice," based on the best-selling novel by acclaimed author Nicholas Sparks, is a captivating romantic drama that weaves themes of love, faith, and destiny into a heartwarming tale of two neighbors who find their lives unexpectedly intertwined. This poignant film explores the power of choices and the role that faith plays in shaping our lives.
The story follows Travis Shaw, played by Benjamin Walker, a charming and carefree veterinarian, and Gabby Holland, portrayed by Teresa Palmer, a feisty and focused medical student. As the two become neighbors in a small coastal town, their initial encounters are filled with tension and rivalry. However, as time passes and their relationship evolves, they find themselves drawn to each other, despite the obstacles that stand in their way.
"The Choice" delves into the complexities of love, commitment, and the decisions that shape our lives. As Travis and Gabby navigate the trials and tribulations of their burgeoning romance, they discover the importance of faith, not only in a higher power but also in themselves and each other. This emotional journey is beautifully captured through the film's stunning cinematography and evocative score, which complements the narrative's tender and heartfelt moments.
The film's talented ensemble cast, including Tom Welling, Alexandra Daddario, and Maggie Grace, delivers nuanced performances that bring depth and authenticity to their respective characters. Their portrayals add emotional resonance to the story, allowing viewers to connect with the characters and their struggles on a deeper level.
These divine delights are sure to entertain, inspire, and strengthen your faith. So gather your family, pop some popcorn, and embark on a cinematic journey that will nourish your soul and keep you entertained all night long.