'Mrs. Davis': The Show You Won't Be Able To Stop Watching.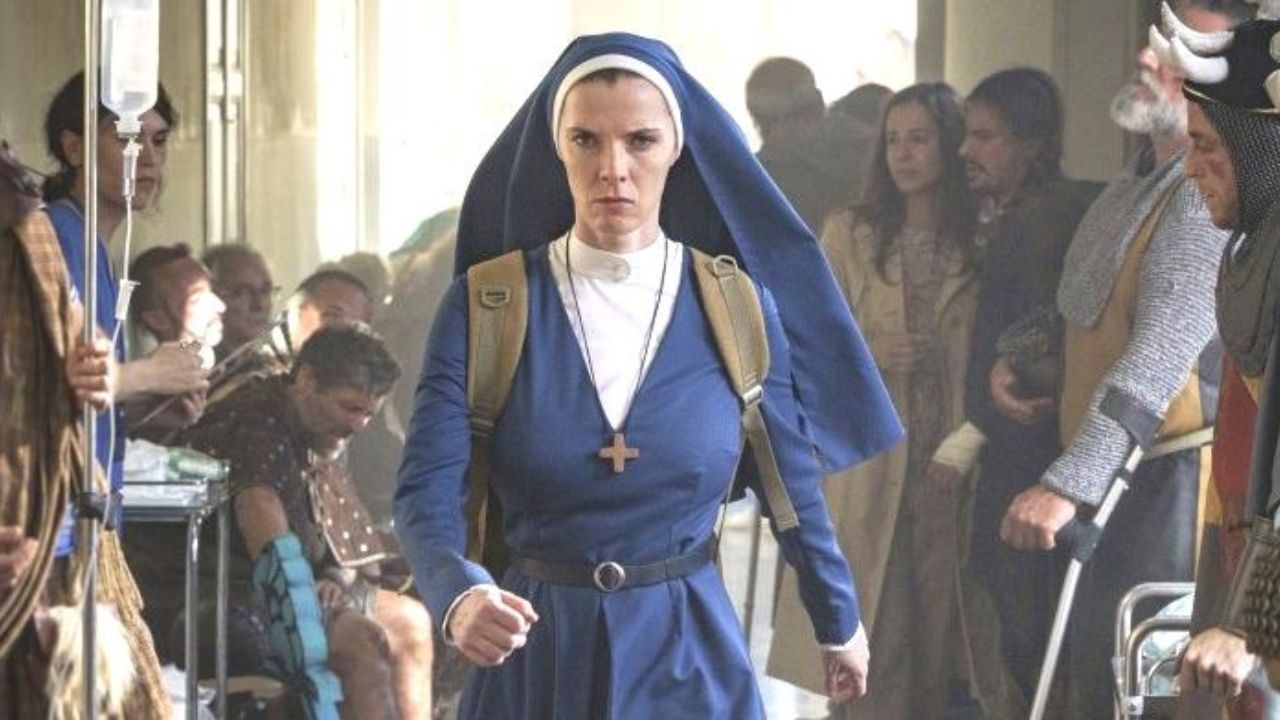 Mrs. Davis,' an American science fiction comedy-drama limited series, has become an overnight sensation with its unique blend of genres and gripping storylines. Created by Tara Hernandez and Damon Lindelof for Peacock, the series stars Betty Gilpin as a nun using her faith to combat technology.
With a supporting cast featuring Margo Martindale, David Arquette, and Elizabeth Marvel, the series had its premiere at South by Southwest (SXSW) on March 11, 2023, before its official debut on Peacock on April 20, 2023.
The series has already received rave reviews, earning a 90% approval rating on review aggregator Rotten Tomatoes based on 52 reviews, with an average rating of 8.1/10. However, the real testament to its success is the viewers' reception.
After finishing episode five, instead of turning the TV off, I found myself diving straight into episode six. It evokes the same compelling pull of classic soap operas – there's just something about 'Mrs. Davis' that keeps you coming back for more.
The premise is as intriguing as it is absurd, straddling the lines between science fiction, fantasy, and pure absurdism. Yet, it works. The show is not only wildly entertaining but also serves as a showcase for some of the actors' best performances to date. Betty Gilpin shines in her role, and Jake McDorman is unforgettably alluring as a pathetically charming cowboy.
While the series starts off as a baffling jumble of seemingly unrelated storylines, everything begins to fall into place by the fourth and fifth episodes. The show transforms into a grounded science fiction adventure reminiscent of 'Dirk Gently,' making sense of its initially chaotic narrative.
'Mrs. Davis' is a wild ride, a delightful mess that somehow manages to be its unique selling point. The series is fun, weird, and unpredictable – a potent combination that makes it impossible to resist. It's a show that you just can't stop watching, and I wholeheartedly recommend it to everyone. Whether you're a fan of science fiction, comedy, drama, or just looking for something different, 'Mrs. Davis' is the show for you.