There are a lot of blood connections among the rich and famous than one may know.
Various Hollywood dynasties exist, including the Robertses, the Apatows, and the Derns, to name a few.
There are times rumors emerge about the relationship between two famous people, and they always seem too good to be true.
This was the case when rumors emerged that Britney Spears and Marilyn Monroe may have been distant relatives.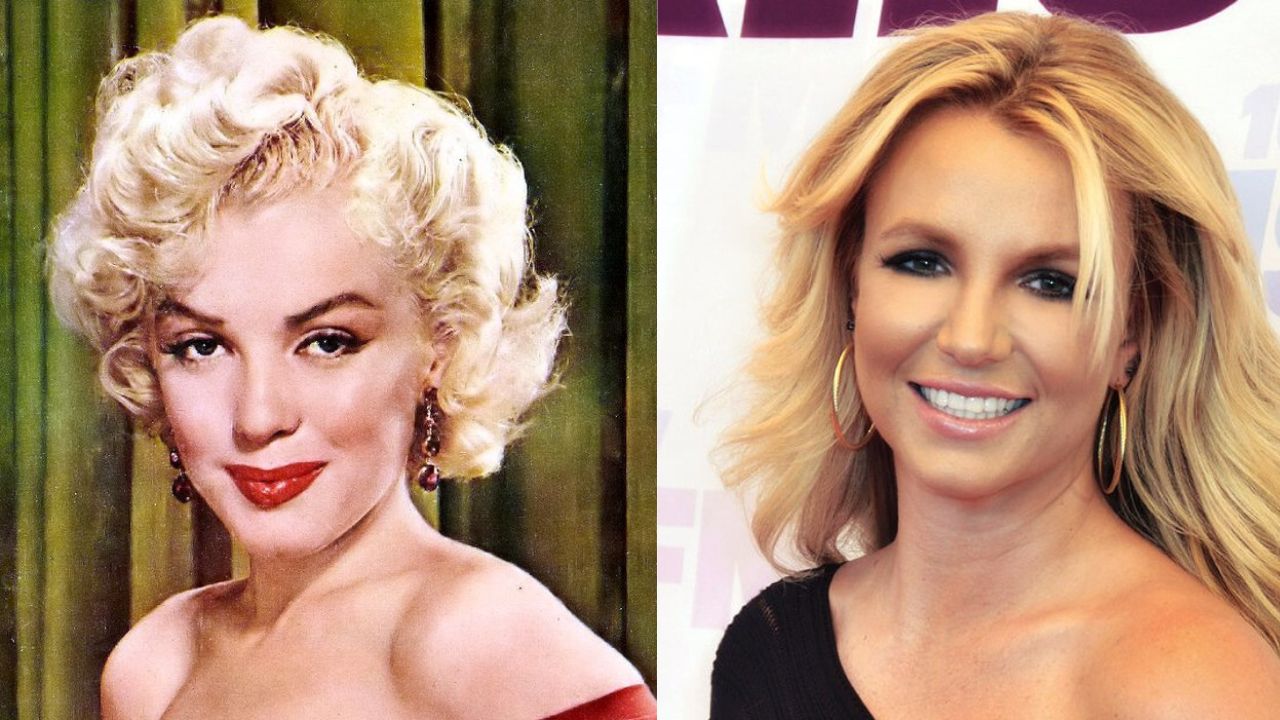 Are Britney Spears and Marilyn Monroe Related?
According to Famous Kin, the two may share a common ancestry.
The website says they are 9th cousins.
Even if the statements are accurate, it means the two celebrities are distant relatives; thus, there is a higher chance Britney does not know about it.
The site reveals that they are both descendants of Catherine Marbur and Richard Scott.
Monroe was Gladys Pearl Baker's daughter, and it is believed Baker was the child of Charles Stanley Gifford.
Charles's roots can be traced back to the mentioned couple, and so does Britney Spears.
The musician's parents are James Parnell Spears and Lynne Irene Bridges, and the former seems to be a distant relative to Catherine and Richard.
However, Monroe died long before the artist was born, and she has never confirmed if they have blood ties.
Richard and Catherine existed hundreds of years ago, and several generations have come forth since then. Thus, the musician may be unaware of her connection to Monroe.
She has never said anything to show that she knows.
The Shock That Britney Spears and Marilyn Monroe Are Related
The news that Marilyn and Britney may be related shocked many fans on the internet, and some went as far as making comparisons.
The two share a few facial features, and even though their genetic pools may be very different, there is a possibility the resemblance between them could be attributed to a shared bloodline.
Of course, Monroe died many years before the artist was born, so the movie icon and the pop star never got the chance to interact and learn a few things from each other.
RECOMMENDED

What was Britney Spears' Highest Net Worth?
More Comparisons Showing Britney Spears and Marilyn Monroe Look Alike
In 2012, Britney Spears was compared to the legend by her then X Factor co-judge L AReid.
The responses from fans towards Britney surprised Reid; he stated she had the same aura as Monroe.
He said he had seen people go crazy for various celebrities like Jay-Z, Beyonce, and Rihanna but had never witnessed an audience react the way they reacted to Britney.
He confessed that she had the same elements that made Monroe a star which was instrumental in making people love them and completely immersed in their presence.
However, the singer played it down by saying the thought that people considered her an icon freaked her out.
She said she tried not to think about it since it was overwhelming, and she felt that she still had a lot to give to the industry.
She also admitted that she was still surprised when people said they knew her despite her fame.
In 2013, the musician showed that she adored Monroe and considered her an idol with a post on Instagram that many thought made her look like the legend.
It seemed she was channeling her inner Monroe as she posed for the picture while writing a song.
The caption read, 'Sometimes you just wanna go old school and WRITE instead of type:) Who else agrees?! #IAmBritneyJean #BehindTheScenes #ITypedThis.'
While many actresses tried to channel Marilyn in their unique ways during their careers, such as Scarlett Johansson, Megan Fox, and Christina Aguilera, none made it seem as real as Britney Spears.