Despite the age gap between the two pop stars, many fans have been speculating if Britney Spears and Marilyn Monroe share some mutual relatives.
And we absolutely understand the fans' theories, because, just look at the similarities!
Read on to find out the truth, as well as some interesting details about the two.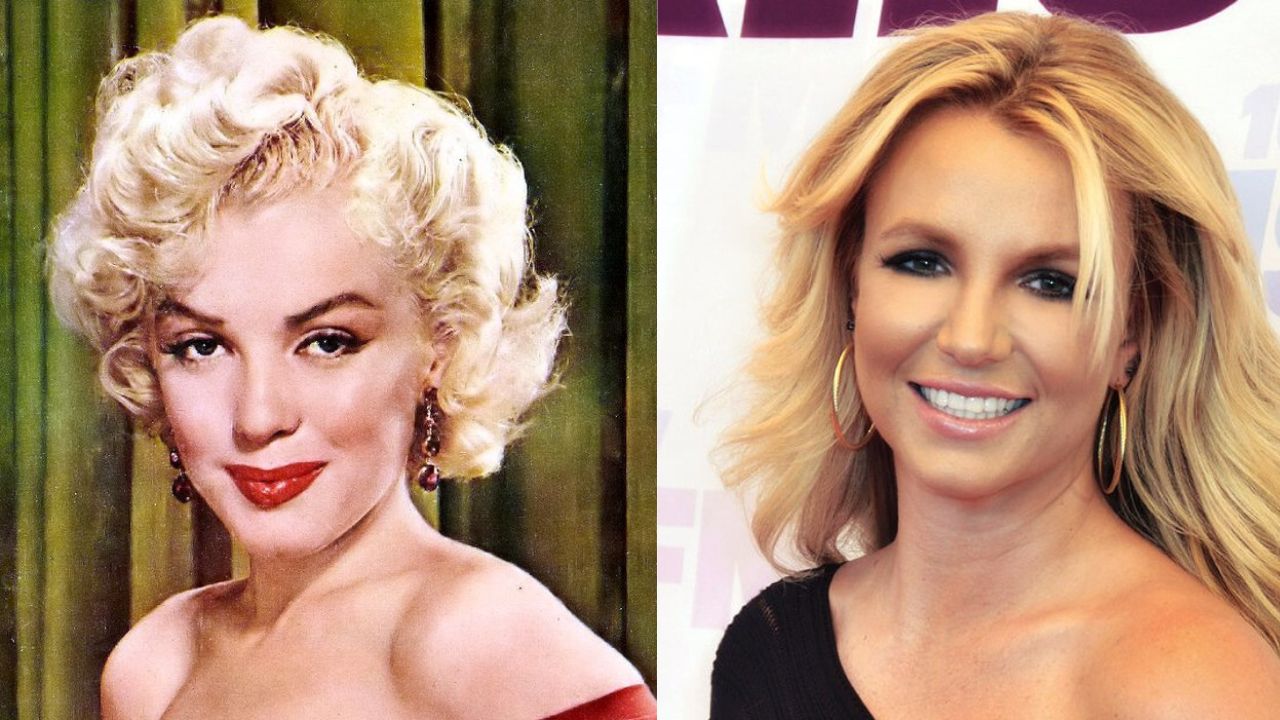 Marilyn Monroe & the pop culture she established
Marilyn Monroe was and still is one of the most influential, important women in the history of pop culture.
In fact, she basically created the whole concept of pop culture!
From acting and singing to even modeling, Monroe defied the standards which were set for women in the 1950s.
She began her acting career in her twenties, with her debut role in the 1947 movie titled "Dangerous Years".
Soon enough, she was called to appear in several great movies such as "Love Happy","All About Eve", "Don't Bother to Knock", and "How to Marry a Millionaire".
Marilyn was known for her comedic roles, all of which defied the unspoken rule that a woman should solely be a housewife.
The wit and the humour (as well as her appearance) helped her rise to the occasion, and even brought her the title of the sex symbol throughout the 1950s and the 1960s.
One of the most scandalous and revolutionary things she accomplished was the famous photoshoot in a potato sack!
Is Britney Spears related to Marilyn Monroe?
As far as we know, this is solely based on fans' speculations for now.
Allegedly, both Marilyn and Britney might share the connection to Richard Scott and Catherine Marbur.
Therefore this (if it is, indeed, true) makes them distant (VERY DISTANT) relatives.
RECOMMENDED

What was Britney Spears' Highest Net Worth?
It's Britney, B*tch
Not much needs to be said about the one and only Britney Spears, but here are some of the most important elements from her life and career.
She started her career in singing in the early 1990s, and released her debut studio album "Baby One More Time" in 1999.
People were obsessed with Britney from 2000 to 2010, making her the symbol of the Y2K culture.
Some of her most popular songs include "Toxic" (500 million views on YT), "Baby One More Time" with its whopping 700 million views, and in the third spot is "Womanizer" with 340 million views.
Other than her music career, many fans have been following Britney through her conservatorship, led by her father, which lasted for 13 years.
She finally broke free with the help of a good legal team, as well as strong evidence which shows her father abusing the title of her conservator.