From Central Perk to Million-Dollar Bank Accounts!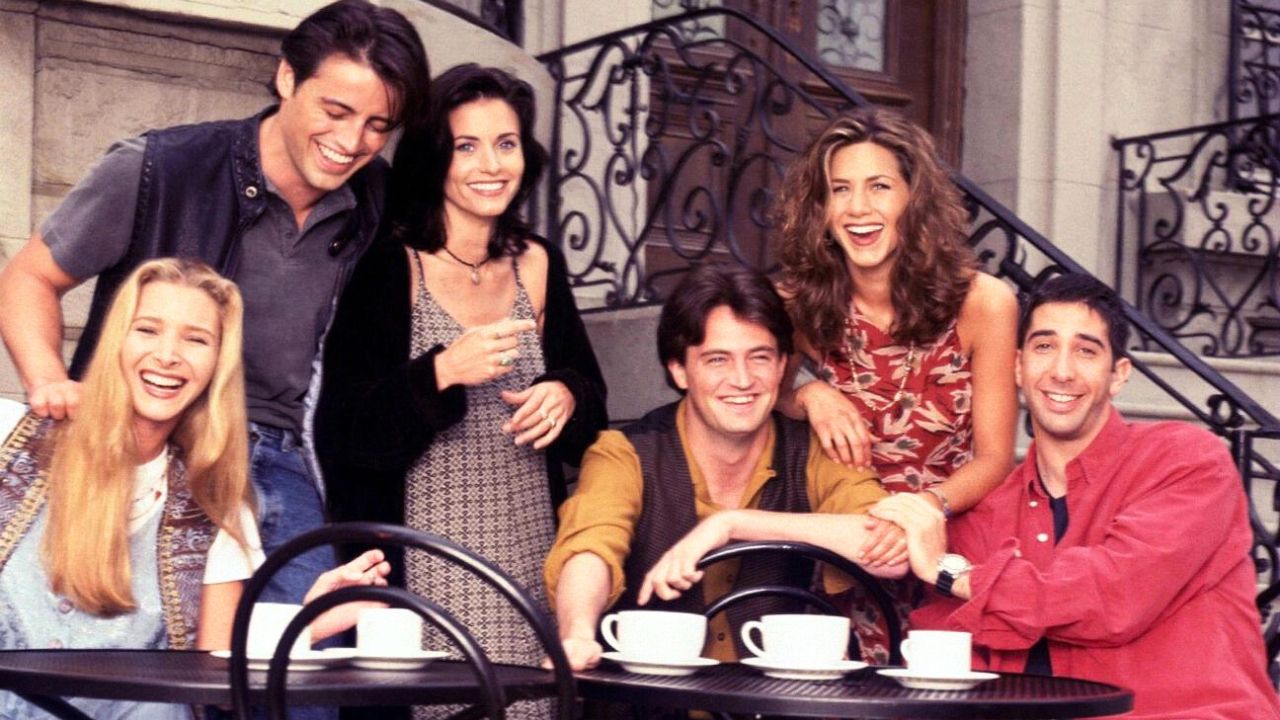 Who knew when "Friends" first aired in 1994 that it would become such an evergreen cash cow?
Now, even 20 years after the series finale, the lovable sextet is still raking in millions.
Let's check just how much our favorite Central Perk gang makes from the show, and what paths their careers have taken since then.
MORE: The Most Watched Friends Episodes of All Time
Matt LeBlanc: The Guy with a Filing Tooth
Before he was lovable, food-loving Joey Tribbiani, Matt LeBlanc was barely scraping by.
He was so broke that when he chipped his tooth, he didn't have enough money to get it fixed by a dentist and had to file it down himself. Fast-forward to the "Friends" era, and he was earning $1 million per episode by the final season.
Since the show ended, he's had steady work in shows like "Episodes" and "Man with a Plan." And the residuals?
LeBlanc, like all the "Friends" main cast, makes a staggering 2% of the show's syndication revenue, which equals about $20 million a year.
Jennifer Aniston: The Woman with the Golden Hair
Aniston, who played the fashion-forward Rachel Green, was a breakout star of the show.
She has since had a successful career in both movies and television, starring in box-office hits like "Marley & Me" and "The Break-Up," and bagging an Emmy nomination for "The Morning Show."
Much like her fellow cast members, Aniston's annual "Friends" paycheck is also around $20 million thanks to residuals.
Courtney Cox: The One Who Became a Cougar
Playing Monica Geller, the neat freak with a heart of gold, earned Courtney Cox her fair share of laughs and bucks.
Post "Friends," she starred in the hit TV series "Cougar Town," which brought her another Golden Globe nomination. Just like her co-stars, she pulls in around $20 million a year from "Friends."
David Schwimmer: The Paleontologist Turned Director
David Schwimmer, who brought to life the lovably nerdy Ross Geller, has since expanded his horizons beyond acting.
He's directed films like "Run Fatboy Run" and episodes of popular shows like "Parks and Recreation."
However, the residuals from "Friends" still make up a significant chunk of his income, netting him a cool $20 million annually.
Lisa Kudrow: From Phoebe to Valerie Cherish
Lisa Kudrow's portrayal of the eccentric Phoebe Buffay was a fan favorite.
After "Friends," Kudrow continued to captivate audiences in her critically-acclaimed show "The Comeback" as the endearing Valerie Cherish.
She, too, earns about $20 million a year from "Friends" residuals.
Matthew Perry: The One Who's Still Making Us Laugh
Matthew Perry's Chandler Bing is known for his sarcastic quips and hilarious one-liners.
After "Friends," Perry went on to work in both film and television, with shows like "The Odd Couple."
He's also still making bank from "Friends" – you guessed it, about $20 million per year.
Just when we thought it couldn't get any better, the "Friends" cast came together in 2021 for a special reunion episode.
Fans all over the world were glued to their screens, watching our favorite gang — Jennifer, Courteney, Lisa, Matt, Matthew, and David — look back on their time on the show and share fun stories from behind the scenes.
The reunion was a hit, pulling in an impressive 29.4 million viewers in the U.S. alone, proving once again just how much we all still love "Friends", even 20 years after it ended.