Actors Natalie Portman and Hayden Christensen grew into a household phenomenon due to their act as star-crossed love birds Padme Amidala and Anakin Skywalker in all three movies.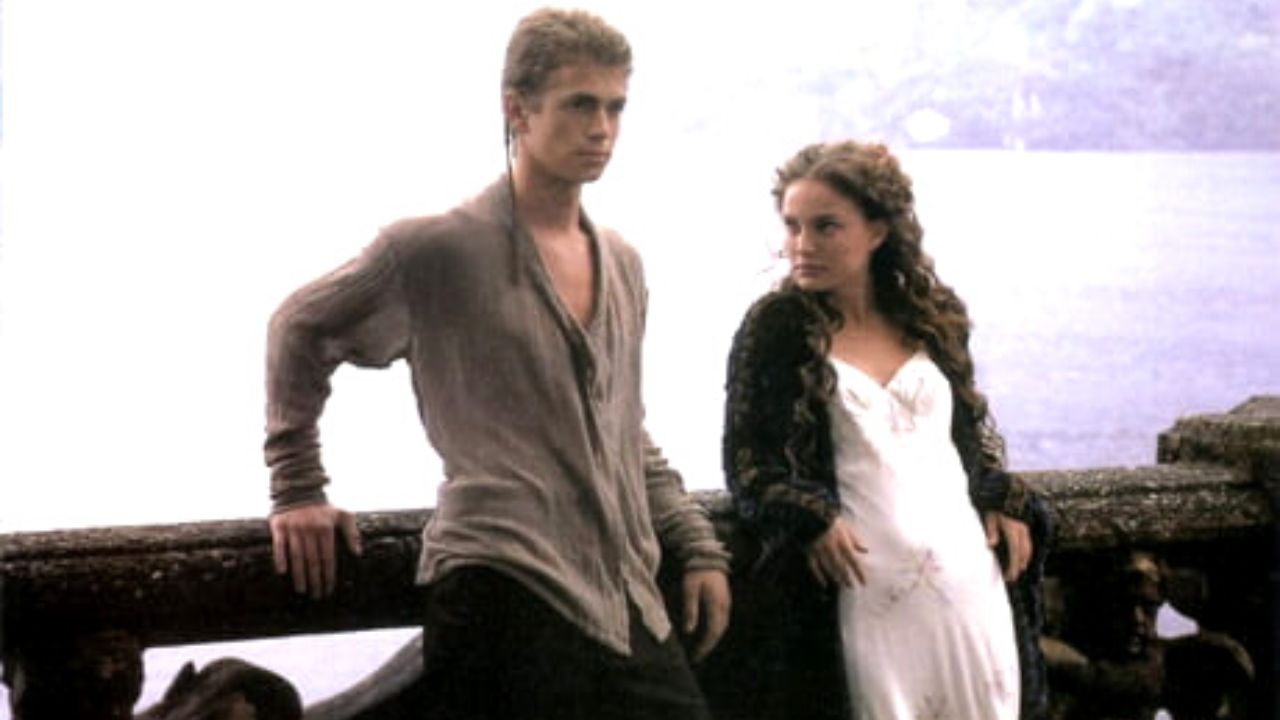 This made many people question if they are dating.
The Two are not Dating
Even though both superstars may have had a relationship on film, this was only acting.
The two were rumored to be in a relationship in 2000, immediately after Star Wars: Episode I-The Phantom Menace premiered.
The stories were never confirmed, and even though Natalie is known to have had previous relationships with her costars, there is no real evidence showing Christensen and Portman were in love.
During an interview in which Christensen was asked whether he fell in love with the actress while they were working together, he maintained his cool and answered, "You know, you have to a little bit if you're really going to believe yourself in the role. We're pretty good friends now, but you know, it's something that you just have to sort of believe."
Christensen May Have Broken Portman's Heart
Whether they dated or not, the actress hinted that things with Christensen may have been more than work during her 2015 speech at Harvard University.
According to the Daily Mail, the star studied her higher education at the acclaimed institutions though her time was not without its challenges.
The tabloid stated that Portman had experienced some "dark moments," including a heartbreak.
She revealed, "Some combination of being 19, dealing with my first heartbreak, taking birth control pills that have since been taken off the market for their depressive side effects, and spending too much time missing daylight during winter months led me to some pretty dark moments.
On several occasions, I started crying in meetings with professors, overwhelmed with what I was supposed to pull off when I could barely get out of bed in the morning."
The actress graduated from the institution in 2003 and is believed to have had a thing going on with Christensen during the time.
This seems to add up, considering the heartbreak she talked about.
As the tabloid noted, "that breakup was likely with her reported boyfriend at the time, Star Wars costar Hayden Christensen." Since both have never confirmed nor denied the rumors, people may never know what happened!
They Have Separate Lives
For the actors, it seems like people have always wanted them to date in real life though that seems impossible.
Even though Natalie Portman and Hayden Christensen are always private about their relationships, it would be hard to hide it from the media since they are megastars in one of the biggest franchises.
Currently, the Thor actress is happily married to Benjamin Milepied.
The two met while filming Black Swan.
Christensen, on the other hand, is single.
Portman and her husband got engaged in 2010 and tied the knot in 2012.
Christensen seems like he prefers living in solitude and has not been spotted with anyone in recent years.
It seems he is supposed to make a return to acting.
He will be reunited with Ewan McGregor in the series Obi-Wan Kenobi and everyone is excited that Christensen will return to action.