Netflix's 'Beef' Sizzles to Top Spot in Streaming Charts, Outpacing 'The Night Agent'.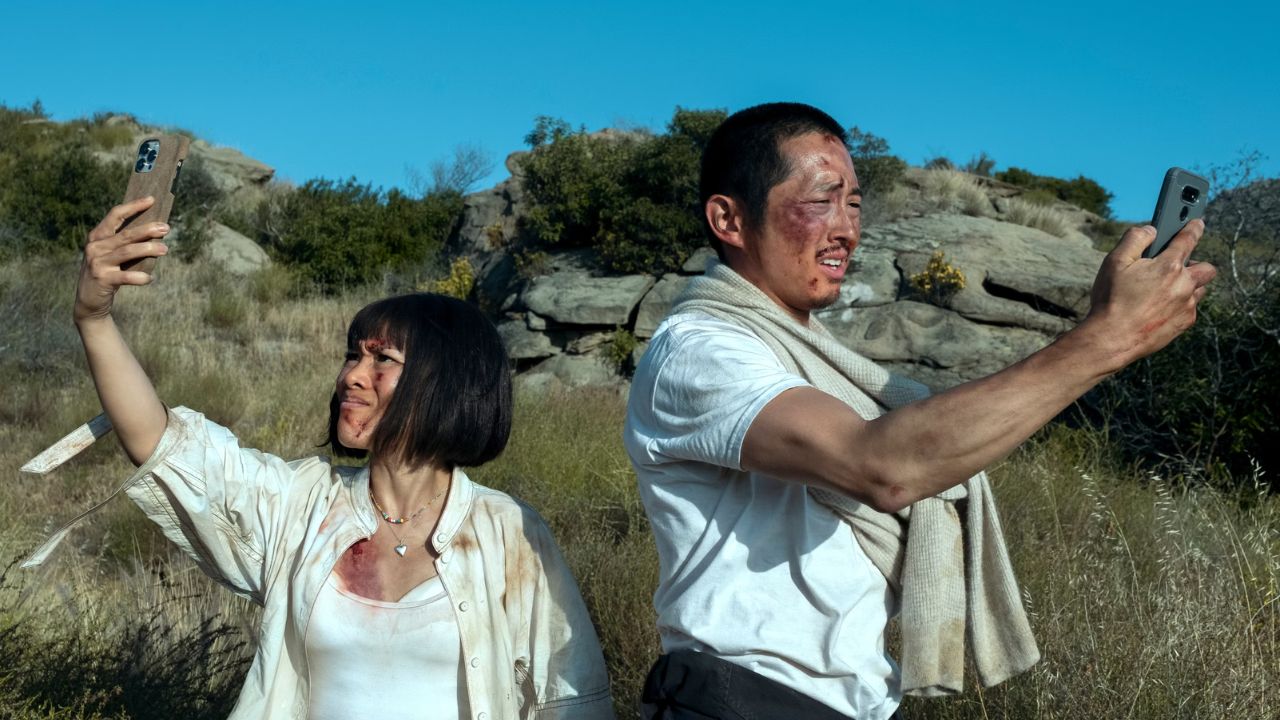 The streaming world has a new champion. Netflix's black comedy-drama series "Beef," starring Ali Wong and Steven Yeun, has surged past "The Night Agent" to secure the top spot in streaming rankings for the week of April 10-16. In a significant increase from its premiere week, "Beef" amassed 1.59 billion minutes of viewing time, reflecting a 65% rise.
Created by Korean director Lee Sung Jin, "Beef" presents the story of Danny Cho and Amy Lau, played by Yeun and Wong respectively. Their lives intertwine after a road rage incident, setting them on a collision course. The supporting cast includes notable names like Joseph Lee, Young Mazino, David Choe, and Patti Yasutake.
The series made its debut on Netflix on April 6, 2023, receiving critical praise for the performances of Yeun and Wong, along with its writing and direction. The portrayal of rage and its destructive power resonated with viewers, striking a chord with the audience as a whole. The series' exploration of rage's transitional nature, showing how it can engulf not just an individual but those around them, has been hailed as a significant contribution to media's examination of this powerful emotion.
The writing, while potentially unbelievable on paper, is brought to life through the compelling performances of the actors, making "Beef" a stand-out in all aspects.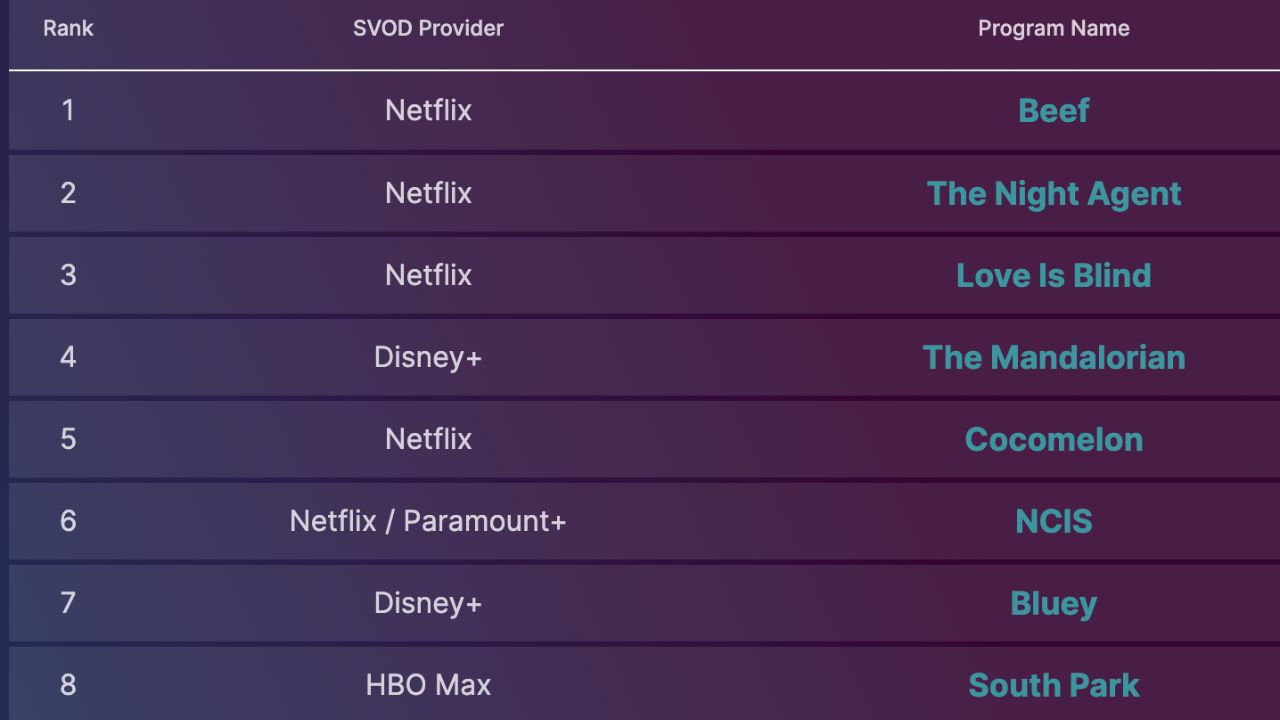 "The Night Agent" slipped to the second spot in the streaming ranks, still boasting a strong showing with its fourth consecutive week surpassing the billion-minute mark. Other series including 'Love Is Blind' (1.09 billion minutes) and Disney+'s 'The Mandalorian' (1.03 billion minutes) also crossed the billion-minute threshold.
Netflix's 'Florida Man' made a notable debut as the highest charting premiere of the week, racking up 649 million minutes of watch time. 'Ted Lasso' remained in the top 10 originals with 614 million minutes on Apple TV+. After a three-week hiatus, Paramount+'s 'Star Trek: Picard' returned to the top 10, pulling in 276 million minutes of viewing time.
Overall, the streaming rankings present a fascinating snapshot of viewer preferences, providing insights into the constantly evolving landscape of digital content. As "Beef" ascends to the throne this week, the world of streaming continues to offer an exciting range of options for audiences worldwide.