The British Pop Sensation's Highly-Anticipated Album Set to Release on July 28th.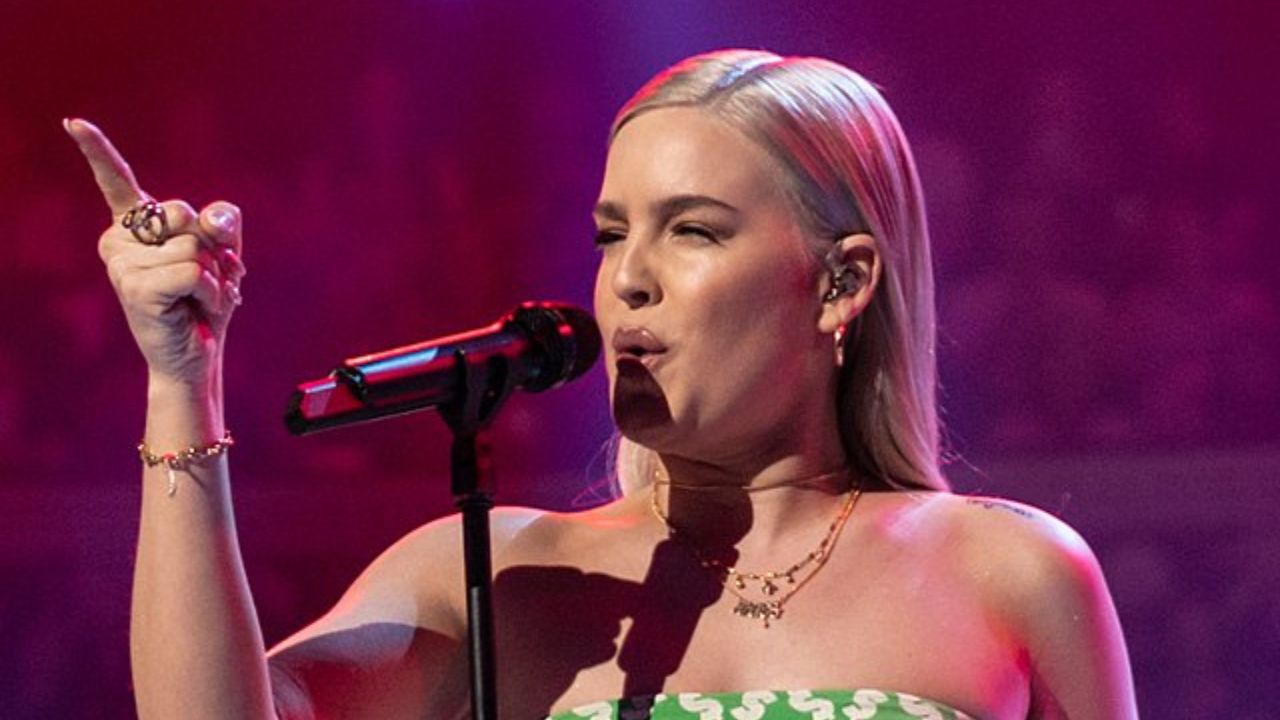 In a thrilling revelation for fans around the world, chart-topping singer-songwriter Anne-Marie took to her official Instagram account today to announce the release of her upcoming album, "Unhealthy." The eagerly awaited project is scheduled to hit the shelves and streaming platforms on July 28th, setting the stage for an unforgettable musical journey.
Known for her powerhouse vocals and infectious pop melodies, Anne-Marie has captivated audiences with her previous hits, including "2002," "Friends," and "Rockabye." With her unique blend of soulful lyrics and captivating performances, she has established herself as one of the most exciting talents in the music industry today.
The announcement came in the form of a captivating Instagram post that immediately garnered attention from her dedicated fan base. Anne-Marie shared a vibrant album artwork image, showcasing her artistic vision for "Unhealthy." The visually striking cover art hints at the singer's bold and introspective exploration of emotions, promising a deeply personal and relatable experience for listeners.
See: Billie Eilish Thanks 'Unbelievable' Co-Star Dominique Fishback for Acting Inspiration
In her post, Anne-Marie expressed her excitement about the upcoming album and her journey throughout its creation. She stated, "I can't wait for you all to hear 'Unhealthy.' This album has been a labor of love, and I poured my heart and soul into every song. It's a reflection of my personal growth and the experiences that have shaped me. I hope it resonates with you as much as it does with me."
"Unhealthy" is set to feature a collection of brand-new tracks, each showcasing Anne-Marie's remarkable vocal range and storytelling prowess. The album promises to delve into a wide range of emotions, covering themes of love, heartbreak, self-discovery, and resilience. With her distinctive style and honest approach, Anne-Marie is expected to deliver an album that will strike a chord with fans worldwide.
As anticipation mounts, fans have taken to social media to express their excitement, with hashtags such as #Unhealthy and #AnneMarieAlbum flooding timelines. The announcement has also sparked speculation about potential collaborations and surprise guest appearances on the album, further fueling the excitement surrounding the release.
Following the album's release on July 28th, Anne-Marie plans to embark on a highly anticipated world tour, bringing her captivating stage presence and energetic performances to fans across the globe. Details regarding the tour dates and locations are expected to be announced in the coming weeks.
With her latest album "Unhealthy," Anne-Marie aims to solidify her position as a pop sensation and leave an indelible mark on the music scene. Fans eagerly await the July 28th release, ready to immerse themselves in Anne-Marie's unparalleled talent and deeply personal storytelling.