Justina Valentine is the type of girl who has it all. From charming red hair to many talents such as songwriting and singing.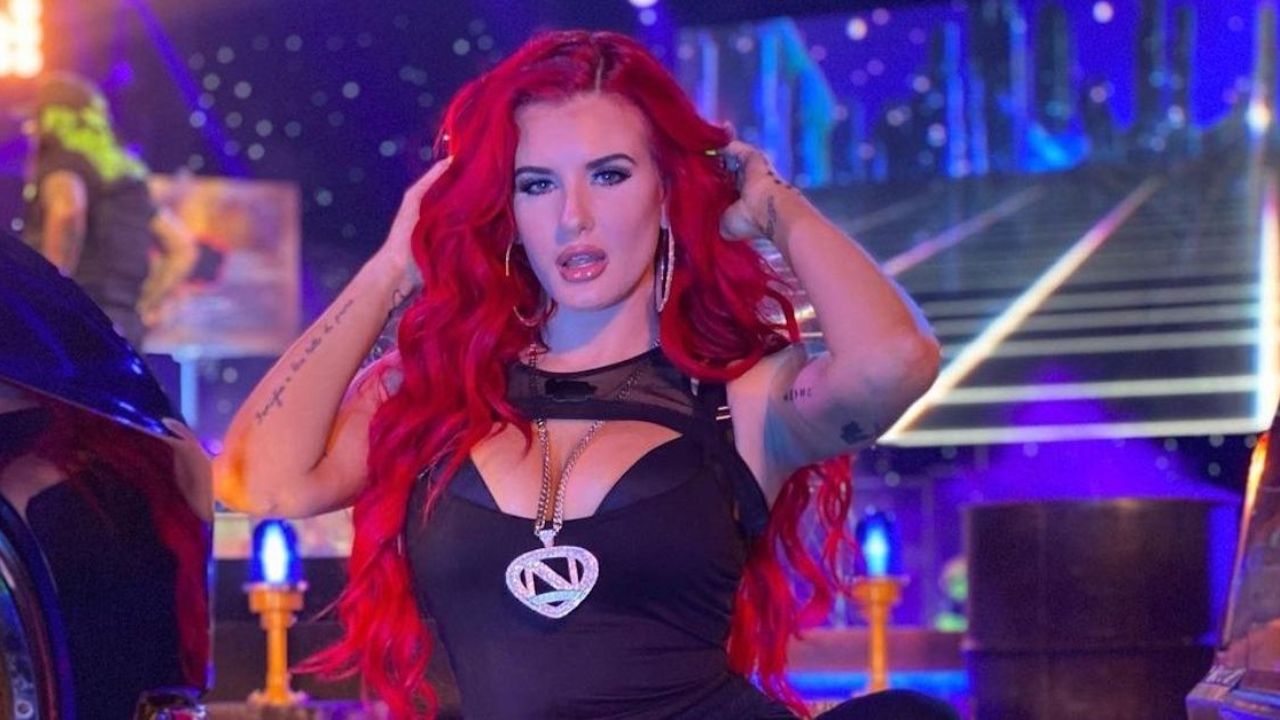 The rapper has been around for little over a decade, releasing her debut mixtape "Route 80" back in 2012 and since then, her face was everywhere.
In 2016, Justina joined the cast of the improv comedy show "Wild 'N Out" and she stayed there ever since as one of the OG members.
But her fans what to know one thing and one thing only – who is the popular singer and rapper dating?
If you want to know everything about Justina's current relationship status, you have come to the right place.
Is Justina Valentine Currently in a Relationship?
Although Justina has a massive Instagram fan base of 4 million, she somehow always managed to keep her personal life as private as possible.
But that never slowed fans down to try and scoop every little information they can. But as of 2022, Justina Valentine is officially single with only one known past boyfriend.
This led many fans to wonder why is Justina single considering how attractive and charming she is.
Justina is a cast member of "Wild 'N Out," as mentioned above, and as expected, rumors started to circulate about her and several cast members. First on the list is definitely Hitman Holla.
Hitman Holla and Justina are very close, which you can clearly see on their social media profiles and many fans label them as a thing.
Her fans are eager to know the truth behind her relationship with Holla. Justina and Holla are aware of the rumors but they never took the time to address them.
But in a way, they don't even need to because as of 2021 Holla is in a relationship with a lady named Cinnamon.
Therefore, when you look at Holla's Instagram, you can clearly see how passionate he is with Cinnamon and it's very unlikely that Justina and he were ever a thing.
Justina Valentine Kissed a Girl on the Set of Wild 'N Out
In 2019, Sommer Ray was a guest star on one of the episodes of the show. In that episode, Sommer Ray participated in a game where two teams compete over her.
Both teams needed to flirt with Sommer and the one who manages to win her over wins the 'contest.'
Justina and Sommer quickly clicked as they both like almost the same things, such as hockey, ice hockey, and roller hockey.
The unexpected thing happened when Justina said "Tonsil Hockey" and to everybody's shock Justina and Sommer started kissing in front of everyone.
Everybody fell in a state of shock and cast members started to jump all over the stage in disbelief.
As expected, rumors immediately surfaced that these two lovely gals started dating. Everybody thought that Sommer and Justina are bisexual some even stated that they are lesbians.
But in reality, Justina and Sommer did something that everybody talked about for months which was their long-term plan all along. They both stated that they are straight and nothing more.