Alex Cooper is a podcaster who is famous for hosting Call Her Daddy.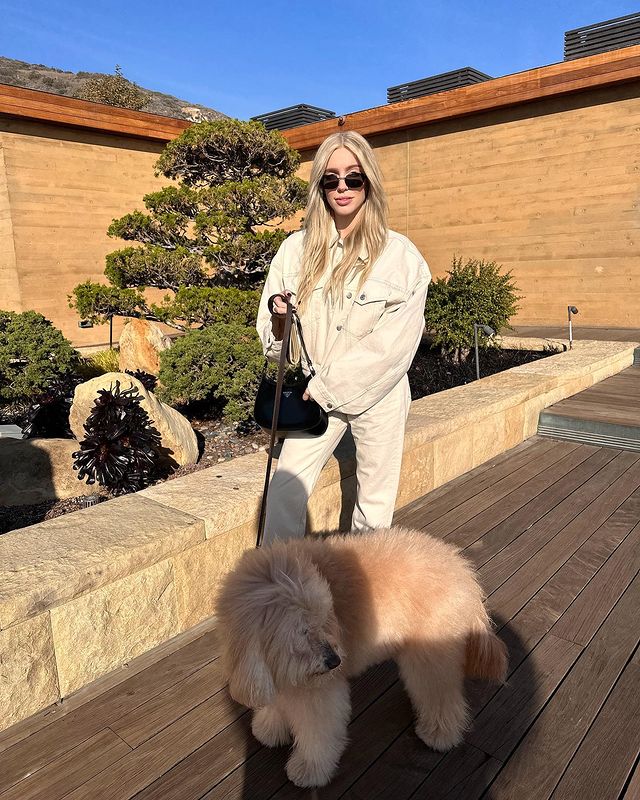 After an argument with Dave Portnoy, Call Her Daddy stopped working with its then-producer, Barstool Sports and got a $60 million contract from Spotify. This made her the second-most-paid podcaster. 
Cooper is known for always talking about relationships and sex; as one may expect, people are curious to know more about her love life.
There was a time she discussed her 'secret' boyfriend on the platform, so let us look at who the 'mystery' man is.
Alex Cooper currently maintains a low profile when it comes to her relationship.
This may be attributed to the complications stemming from new relationships going public, which tends to pressure them.
The complications tend to be overwhelming for the couple.
Cooper was previously dating Noah Syndergaard, a professional baseball player, and made news when she hooked up with Logan Paul.
This may be the reason she has not revealed her boyfriend.
Matt Kaplan and Alex Cooper are Dating
Many know that the podcaster and her current lover met in 2020.
The fact that she is a relationship and sex podcaster makes it impossible for her not to talk about her love life.
She talked about her man on Call Her Daddy and only referred to him by the name Mr. Sexy Zoom Man.
Many feel that her boyfriend is Matt Kaplan, a movie producer. It is hard to keep a low profile, especially for celebrities like Cooper.
Many took the time to try and identify the secret lover; some may have known his identity.
Even though she has never mentioned her name, she provided enough information to give the public something to use.
She stated her boyfriend is a film producer and also posted many photographs of her boyfriend's dog.
Fans connected the dots on the career and the per and concluded that the podcaster's boyfriend is producer Matt Kaplan.
Those who may not know him by name may know some of the movie projects he has been involved in.
He has produced various movies and television shows, including To All The Boys I've Loved Before.
The two met in a Zoom meeting to discuss business during the 2020 pandemic.
Cooper allegedly fell for the movie producer, and the two went on a business dinner.
This later became a date, but they felt the need to maintain a low profile due to their careers.
More About Matt Kaplan
Kaplan is a movie producer involved in many young adult movies.
The teen romance To All the Boys I've Loved Before was successful and resulted in various sequels.
Kaplan was the president of Awesomeness Films and climbed his way in Hollywood.
One of his major strengths is that he concentrates on finding new talent.
Instead of working with already-established celebrities, he helps new ones get a start in the industry.
His current movie production company, ACE, has grown into a major organization.
Some of the projects Kaplan and the company created include the 2020 Netflix movie Spontaneous, the 2019 movie The Perfect Date, and The Statistical Probability of Love at First Sight.
During an interview with The Hollywood Reporter in 2017, the movie producer revealed that he wanted to grow the careers of upcoming filmmakers since they represent the target audience for most of his work.
Cooper's Previous Relationships
The podcaster's love life and ex-boyfriends are an essential part of her podcast, and just the way fans managed to identify Kaplan, many of the people she has dated are known to the public.
The podcaster briefly dated NBC actor Ryan Eggold though it did not last.
Eggold is famous for his performance in The Blacklist and 90210.