Gorgeous Carmen Electra is widely popular and she's made the headlines quite often in the past, with her appearances on several TV series, her dancing performances, and even as a Playboy model.
However, she's been distancing herself from the eyes of the media in the last couple of years, so Carmen has had very few appearances on TV.
Read on to find out what happened to Carmen Electra after her departure from "Baywatch", as well as what she is up to in 2022.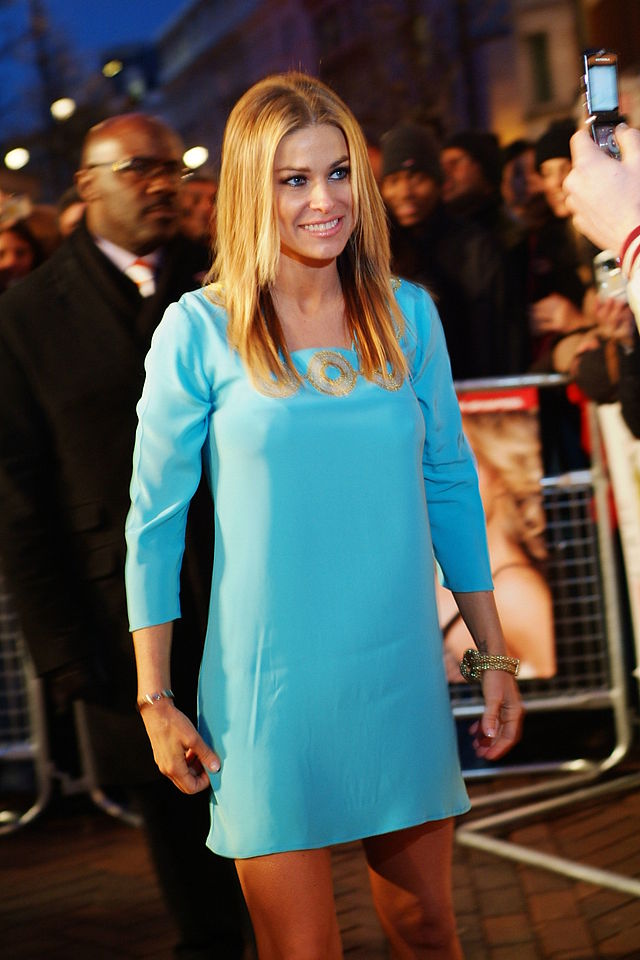 Stunning Carmen Electra has a 25-year-long acting career with many ups and downs, but the role that definitely highlights her career is the portrayal of Lani McKenzie in "Baywatch".
She joined the cast of Baywatch in 1997, as well as appearing in several movies and series the same year, including "All That", "Just Shoot Me!", and "American Vampire". 
RECOMMENDED

Who is Lana Rhoades' Boyfriend and Baby Daddy? Everything we Know
In the next couple of years, Carmen's gorgeous features and voice brought her many acting opportunities, which she gladly seized.
For example, in 1998 she landed the main role in the movie called "The Chosen One: The Legend of the Raven".
In 2000, Carmen Electra had a minor appearance in "Scary Movie", as well as coming back for the sequels, thus starting a line of amazing roles in satirical movies.
READ: Who is Charlize Theron's Boyfriend?
From 2000 to 2015, Carmen focused her acting career on playing in movies rather than TV series, so she appeared in movies such as "Christmas in Wonderland", "Book of Fire", "2-Headed Shark Attack", and "Chocolate City".
Carmen's career took a twist in the other direction after 2015, and she took up many roles in the TV series "Dance Moms", "Dance Fever", "King of the Hill", "Alone Together", and even in "Hell's Kitchen" in 2021.
Other than a successful acting career which is mostly based on comedy movies, Electra is also a famous Playboy model.
She was featured in several Playboy magazines throughout the 1990s, making her the sex symbol and a diva up until the 2000s.
In 2012, Carmen joined the judging team on "Britain's Got Talent" for one season, as well as on "So You Think You Can Dance". 
SEE: Nicole Scherzinger In Bathing Suit
What is Carmen Electra up to in 2022?
Even though Carmen has had very few TV appearances in the last 5 years, she is very active on social media platforms, especially Instagram.
She often posts her diet, fitness routines, and she even posted the covers of several magazines she had made recently.
Carmen's past relationship with Dennis Rodman is still a hot topic
Even though Carmen Electra dated Dennis Rodman for just over a year, all the way back in 1999, many people still talk about this relationship.
She often spoke publicly about this relationship, admitting she survived the year 1999 because Dennis Rodman was by her side. This was a tough year for Carmen as she suffered from an illness, as well as her mother who had passed away that year.
The couple split up after one year of dating, but whenever Carmen is asked about Dennis, she answers with reminiscence and love.