Chase Chrisley, the son of Todd Chrisley, a real estate mogul, is known for his many good and bad qualities. The Chrisley family is famous for their business and their reality television show, Chrisley Knows Best.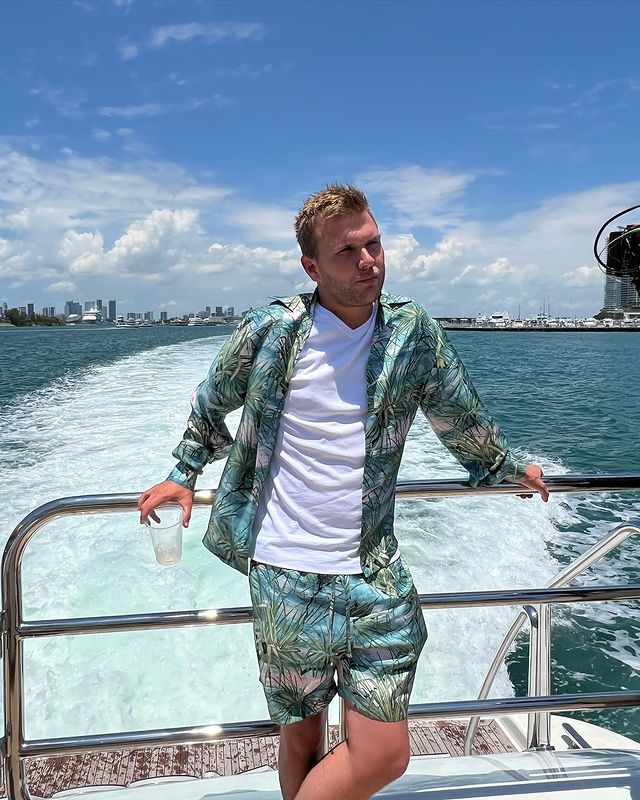 Chase has been a popular face since the reality show, and people have seen him grow in front of the camera. He is quite popular for his antics which brought laughs to the show. Chrisley Knows Best is just the beginning of one of many television shows that Chase would go on to do.
What does Chase Chrisley do for a job?
All of the children of the Chase family have been in the limelight since the year 2014. There has been no looking back since the reality show 'Chrisley Knows Best' hit the screens. Each member of the Chrisley family has been the viewer's favorite. However, the fans doubt whether the second generation of the family has any individual profession.
Todd Chrisley, the head of the family, has been a successful real estate monger for a long time. Though he has been charged with tax evasion and facing bankruptcy, his business is still on top. Also, let's not forget that the family still earns millions from the broadcast of their show to date.
Let us not forget that the show even had a spinoff, and the family earns pretty darn well from its profits. Even though living a life of luxury, Chrisley Chase decided to make a name for himself and focus on his growth professionally.
How does Chase Chrisley make money?
Chase has always believed in starting something of his own and hence by November 2020, launched his luxury candle company. He has always been passionate about candles, and his vision was the same when starting with the brand.
Named the Chase Chrisley Collection, the brand sells luxury scented candles in different ranges. According to Chase, he designed the candles to be therapeutic and relaxing. The brand has even reported selling off its entire products just after two months after the official launch.
Chase Chrisley's Family Life
The show Chrisley Knows Best clearly depicts the amazing bond Chase shares with his family. The audience saw the whole Chrisley family featured in the reality series composed of Todd Chrisley, his wife Julie Chrisley, and kids Chase, Grayson, and Savannah. It also features Todd Chrisley's mother, Nanny Faye.
From the reality show, it was quite clear that Chase was the family favorite and shared a love-hate relationship with his father. Despite the differences, Todd had only good things for his son and appreciated his skills and sense of humor.
Chase also shares an amazing bond with his grandma, Nanny Faye. Viewers saw both Chase and his grandmother wreck havoc on all the other members of the family. They share the same bond off-screen, as is evident from Chase's social media posts about Nanny Faye.
Chase was also part of the Chrisley Knows Best spinoff with his sister Savannah. This spinoff also saw Nanny Faye tagging along with the brother-sister duo on their cross-country trip.
Update: Todd and Julie Chrisley have been found guilty on federal charges including bank fraud and tax evasion and sentenced to more than 10 years in prison in November 2022.
Personal Life
Much has been speculated about the personal life of Chase Chrisley since he was old enough to have one. The audiences have associated him with numerous women but have not received any confirmation of the same.
In 2019, Chase was dating Lindsay Merrick, but that did not work out well. Chase introduced the world to his lady love, Emmy Medders, in 2020. Emmy appeared in the reality show along with Chase. Furthermore, their sweet exchanges on social media showed that everything was going smoothly.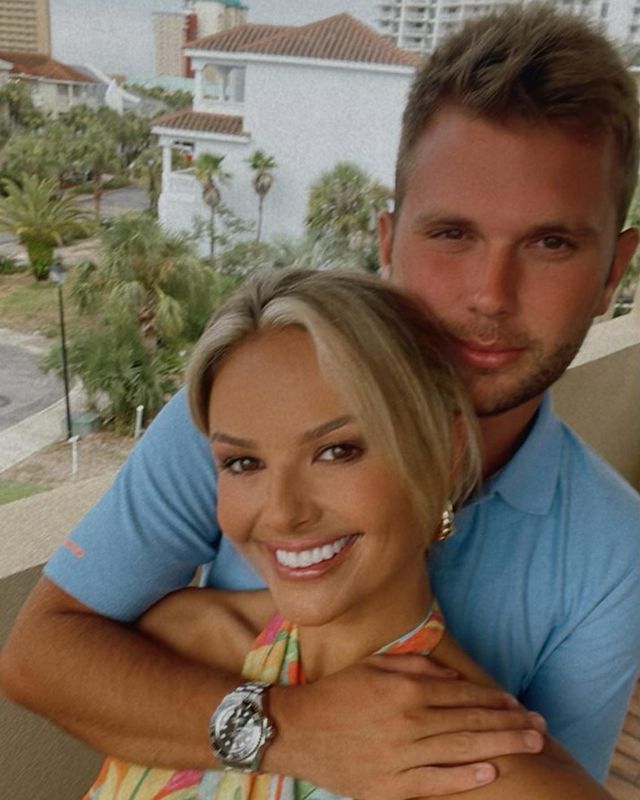 However, viewers saw a disagreement between Chase and Emmy in the season 8 finale of Chrisley Knows Best's reality series. Even though they solved the disagreement on screen, fans speculated that everything might not be as good off-screen.
Despite many suggestions and speculations from fans, neither Chase nor Emmy confirmed or denied any rumors about their relationship.
In October of 2022, Chase and Emmy are engaged and they can't wait to build a family together. According to Emmy, they would like to have three kids.
Chrisley Chase's Acting Career
Chrisley Chase has been acting since the age of 17 years. He was also part of the show's spinoff and since then has been considering working as part of his career. Apart from Growing Up Chrisley, he has appeared on several other shows including, The Real, The Wendy Williams Show, and Steve Harvey.
He wants to take acting as a solemn profession and has even started intense training to polish his skills as an artist.
Despite his successful career in the entertainment industry, Chase appears to have his father's entrepreneurial spirit and delves into other businesses. Even on their show, they discussed him getting his real estate license approved to help his dad with the family business.
Final Thoughts
Recently Chrisley Chase has been taking a break from his acting career. He has been busy expanding his new business venture with people going gaga over the scented candles. We are sure that his fans are waiting for his next TV break, and we are as excited as they are!