Julie and Tom Chrisley have been giving fans secrets about their successful marriage through the Chrisley Knows Best Show premiered in 2014.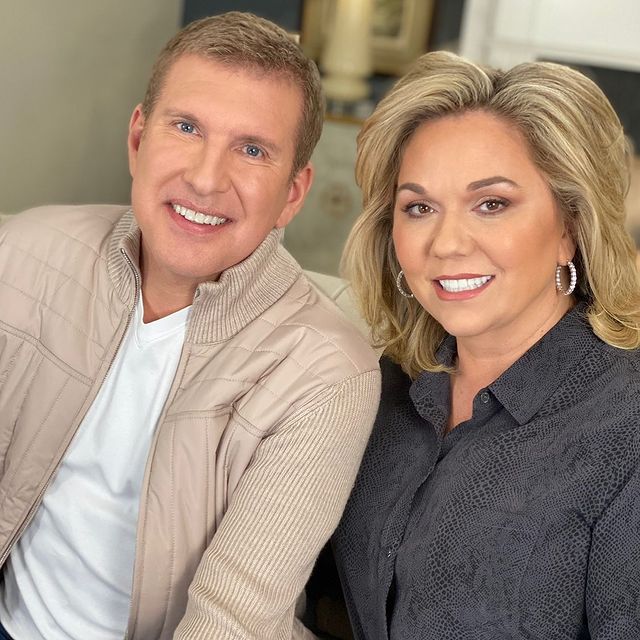 The couple encountered a lot of hurdles, including Julie being diagnosed with breast cancer back in 2012.
This forced her to undergo a mastectomy on both breasts, after which she was placed in remission.
She credited her spouse for talking her into getting a mammogram that led to the early detection of the disease.
While being interviewed with Tennessean in 2018, she revealed, "He never flinched. I truly believe that moment took our relationship to a whole new level."
Many have been wondering what happened to the couple!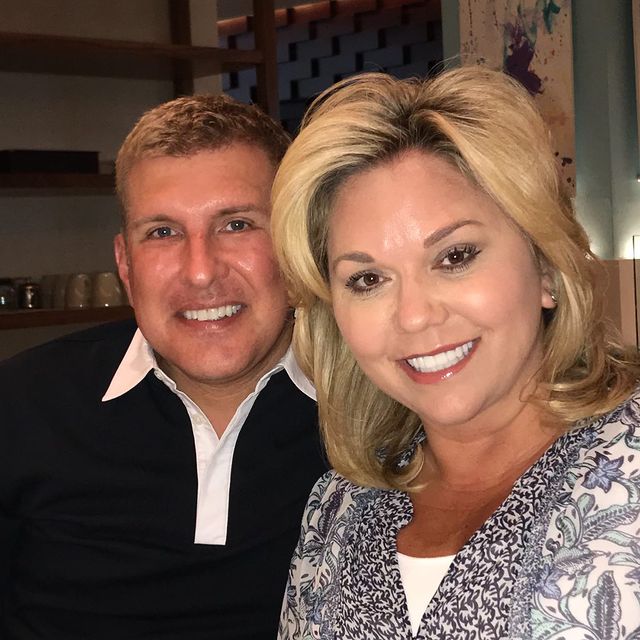 There was a scandal involving them in 2017 when the Georgia Department of Revenue filed liens worth more than $770,000 against them.
This came from an investigation done by Channel 2 Action News, which stated that the couple had not paid state income taxes since 2009.
In 2019, it was reported that they were charged with multiple counts by a grand jury.
The charges included conspiracy to defraud the government and wire fraud.
Later in 2019, it was reported that they had settled the dispute with the Georgia Department of Revenue, even though this did not mean that they were cleared from the federal charges against them.
The ordeal took a toll on them, but they remained united throughout the situation.
They insisted that they had not committed any felony, and their legal troubles were attributed to the action of a former employee they did not mention.
In 2019, Todd posted their side of the story on Instagram, stating, "We have nothing to hide and have done nothing to be ashamed of."
They Live Lavish
It does not come as a surprise that the couple lives lavishly since they are well-known celebrities.
Julie reportedly spent more than $3.4 million to acquire their more than 13,000 square-foot house in 2019.
This was an upgrade to their previous home, which reportedly cost the couple a fraction of the amount.
The house has been listed for sale on different occasions, supposedly due to their legal problems, but each time they removed it.
The property located in Nashville has a house with various features like an indoor athletic court, a pool, two kitchens, ten bathrooms, and six bedrooms. It also comes with ample space the family can use.
They Have a Podcast
The couple may be known for their show, Chrisley Knows Best, but this is not the only platform they use to communicate with their supporters.
They also have a podcast known as Chrisley's Confessions.
The podcast has been operational since 2018, and every episode takes approximately one hour.
Like their show, the two do not hold back when providing glimpses into their private life.
They love giving their fans advice and discussing various topics like politics, religion, and parenting.
In early 2021, the podcast got the attention of many people to the extent it was chosen by the podcast network PodcastOne.
Todd revealed, "Julie and I are looking forward to being part of the long tradition of outspoken and irreverent hosts in the PodcastOne family.
And anyone who knows me knows that family means more to me than anything."
They Have Considered Life After Fame
The two have also considered life after the reality show.
Todd revealed that they would go back to his home in South Carolina and try their hands in politics.
Julie revealed, "We've been together a long time, and I'm not bailing now, so politics or no politics, I'm going to stick in there,.
We're going to do what we've always done, which is come together as a team and see what happens."
"I've had this conversation about our kids, and just about this generation, of how easy it is to throw in the towel and start over.
Everything is so disposable.
Is our marriage perfect?
No, it's not, but I do think we have this mutual respect, and we both agreed that we're not throwing in the towel, no matter how tough things get."