Unless if you were living under a rock lately, you couldn't but not hear about the Netflix series that reached all records high and scored 100% on Rotten Tomatoes with millions of fans around the globe.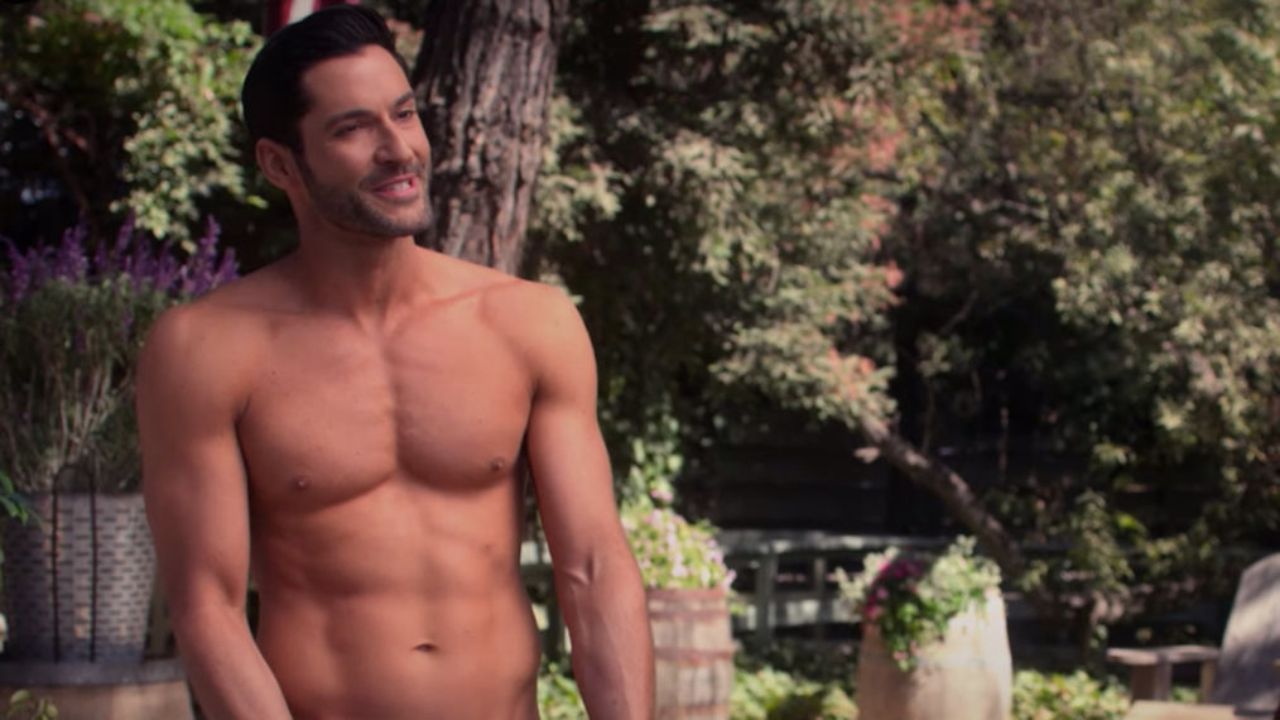 The name everyone is ranting about – Lucifer.
In fact, this show was THAT good, that despite FOX's intention to cancel it after season 3, fans all around the world united and brought it back, but this time on Netflix.
Lucifer reached season 6 and the starring actor Tom Ellis gained unimaginable popularity and success.
But, it didn't all come easy for him. Not only that he was working on this project for several years (from 2016 when Lucifer originally started being filmed) but he actually had to go through a real body transformation in no more than three months.
As the supernatural urban-legend drama was evolving and transforming, so was Tom Ellis, and he explains how it all began.
It started when Ellis began training with Paolo Mascitti for Season 3. "We'd been working together for about nine months or so, and he kept saying he'd like to take the training to another level," says Ellis.
"I'd just hit 40, and was looking for a new challenge, but I just didn't have the time. So as we came towards the end of Season 3, we made a bet."
The terms of the bet were simple: If Lucifer season 4 gets canceled, the plan is off. If, however, it gets renewed, Ellis was to commit to three months strict regime of training and dieting.
And after season 3, the show got canceled. "I was devastated," says Ellis, but one thing I did think was at least I'm off the hook! And then everything happened with Netflix, and the first call I got after the show was picked up was from Paolo, saying 'we're on.'"
And there it began.
Three months before shooting was to start, Ellis threw himself into a strict regime of workouts he was performing remotely back in London via Facetime.
Tom explains how this was like his new full time job, he committed to it completely – training, dieting, persistence. The focus was on muscle mass, as he didn't have a lot of body fat, to begin with.
Ellis had only three months to build up his muscle mass Mascitti says, "we had to focus on basics, mostly compound movements, lots of pull-ups, squats between bench presses and deadlifts" he says.
The workout routine we used was four days—split between upper and lower body—with heavyweights and two days of high intensity interval training.
We used bodyweight, kettlebell and medicine ball [movements], with variations on squats and jumps; two minutes at moderate intensity and one minute pushing to the limit," Mascitti says.
In terms of diet, Tom's meals were mostly plant based carbohydrates with two shakes and 5 regular macro balanced meals per day.
Within 2 months, Ellis gained 9 kilograms of muscle mass, after which he began stripping down, changing from heavy to smaller compounds to middleweights and workouts with his own body weight.
Read more about Tom Ellis:
The results were – as they like to say it in London – flabbergasted, and we could all witness it on our small screens as Netflix was proudly displaying their devilishly handsome Lucifer who certainly earned this title with sweat and great discipline.
Tom says that even now, after the series is officially over, the healthy habits still remained and he is enjoying this better version of himself he'd become thanks to Lucifer.