Louis Partridge is a young star who rose to prominence thanks to the Netflix Original movie "Enola Holmes." The young actor started his career in 2014, and since then, he appeared in several movies.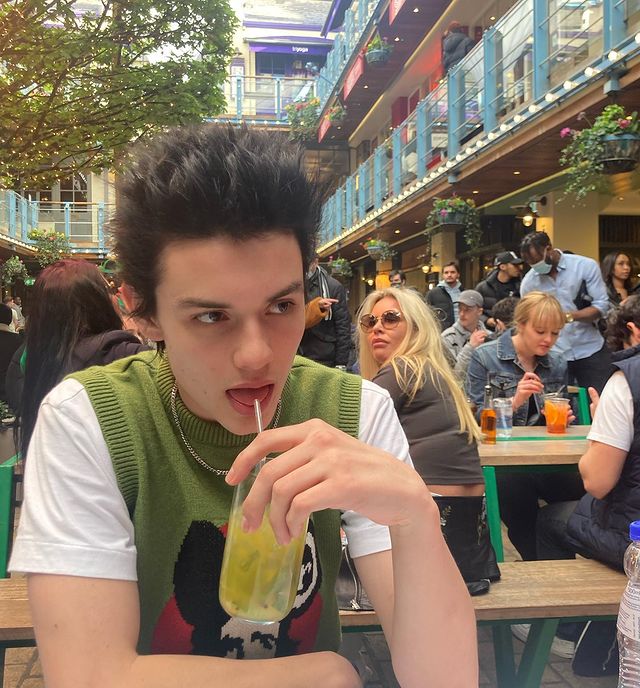 He stole the hearts of many young ladies while playing Lord Tewksbury in "Enola Holmes," and just like with every other young star, rumors about his love life started to surface.
If you are eager to know everything about Louis Partridge's love life, you have definitely come to the right place.
Louis Partridge and Millie Bobby Brown
Louis and Millie co-starred in "Enola Holmes" and their on-screen connection was something truly special, so what came next was already expected.
These two good-looking young actors were linked together.
In "Enola Holmes," Millie and Louis are together as a love couple and many fans started to wonder – was there something more going on.
But Millie and Louis were quick enough to deny everything stating that they are just good friends. They regularly hang out together and post various pictures of each other on Instagram and other social media platforms.
On top of everything, Millie Bobby Brown started seeing someone. She hooked up with her boyfriend Jake Bongiovi with whom she's been with ever since.
Thus, this information can exclude that Milly and Louise were ever a thing outside their characters in "Enola Holmes."
Louis Partridge and His Alleged Girlfriend Lulu
The name Lulu Everly first popped up in 2021 and most of the fans were certain that the relationship between these two began two years prior.
According to various theories made by fans, the couple may have been dating for two years by the time the news came out towards the end of 2021.
Unlike Louis, Lulu Everly is not a celebrity and little to no information can be scooped about her. But fans think that Lulu is most probably one of Louise's classmates.
Louis never posts any pictures of his partners on any social media platforms, as mentioned above. But despite all that, fans somehow managed to scoop up a couple of photos of Louise and Lulu.
This was one of many examples that fans can sometimes be even more resourceful than the CIA itself.
On the other hand, Louise never really addressed the matter and that can happen for a couple of reasons. Firstly, he might not care about these speculations, or secondly, he just wants to protect his partner.
Either way, he doesn't really need to address anything because he has fans to do that for him.
Is Louis Partridge Dating Sydney Chandler?
According to Daily Mail, Sydney and Louis started dating after meeting while filming Pistol.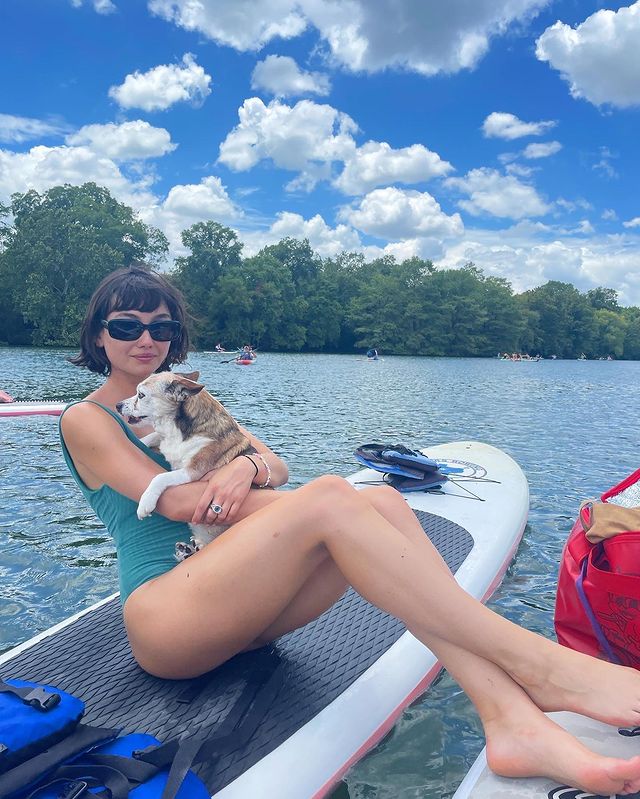 The actor even went as far as traveling to Italy to be with the actress during the premiere of Don't Worry Darling at the Venice Film Festival.
At the time, a source that attended the event stated that everyone concentrated on all the happenings around Harry, Florence, and Olivia. No one noticed the actress's date. 
It was also reported that they had been dating for more than a year but felt the need to maintain a low profile.
In May 2022, the actor uploaded a romantic picture of them together as they stared at each other during Pistol's premiere.
He also posted a selfie on his Instagram page of them together after the Venice Film Festival.
The two have yet to accept or deny the rumors.