Dane Cook just entered his fifth decade and even though he is not married yet, he has his beautiful (and much younger) fiancée by his side.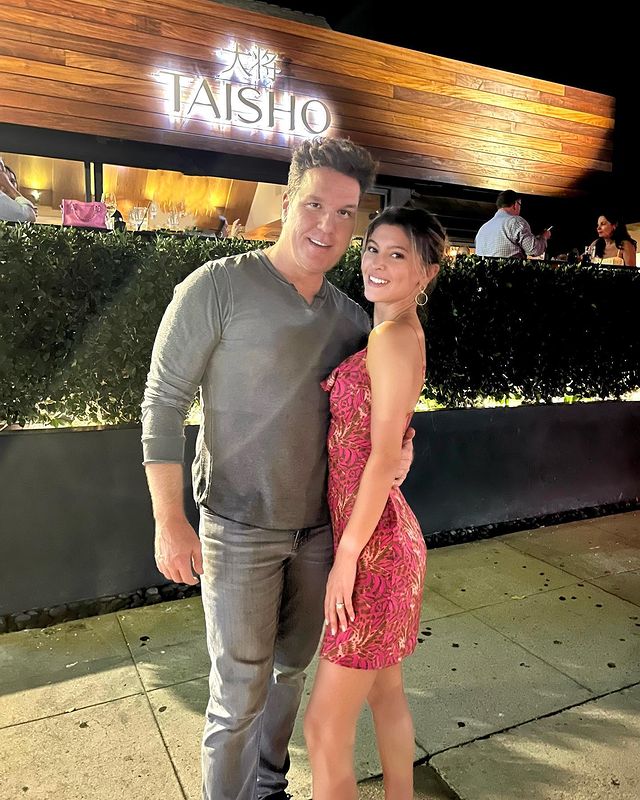 In 2017, Dane hit the headlines as many people started to criticize him for dating a 26-year younger girl, Kelsi Taylor.
Kelsi and Dane began dating in 2017 when Kelsi was just 20 while the actor was 46 at the time. Since then, the couple managed to overcome the difficulties and Dane even popped the big question just a couple of months ago.
Is Dane Cook Married?
Dane Cook is not currently married, but at this point, it is just a matter of time considering that he got engaged to his lovely girlfriend just a couple of months ago.
These two started dating sometime in 2017 and after five years of being together, Dave popped the big question.
The popular actor is 50 years old while his much younger girlfriend is just 24, but this doesn't seem to bother them.
To make things even more casual, Dane often jokes about the age difference between him and his girl.
"I often ask myself where she was all my life and then I think, well she wasn't alive for the first 26 years," Dane said jokingly in an interview.
Dane asked Kelsi to marry him on July 13, 2022, at York Beach. This beach means something very special to the couple as Dane revealed shortly after the proposal.
The lovely couple met at Dane's house on one of his game nights. Dane said that they were friends for a while at first, but very soon sparks started to appear and they fell in love.
Who is Kelsi Taylor?
Kelsi Taylor is an American singer and fitness instructor born on October 26, 1998, in Nevada. Dane's soon-to-be better half was born in a small town in Nevada, but when she was around 12, she decided to move to California in order to pursue a career in music.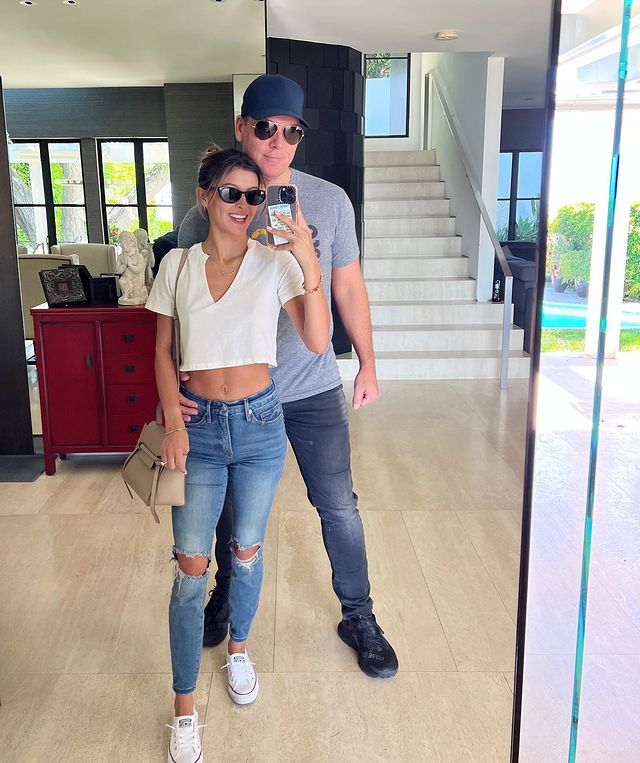 After she graduated from high school at the age of just 16, Kelsi decided to enrol in college. Her college endeavour lasted only briefly as she dropped out after taking just a few classes.
Kelsi dropped out of college because she wanted to pursue a career in music. At first, she travelled around the US as a background vocalist for some of the biggest names in the music industry, such as Demi Lovato and Little Big Town.
If you want to hear her sing, hoop to her YouTube account, there you can find various videos of her covering popular hits.
Kelsi is a songwriter as well and in 2018 she released a music video for her original song "Hours." Dane Cook was a part of this project as well and he directed and produced the music video.
Apart from singing, she is also a certified fitness instructor in addition to being a certified nutritionist as well.
Kelsi Taylor and her soon-to-be hubby, Dane Cook, live together, but they are not alone. These two love birds are proud parents to two adorable dogs, Ripley and Chopper.