Noah Schnapp and Bobby Brown went from being strangers to co-acting in Stranger Things, and their bond has grown to the extent they are real-life friends.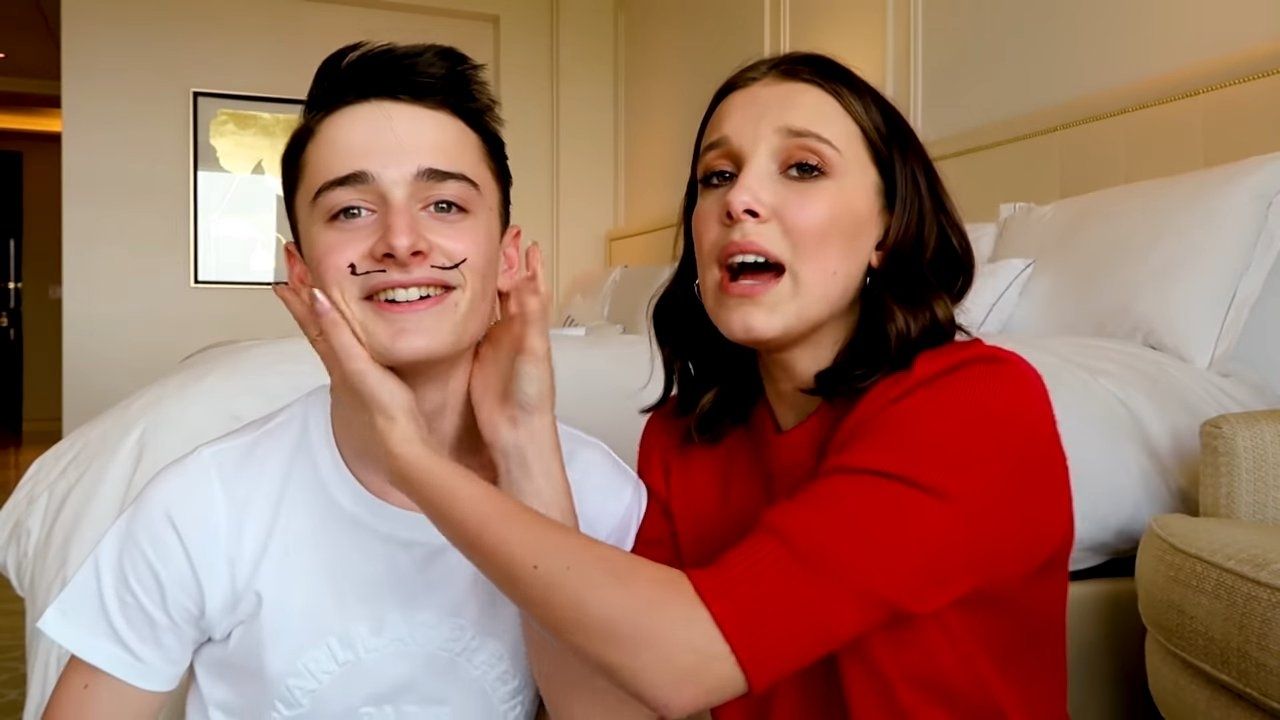 Even though in the first three seasons, the two were not as close, their onscreen interaction led to their bond behind the scenes.
Whether they attend red carpet events, film social media challenges, or dance together at award show afterparties, the two always have fun.
They have also spent a significant part of their childhood together.
When Bobby auditioned in Stranger Things, she was 11, while Schnapp was nine at the time.
Friendship Timeline
Let's look at their friendship timeline between their sweet photographs and funny videos.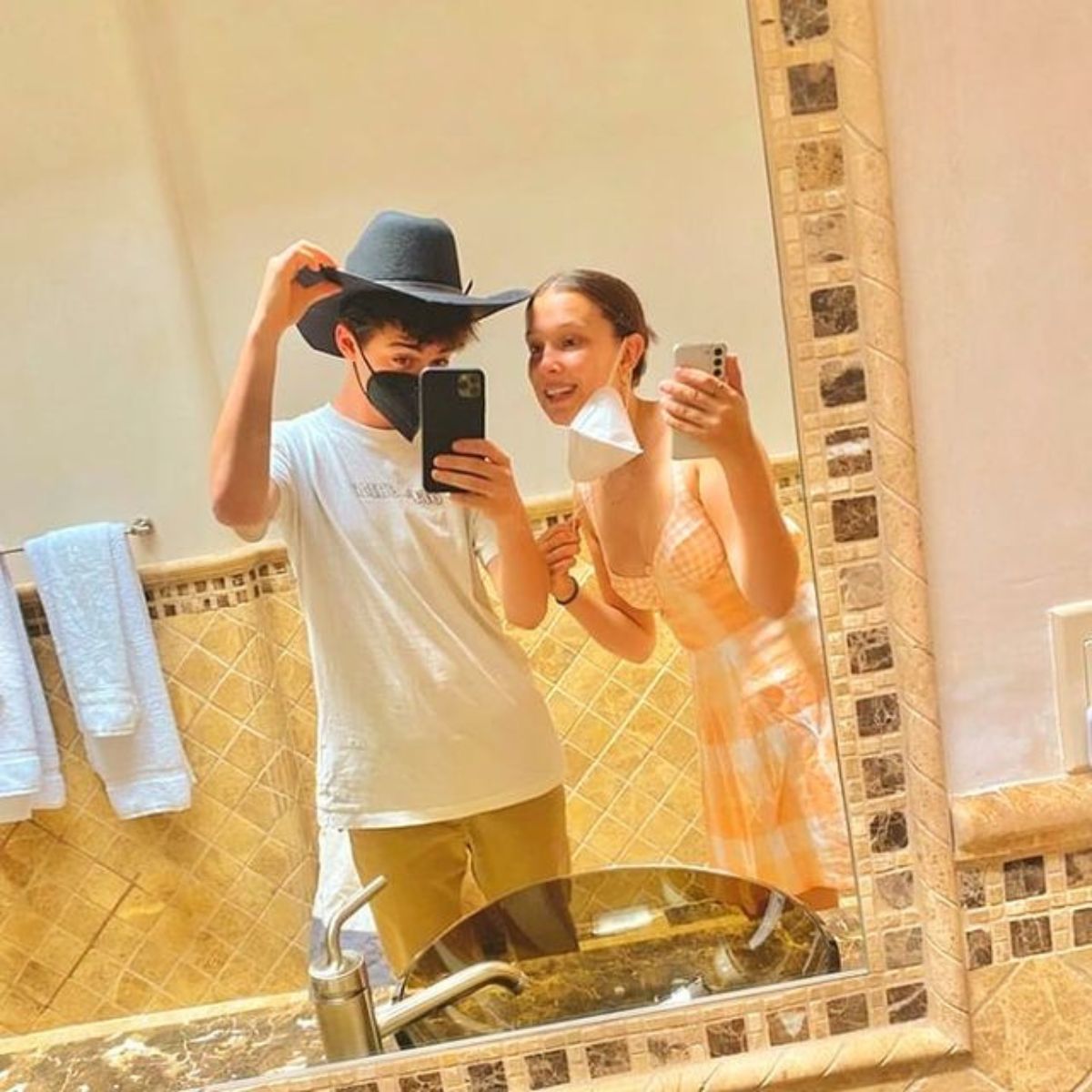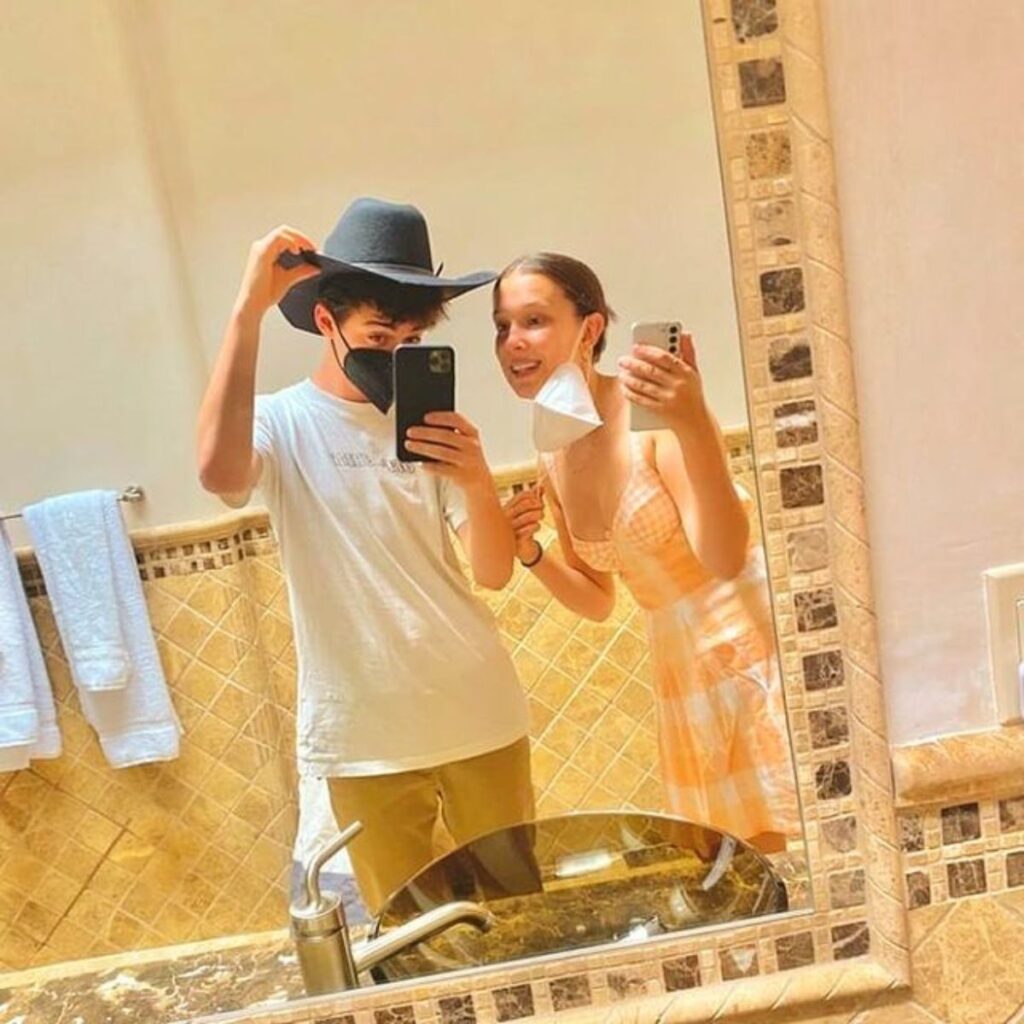 2015 December Millie Bobby Brown and Noah Schnapp Started Acting Together
It was their first time participating in Stranger Things' filming.
Even though the series started filming in September, the actor showed his first-day filming by posting a photo on Instagram in December.
He stood next to Schnapp while the rest of the cast, Caleb McLaughlin, Gaten Matarazzo, and Finn Wolfhard, were also included in the selfie.
The caption read, "Day one here we go."
July 2016 Millie Bobby Brown and Noah Schnapp Made Their First Red Carpet Appearance Together
They appeared on the red carpet for the first time.
The two walked on the red carpet together and posed alongside their colleagues.
RECOMMENDED

Stranger Things: The Best Season According to Reddit (Ranked)
In January 2017 Millie and Schnapp attended the BAFTA Tea Party
Before the BAFTA Awards, the two attended the annual tea party in Beverly Hills.
It was their first time at the star-studded event, and they made sure they took a selfie with Justin Timberlake.
Millie Bobby Brown and Noah Schnapp attended the Golden Globes afterparty.
The pair attended the 2017 Golden Globes afterparty and took a few photographs.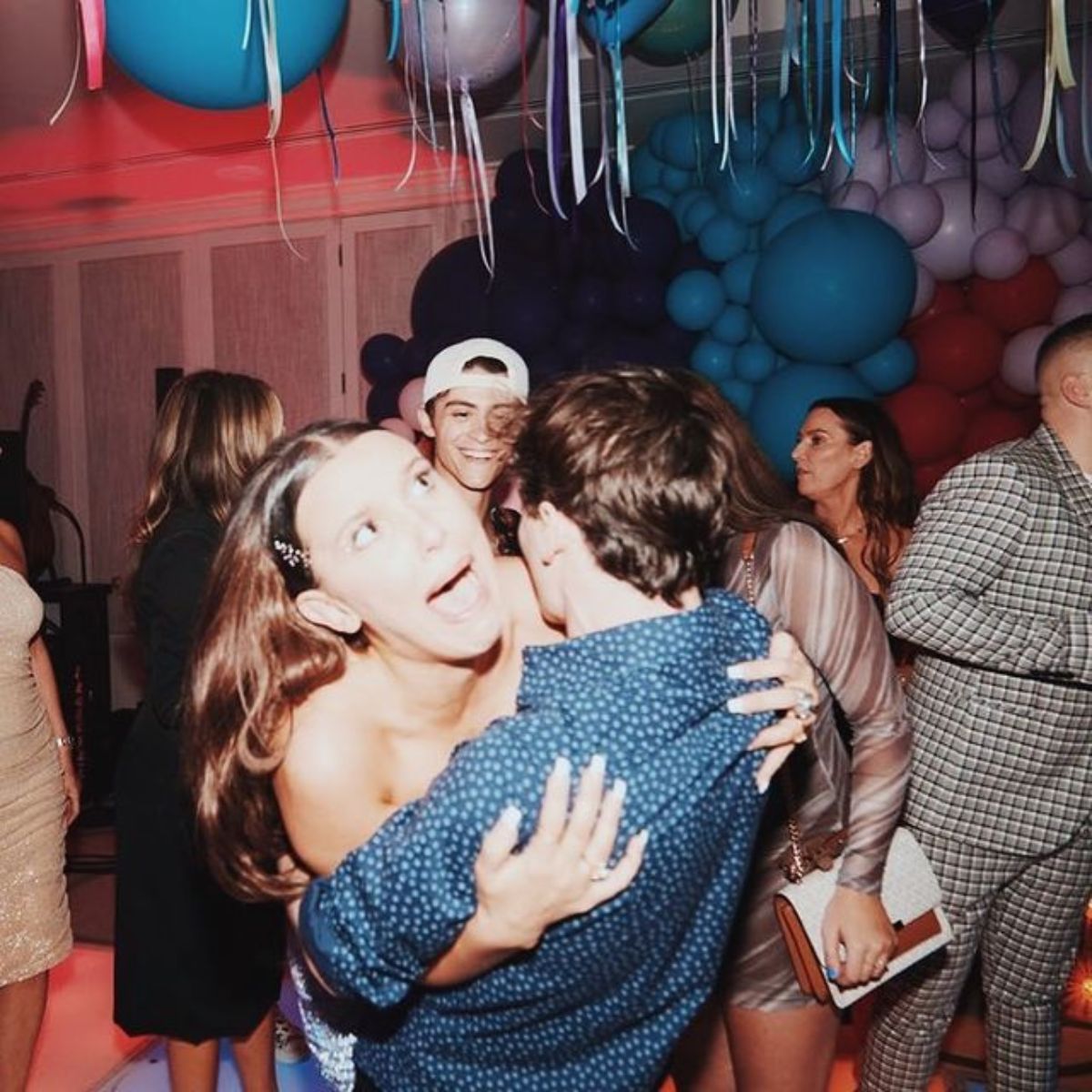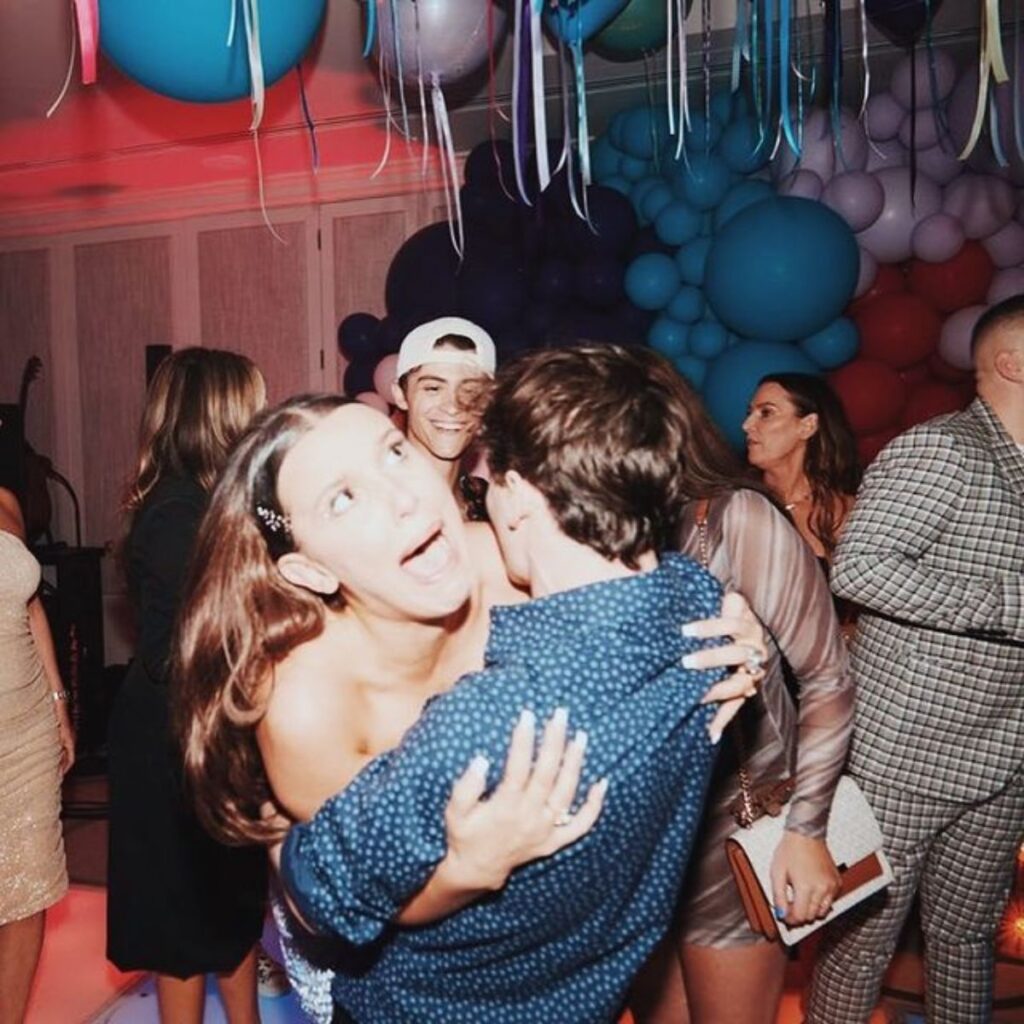 They were thrilled when they won an award at the SAG Awards on January 29.
After David Harbour made his speech, the superstars hugged each other backstage as they celebrated their win.
After a successful SAG Awards ceremony, the cast went to the afterparty, and Schnapp and Brown enjoyed themselves as they took pictures.
June 2017
They hugged each other on the red carpet as they attended the Stranger Things FYC event held in Beverly Hills.
May 2017
They arrived at the Netflix FYSee red carpet event holding each other's hands.
In July 2018 Millie Bobby Brown and Noah Schnapp Danced to Drake's In My Feeling
Sometimes the cast is forced to film until late in the night, but the good thing is they always have fun doing it.
The actor uploaded a picture of him and Brown dancing to Drake's In My Feeling, and the caption read, "night shoots."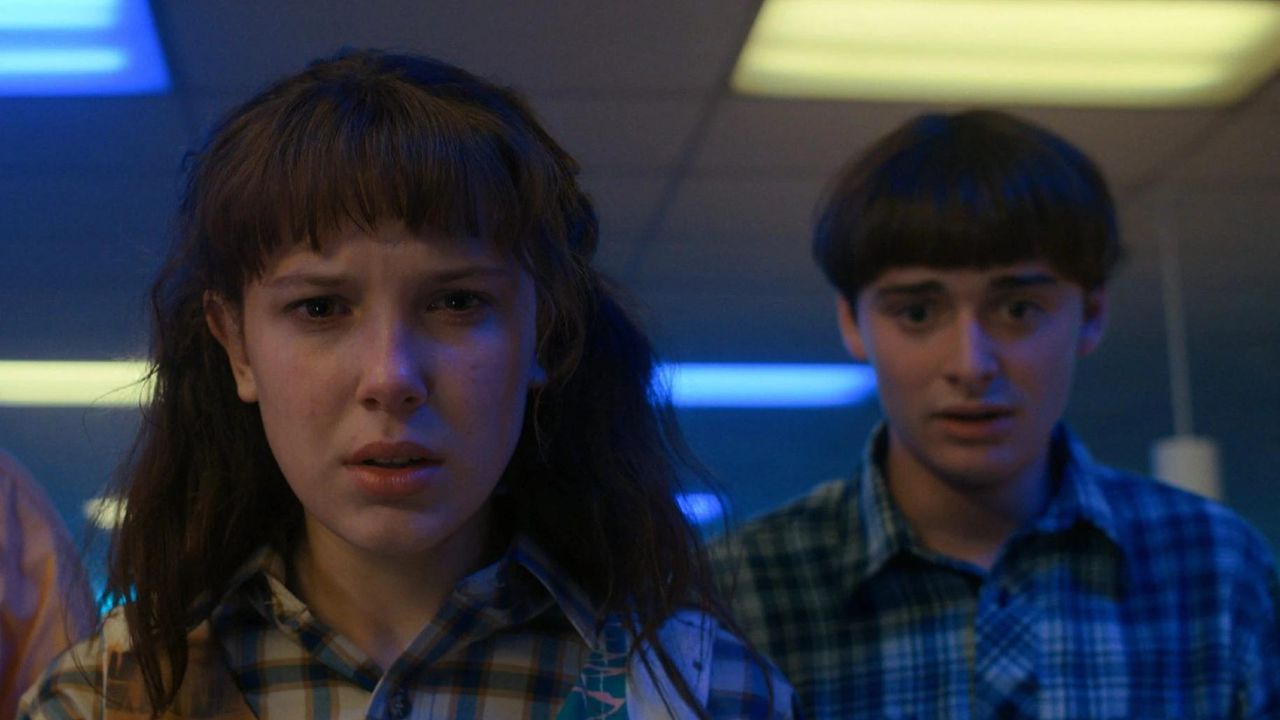 September 2018
After the 70th Annual Emmy Awards, the two were all smiles as they embraced each other for a photograph at the afterparty.
October 2018
One cannot deny that Brown's character Eleven has been popular, especially during Halloween.
This was evident when Schnapp dressed up as the telepathic, nose-bleeding character.
The actress posted a picture on Instagram alongside Matarazzo, Wolfhard, McLaughlin, Schnapp, and Sadie Sink on Halloween.
June 2019
The two posed for a picture during the premiere of Stranger Things season three.
August 2019
In an interview with Wired, the pair tested their friendship when they filmed themselves answering various questions while tallying who knew the other best.
January 2020 Millie Bobby Brown and Noah Schnapp Pranked One of the Crew Members
They also pull pranks while filming.
They came together to prank one of their colleagues who were about to tie the know, and Schnapp called it the proudest prank during an interview on the SAG Awards red carpet.
They told her the wedding was canceled, and she cried.
Schnapp revealed they called her, pretending to be the wedding manager, and shared the news as they watched her reactions from a close distance.
READ MORE

Is Millie Bobby Brown fully deaf?
October 2021 Millie Bobby Brown Pranked Noah Schnapp
Brown also pranked Schnapp while they were filming Stranger Things season four.
Schnapp revealed Millie bought 2000 water balloons and called him to give him a goodbye hug.
He went to get the hug when he realized she had other intentions.
She and other crew members appeared behind the trailers and chucked the balloons at him.
February 2022 Noah Schnapp Wished Millie Bobby Brown a Happy Birthday
Schnapp wished her co-star a happy birthday as she turned 18.
He posted a birthday tribute on Instagram with a picture of them embracing each other.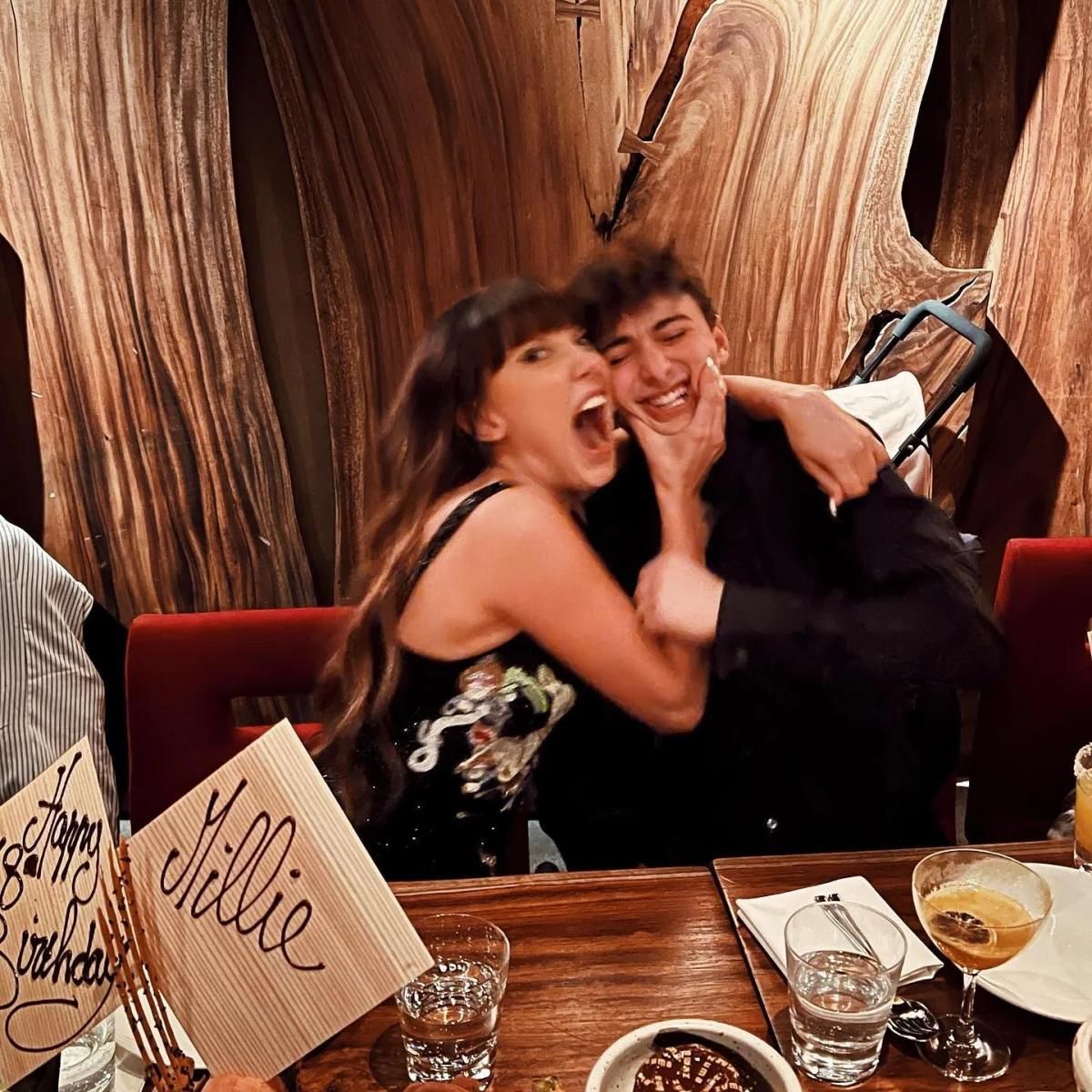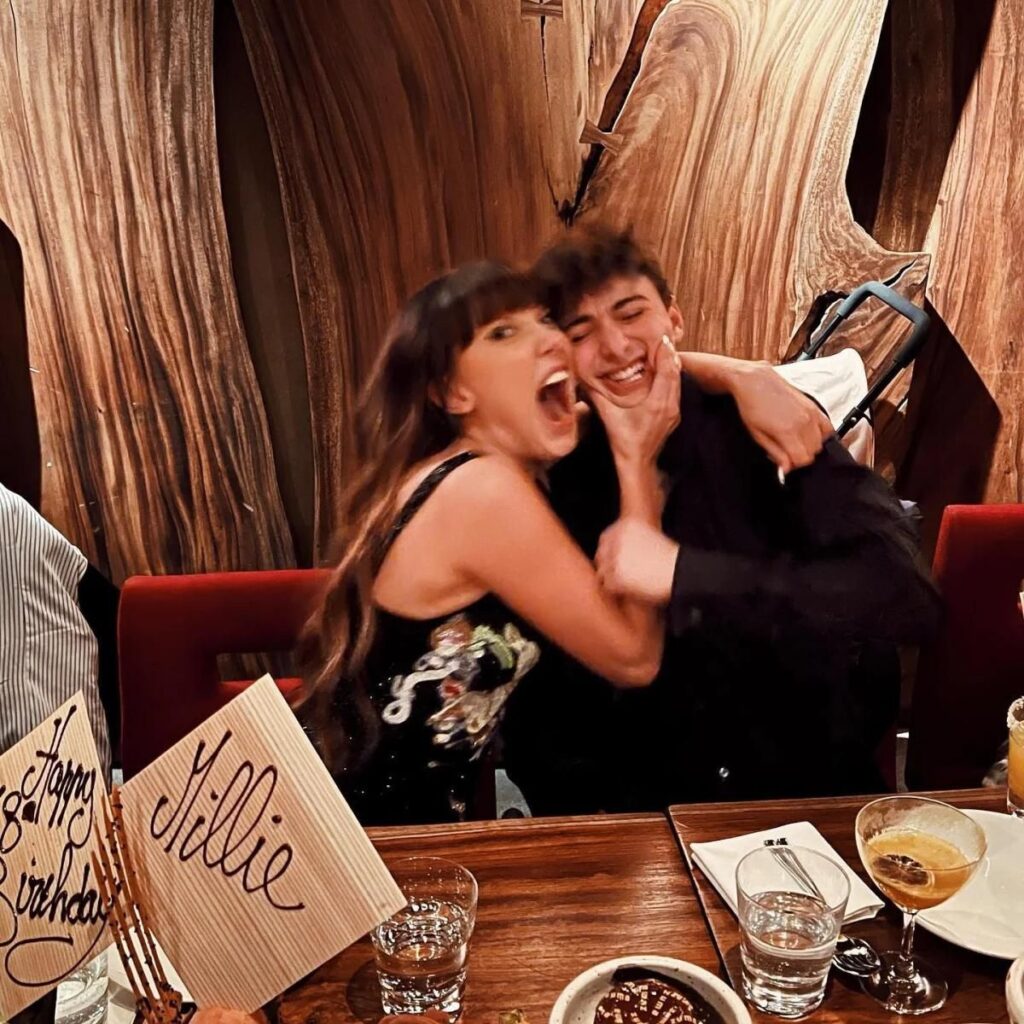 The caption read, "Happy 18 to this crazy girl…thanks @strangerthingstv for bringing this crazy duo together🤞🏼"
He also posted various pictures of her birthday party.
March 2022 Noah Schnapp Revealed They Got Emotional on Realizing the Series Was Ending
Schnapp talked about Stranger Things in an interview on Tonight Show.
He revealed how the cast got emotional when they realized that season five was the last.
June 2022 Millie Bobby Brown and Noah Schnapp Swore to Marry Each Other
The two revealed they swore to get married to one another if they reached 40 and were still single.
Brown joked their marriage would be platonic since she would not want to have Schnapp's children since they would be hectic to deal with.
The two also appeared in the Hot Ones Interview.
On June 22, they could not hide their laughter when shooting the promo for Stranger Things 4, Volume 2.
He posted the behind-the-scenes occurrences on TikTok.