Mara Wilson is a former child actress born on July 24, 1987, in Burbank, Los Angeles. She is an American writer and a former actress, most famous for her role as Matilda Wormwood in Matilda.
You probably understand that most celebrities are often part of long lineages of impressive people. Therefore, it is not a surprise that some of the biggest celebrities may relate to equally famous relatives.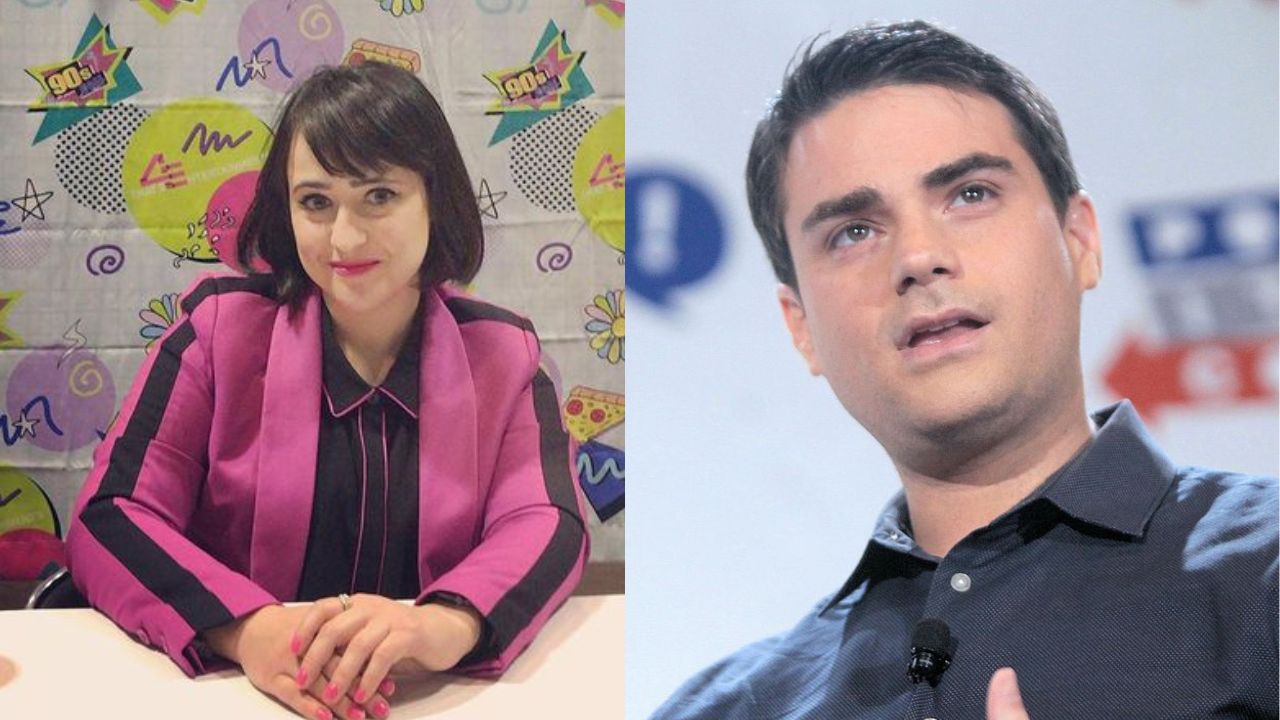 Is Mara Wilson is related to the political commentator Ben Shapiro. Here's what we know!
About Mara Wilson
Wilson was born in California to Mike Wilson, a television broadcast engineer and a homemaker, the late Suzie Shapiro. Her father is part of Irish descent, while her mother was Jewish.
Wilson is known for playing Natalie Hillard in Mrs. Doubtfire (1993), Susan Walker in Miracle (1994), and Matilda Wormwood in Matilda (1996). She later retired from film acting and focused on writing.
About Ben Shapiro
Ben Shapiro is a political commentator and a media host born on January 15, 1984. At only 19, he became the youngest nationally syndicated columnist in the United States.
Shapiro writes columns for Newsweek, Ami Magazine, and Creators Syndicate. He also serves as an editor emeritus for his show, The Daily Wire, and hosts The Ben Shapiro Show, a daily podcast, and live radio show.
Related:
Is Mara Wilson related to Ben Shapiro?
Yes. Mara Wilson and Ben Shapiro are maternal cousins. Wilson and Shapiro have a famously frosty relationship due to their opposing political opinions.
In May 2019, Mara made a thinly veiled dig at Shapiro on Twitter, saying, " Growing up is great because you choose which relatives you want to spend time with and which ones to cut out of your life without any regret."
Where is Mara Wilson after Retiring?
Wilson retired from film acting in 2000 after a string of successful films. She decided to engage in full-time writing, her first play being "Sheeple." The play was produced for the New York International Fringe Festival in 2013.
Besides, she has written a memoir called "Where Am I Now": True Stories of Girlhood and Accidental Fame in 2016 about being a child actor and her experiences in the industry.
Mara has a recurring role in "Welcome to the Night Vale," a popular podcast where she plays the role of "The faceless old woman who secretly lives in your home."
Wilson's Net Worth
As of 2022, Wilson's net worth is around $500,000. She has accumulated her net worth from acting and writing gigs.
Currently, Mara is a writer on various TV shows, which is her primary income stream.
Mara Wilson's Article On Britney Spears
Wilson published an article in the New York Times on February 22 last year, reflecting on her childhood and about Britney's ongoing conservatorship.
She explains that despite being from different backgrounds with Britney, she relates with her on the same level.
Though Wilson never played any controversial roles and retired as a child actor, she was still sexualized, making her the center of attention when she didn't want to be in the spotlight.
Besides, Wilson is thankful to her parents, who made sure she never followed the "dark path" which many child actors succumbed to,