Steven Seagal is known for his movies like Under Siege, Out for a Kill, Attack Force, Into the Sun, Submerged, Black Dawn, Urban Justice, Kill Switch, Driven to Kill, and Code of Honor. Additionally, he has managed to make more than 30 movies in 20 years.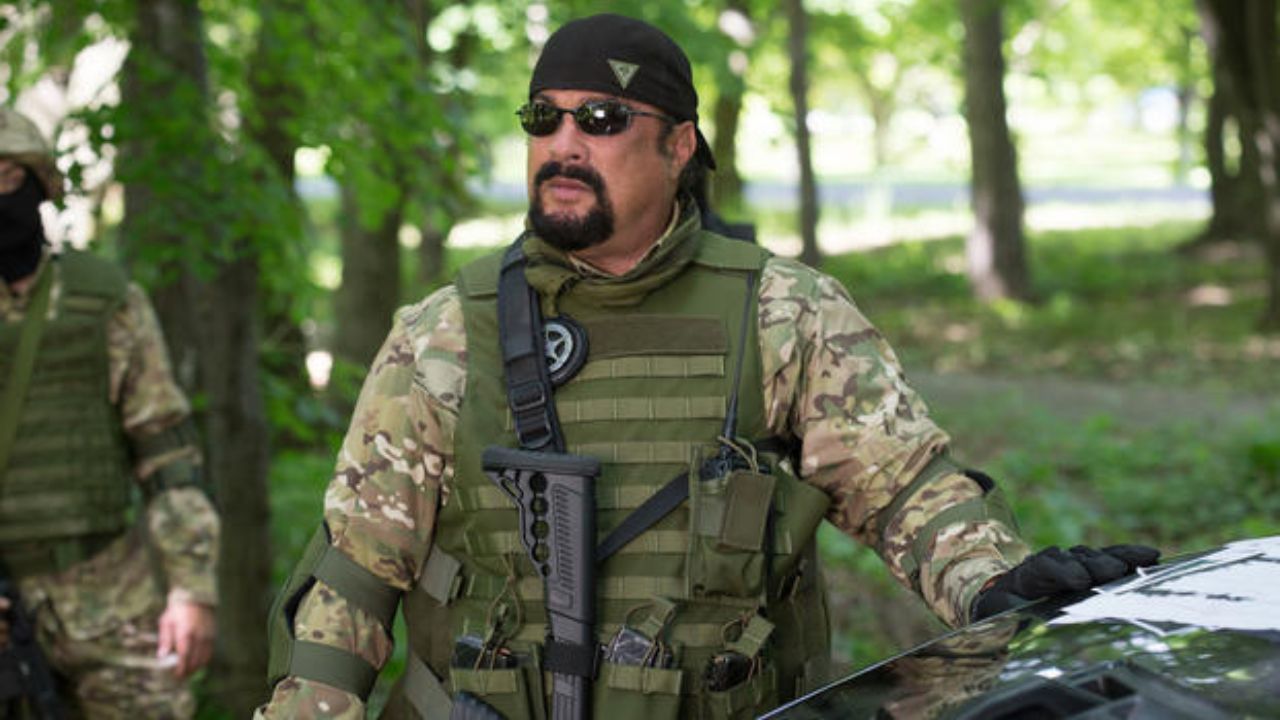 Having become popular in the 80s, Steven Seagal was a martial arts expert cast in action movies as the guy who was the token 'stone-faced martial arts expert with a ponytail.'
After shooting Under Siege, he shot The Foreigner, which received terrible ratings. 
But his on-screen stories only add to the outlandishness of his off-screen life. Along with the chaos surrounding his professional life, he has also been featured in controversies with Sean Connery and Vladimir Putin.
This is not limited by his sheer bravado of going against the FBI. 
If you keep up with Steven Seagal, you know that his life isn't without adventure. He has done everything you could think of.
He is friends with Vladimir Putin, has a reality tv show, has a ceremonial title with the law enforcement, and has gone up against the mob and the FBI.  
While his career can be praised or destroyed by critics, Seagal's personal life needs no further explanation and proves Seagal lives a windy life.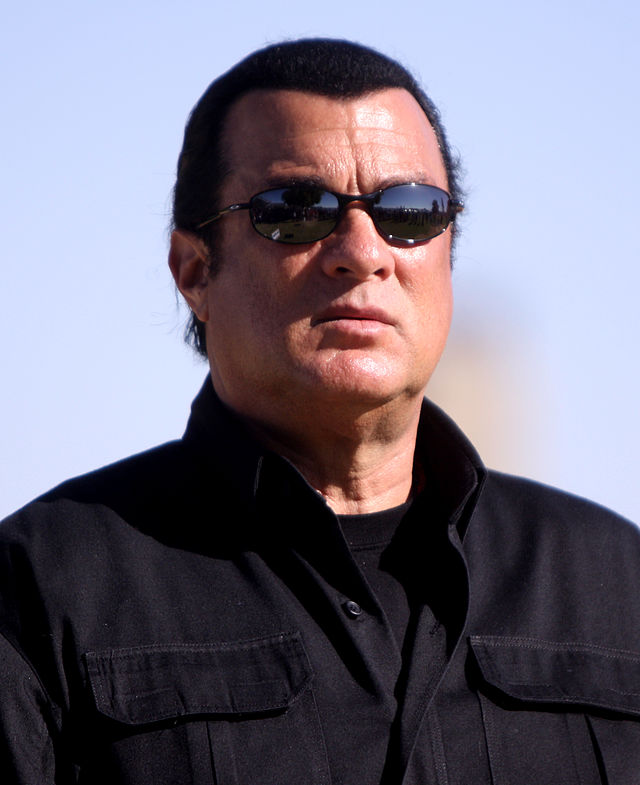 Was Steven Seagal in the Military?
Steven Seagal does not have a military service background. He never served in the army.
The confusion is often caused after watching movies like 'Hard to Kill' and 'Under Siege.' But the actor does have significant martial arts training. 
Steven Seagal was an Aikido instructor in Japan before becoming an actor. As a result, he is often confused for a veteran because of his action roles. However, there is no evidence to support the fact that Steven Seagal served in the military despite pursuing aikido in Japan.
What has happened with Steven Seagal over the years that there have been significant controversies surrounding his personality and ethnicity? A few fabrications are listed below:
His claims of the CIA owing him favors as he helped the operatives
His claims surrounding his ethnicity and calling himself Italian when being Jewish and Irish
Fighting the Yakuza with the help of American mobsters
Claiming to be 'foremost experts on swords' and telling the media that he is the authority of authentication
RECOMMENDED

Was John Cena In The Military?
Work in Law Enforcement
Steven Seagal has a history of being in law enforcement. He has been a Reserve Deputy Chief in Jefferson Parish, Louisiana.
He was also offered to be part of the force by Sheriff Harry Lee (1932–2007) after being impressed with his martial arts, unarmed combat, and marksmanship. 
Seagal responded by saying that he's certified by the Peace Officer Standards & Training (POST), evidence of which is pending. He also has a reality show covering his work in the Jefferson Parish Sheriff's Office that aired in 2009.
He believed that it is vital to show the successful functioning of a community after the disasters of Katrina. The show drew 3.6 million viewers and was ranked as the best season-opening of any original A&E series.
Jefferson Parish Sheriff Newell suspended the show after someone filed a sex trafficking case against Steven Seagal. A&E resumed the show in 2010 after the defendant dropped the lawsuit. Seagal was given deputy sheriff status in Hudspeth County, Texas, in 2011.
Films and TV Shows
'Above the Law,' Seagal's first film, was shot in 1988. It was well-received by critics and action lovers and allowed him to shoot Hard to Kill in 1989 and Under Siege in 1992. Seagal had his directorial debut in 1994 with 'On Deadly Ground.' Unfortunately, it did not do well monetarily.
His other projects were Executive Decision (1996), The Patriot (1998), Exit Wounds (2001), and Half Past Dead (2002).
Final Words
Steven Seagal has received attention for his activities outside being a movie star. There were suspicions of him working with the CIA and the Tibetan freedom fighters. He was honored with the title of Tulku from His Holiness Penor Rinpoche and is a devotee of Buddhism.
There was also an arrest issued for 'Unlawfully Touting Digital Asset Offering.' He did not reveal that he was promised $250,000 in cash and $750,000 worth of B2G tokens to promote Bitcoiin2Gen's ICO during the investigation.
Despite playing military roles in movies like 'Hard to Kill' and 'Under Siege,' he has not been a Navy Seal and does not have any military background. However, he became very keen on martial arts and was an instructor before starring in movies.
There is confusion about his military background because he's played military-inspired roles and as a CIA agent.
Various controversies surround Steven Seagal's involvement in law enforcement, and it should be pretty apparent that anything is possible when it comes to Seagal.