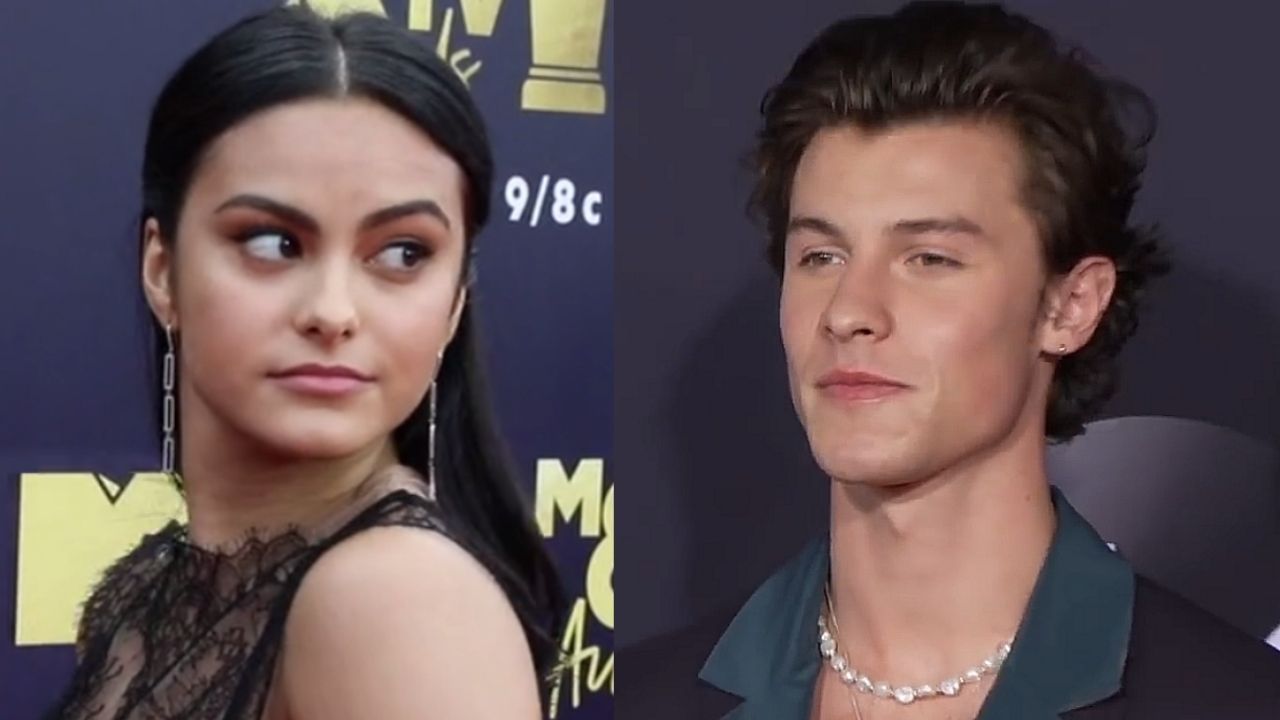 The American entertainment industry is full of actors, entertainers, and musicians. Therefore, you might find it difficult to keep track of all of the new faces in the industry. 
Even so, with actors and singers having similar last names, it gets daunting to know everyone.
One such case is with Shawn Mendes and Camila Mendes. Let us tell you right off the bat that these two personalities are not related!
Hence, making it a coincidence that both of them share the same last name.
So, if you want to know more about the singer Shawn Mendes and the actress Camila Mendes, read on!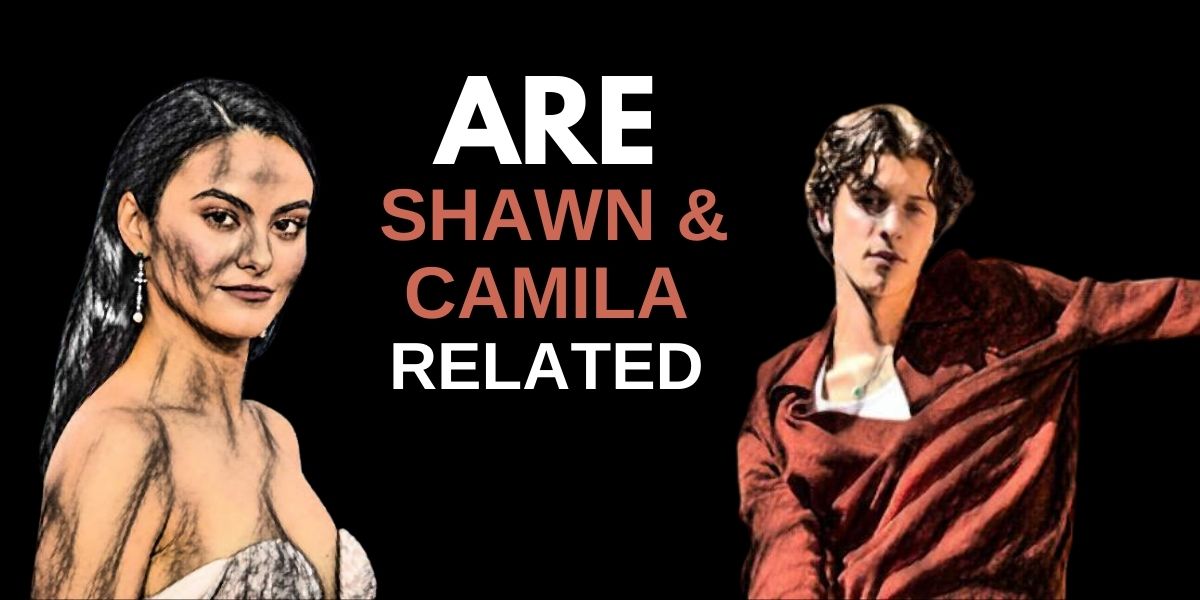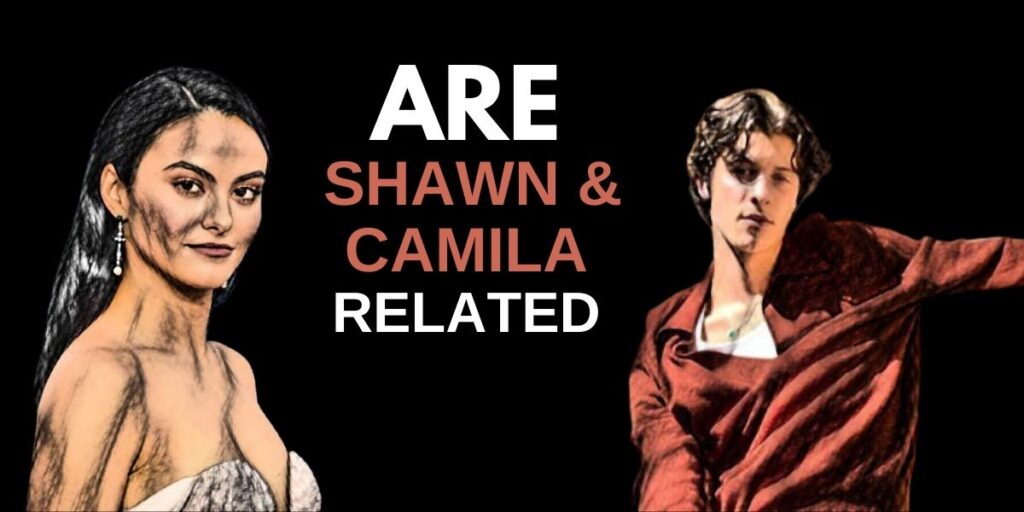 Shawn Mendes – The Singer
In 2013, Shawn Peter Raul Mendes gained popularity after posting covers on Vine. He is of Canadian nationality with Brazilian descent and was born on August 8th, 1998.
He signed his first deal with a record label in 2014. Furthermore, he released a self-titled EP as his debut and his first studio album, "Handwritten," in 2015.
He was one of the five artists ranking in the US Billboard top 200 under 18!
RECOMMENDED

Shawn Mendes Taking a Break from TikTok
However, he received global popularity for his single "Stitches," which topped several charts in the world.
Shawn Mendes specializes in pop, pop-rock, and folk-pop as his main genre.
In 2016, he put out his second album called "Illuminate," which had two hit singles that reached the top 10 in many countries.
You may have heard these songs – "There's Nothing Holdin' Me Back" and "Treat You Better." (We know you sang those while reading!)
Subsequently, he was the third-youngest singer to achieve three #1 albums. In 2019, he released "Senorita," which peaked on top of the US Billboard of Music again!
Along with being an incredible artist, he was also an ice hockey and soccer player in his high school. However, throughout his career, he has struggled with anxiety and underwent therapy to deal with it.
Shawn Mendes has a sister named Aaliyah Mendes, who had over 1 million Vine followers.
RECOMMENDED: See How Molly Ringwald Looks Today
Camila Mendes – The Actress
Camila Carraro Mendes was born on June 24th, 1994. She is an American actress of Brazilian descent and has faced many discriminations in the industry.
Camila made her debut in the CW show Riverdale as one of the main characters in 2017. Consequently, winning a Teen Choice Awards for "stealing the scene."
She also worked on films like "The New Romantic" and "The Perfect Date." In 2020, she starred in "Palm Springs," which was critically acclaimed.
Camila had just started her career four years ago, and fans already see immense potential in her acting skills.
Other than acting, she has a knack for singing as well. She worked on songs like "Mad World" and "I Feel Love" for Riverdale.
Unlike Shawn, Camila has an "older" sister named Kiara Moreno.
Relationship Between Camila Mendes and Shawn Mendes
As you can see, Shawn and Camila are not related, even if they share the same last name.
Shawn is four years younger than Camila. Moreover, the latter has a Latin-American ethnicity, whereas the former is Canadian.
To be more precise, Shawn's ancestors were Portuguese who moved to Canada. And Camila's were Brazilian living in America.
Camila has been active in Hollywood for over four years, and Shawn has been in the business for seven!
They are both talented in their entertainment genre – Shawn being a singer and Camila being an actress.
Even then, we understand why you have mixed the two of them. Not only because of their last names but also because of their "first?!"
Well, Shawn Mendes is dating the famous American singer who shares the same name as (you guessed it) Camila Mendes.
Apart from that, there is no relationship between them. This confusion arose because Shawn confirmed his girlfriend to be Camila Cabello earlier in 2021.
The fans consider them "couple goals" and have been shipping them since "Senorita" came out.
On the other hand, Camila Mendes has just recently confirmed that she is dating her co-star, Charles Melton.
Now, there you have it! Camila Mendes and Shawn Mendes are different people hailing from different backgrounds. Furthermore, working in different sectors of the industry.
Fun Fact: In 2017, fans of the Mendes-Cabello ship thought Camila Mendes's Twitter was a fan account! 
Final Words
Shawn Mendes and Camila Mendes are not related, yet they share the same name. Shawn Mendes is a singer, whereas Camila Mendes is an actress.
The former is dating Camila Cabello, who shares the same name with her.
That is why people are suspicious and speculate about Shawn and Camila's (the other one) relationship.
Well, Shawn has no distant "long-lost" cousin that can be Camila Mendes. Their ethnicity and nationality are both different!
Hence, no, they are not even remotely related.