John William Ferrell, more popularly known as Will Ferrell is a famous name in the entertainment industry.
His versatile acting skills and powerful characters have earned him a global reputation. Having a net worth of $160 million is no small feat.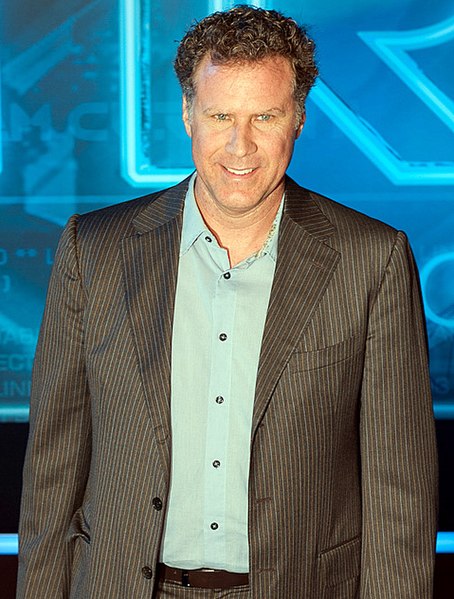 However, Ferrell made it possible because of his passion for acting and comedy.
Ferrell's iconic role in a comedy movie, Elf, and in Saturday Night Live earned him recognition among people around the world.
Besides, Elf's success has earned him great fortune in his entire acting career. He's an actual living legend.
Will Ferrell is a well-known American actor in Hollywood. He is a renowned actor, producer, and writer whose father was a musician and mother was a teacher by profession.
With a passion to act from the beginning, Ferrell has improved as an actor with each day that goes by.
In addition to being a good student, he was also a good soccer player when he was young.
Ferrell's ability to depict each character he received in the movies helped him establish himself as one of the most talented actors.
RELATED STORY

What instruments does Will Ferrell play?
Ferrell made an entry into the entertainment industry in the 90s after joining a comedy skit, Saturday Night Live.
In this show, he demanded $17,500 per episode. Ferrell earned nearly $350,000 in his final year of Saturday Night Live.
SNL turned out to be a major success during his early years of acting.
To date, he has been a member of dozens of successful commercial films and shows.
In addition, there was a big-budget film by the name of Anchorman in which he showed his diverse acting skills, and as a result of that film, he earned $7 million. This film was an absolute success for him.
Prior to signing for Anchorman, he did another movie called Elf.
Elf is one of the most distinctive movies as it is a Christmas classic in which the audience experiences the story of a human elf known as Buddy who was adopted by Santa's elves when he was younger.
In the movie, he leaves for New York to meet his birth parents.
How much did Will Ferrell get paid for Elf?
According to our estimate, Will Ferrell earned $2 million only from the first Elf.
That movie was hugely successful, as it was appreciated and grossed nearly $220.9 million on a global scale.
Will Ferrell's net worth is estimated at 160 million dollars by 2022.
Recommended: Peter Nelson Net Worth
At the peak of his career, Ferrell was one of Hollywood's top-paid actors.
Elf was released in 2003 and is still amusing the audience because of the strong storyline and fun characters.
Ferrell has demanded 20 million dollars per film throughout his acting career.
The success of Elf has caused creators to think about its follow-up. But surprisingly, Ferrell refused the offer of 29 million dollars to portray the role of Buddy in Elf 2.
He said it was a large sum of money, but I never want to wear those tights again.
Ferrell is undoubtedly the most all-rounded actor of all time. His passion for the theater and especially for comic films has earned him financial success and fame.
Being one of the top paid actors in Hollywood is something great and fascinating.
Elf's worldwide success has had an enormous and positive impact on Ferrell's revenues. He's supposed to get a lot of money for the movies. But the overall success of the Christmas classic, Elf, turned out to be very profitable for him in terms of money.
Making $20 million a movie is something amazing, but that huge amount justifies completely if you're a versatile and dedicated artist.
Every role and character played by Ferrell in his films was admirable. Being a passionate artist who is dedicated to his work has made him a worldwide star.
RECOMMENDED:

How Much Does Chevy Chase Make in Royalties for Christmas Vacation?
The success of his numerous films attracted the attention of a large audience. Moreover, the story of the human elf, Buddy, made the audience eminently sensitive and the success of this film encouraged fans to demand Elf 2.
The character of Buddy, which was played by Ferrell required considerable effort and devotion. And undoubtedly he fulfilled all these requirements of the character by presenting it so well.
Apart from earning a huge amount of money from the movies, Ferrell believes in doing charity and using this earned money to help those in need.
In addition to that, he leads a very luxurious life with his family in an expensive home in Los Angeles, which depicts that he has gained success by consistently doing hard work in his desired field. You can get everything that you want, all you need is consistency, hard work, and patience.