You might be a huge fan of the iconic holiday comedy "Christmas Vacation", but did you know that the actors still continue making money from this project through royalties?
It seems that this Christmas movie is a present that just keeps on giving.
Of course, not all of the actors from the movie receive the same amount. Today, we are going to check out how much Chevy Chase, one of the lead actors from the movie, makes in royalties.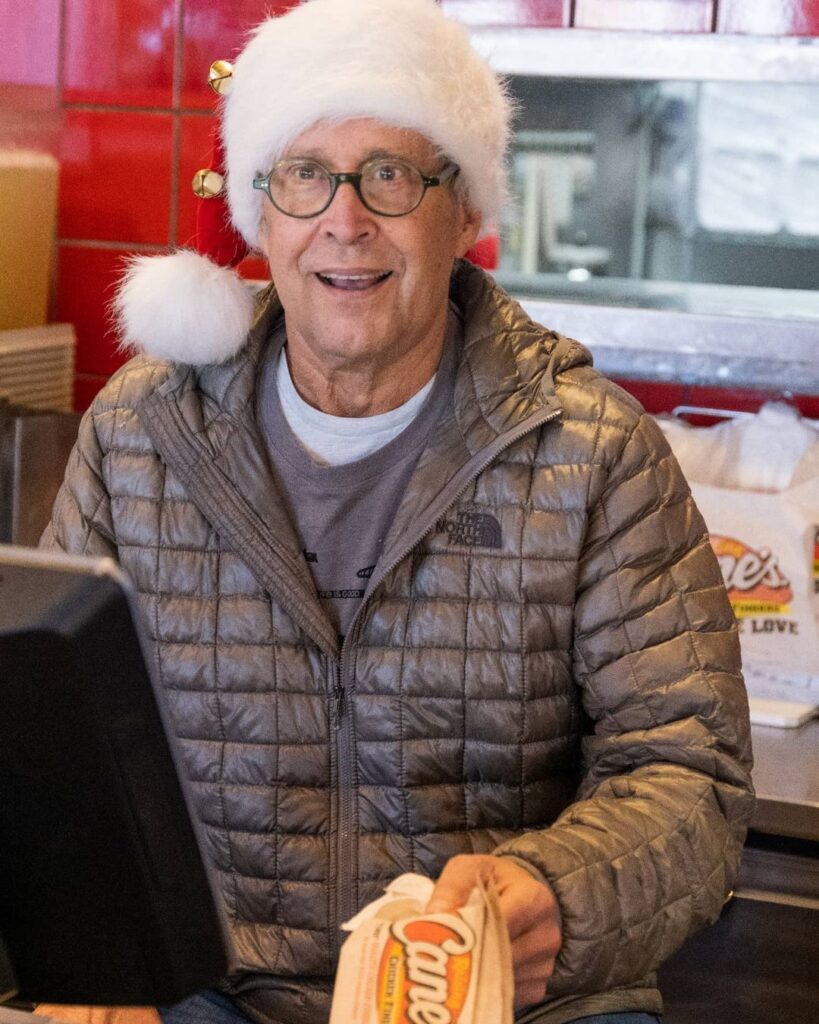 Cornelius Crane "Chevy" Chase was is an American comedian, writer, and television and film actor, born into a family of experienced entertainment industry professionals.
Before he joined the National Lampoon as a comic, Chase did a variety of side jobs to make ends meet.
In the first season of "Saturday Night Live", he was one of the main cast members, and his Weekend Update segment rapidly became a mainstay of the show. Chase is also recognized for his appearances in hit comedies such as "Caddyshack", "Fletch", and "Three Amigos!", as well as his depiction of Clark Griswold in four National Lampoon's Vacation films.
He has hosted the Academy Awards twice and he even had his own late-night talk show "The Chevy Chase Show".
Chevy married his first wife Suzanne in 1973, but the couple eventually separated. He married Jacqueline Carlin three years later, but unfortunately, this marriage ended in divorce too.
As a performer and writer, he had won three Primetime Emmy Awards and was nominated eight times in total.
Chevy's first movie debut came in 1978 in the hit comedy "Foul Play" for which he got nominated for two Golden Globe awards.
When asked what his favorite role was, he answered it was playing Irwin Fletcher in "Fletch" and "Fletch Lives". 
How much money does Christmas Vacation make?
According to Mental Floss, the directors and producers of "Christmas Vacation" had a hefty budget to work with. A mind-blowing $27 million to be exact.
Of course, considering how popular the movie became, it easily surpassed this amount in a quick fashion. After checking out numerous sources, we can see that "Christmas Vacation" is currently one of the top 15 highest-grossing Christmas movies of all time. 
When it was released, the movie grossed around $70 million in only a couple of weeks' time. 
RECOMMENDED:

How much does Will Ferrell make from Elf?
How much does Chevy Chase make on Christmas Vacation royalties?
In 1989, Chevy made around $6 million for starring in "Christmas Vacation", which would be around $12 million in today's money.
While there is still no official information regarding the exact amount Chevy Chase makes from "Christmas Vacation" royalties, we can assume that it's around a few hundred thousand a year.
This holiday movie continues to be one of the most watched movies on holidays on TVs across America, alongside "Home Alone".
Even though he is no longer active in the acting industry and is enjoying his well-deserved retirement, Chevy Chase still continues to make several annual salaries due to this movies' royalties alone.