Although love triangles are not that uncommon in the Hollywood world, this one has drawn a lot of attention due to the sparks between these three.
It's time to address the rumors about the making of Olivia Rodrigo's "Driver's license".
The top-chart songwriter and singer Olivia Rodrigo has stolen our hearts with her debut album "Sour".
The 18-year-old singer released "Sour" in May 2021, however, she aired her lead single called "Driver's license" in January.
The song got millions of views and replays on social media platforms in a matter of weeks, but what's drawn fans' attention is actually the lyrics of this hit.
RELATED STORY

Olivia Rodrigo Dating History & Boyfriend List
What happened between Olivia Rodrigo and Joshua Bassett?
Joshua Bassett was Olivia's co-star in the Disney show called "High School Musical: The Musical – The Series".
Olivia Rodrigo and Joshua Bassett met at the set and the two immediately hit it off as close friends.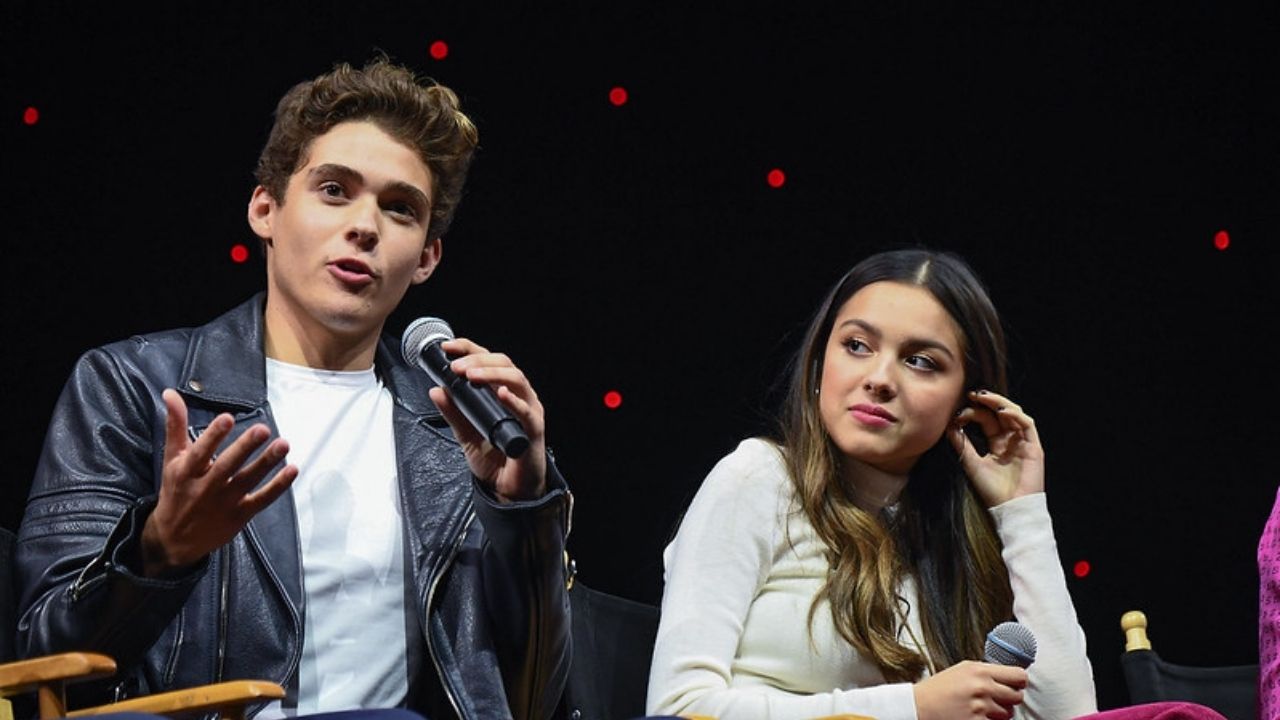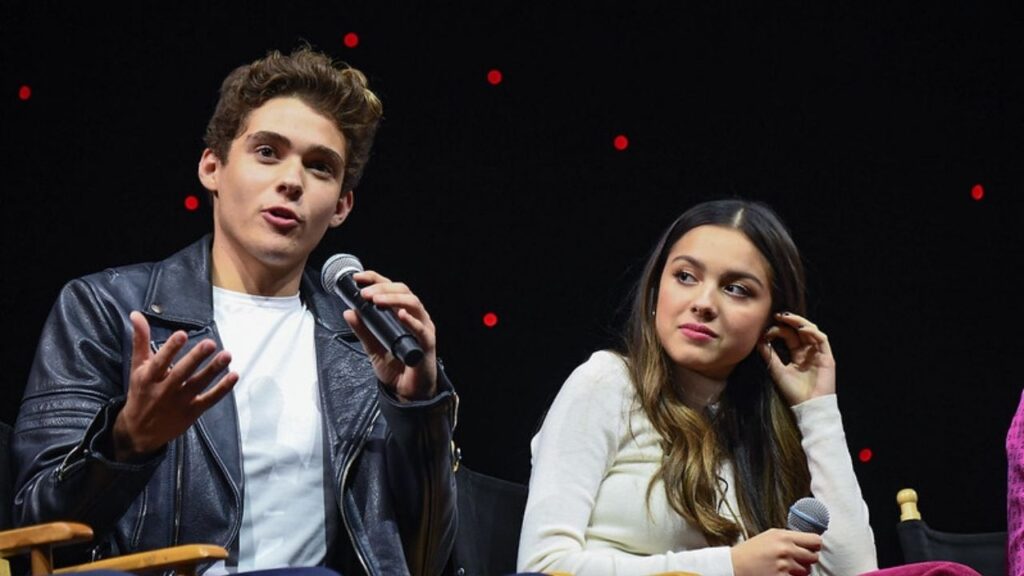 Because of the energy that they projected when together, there were speculations of the two being in a romantic relationship.
Neither of the stars has addressed these rumors, so we shall never know!
However, around the same time in June 2020, Joshua Bassett was seen at a couple of events with singer Sabrina Carpenter.
This gave Olivia's fans an illusion that there might be a love triangle going on.
Sparks in "Driver's license"
The part that especially triggered Olivia's fans is the lyric that says "you're probably with that blonde girl who always made me doubt; she's so much older than me".
Remember that girl we mentioned Bassett was seen with, Sabrina Carpenter?
Well, guess what – she's blonde (and three years older than Olivia).
Of course, fans immediately picked up this hint from Rodrigo's lyrics, even though Olivia has never confirmed this is actually about Sabrina.
When Billboard asked about the inspiration for the "Driver's license", Rodrigo said she understands why they are so curious to know who the song is about.
She adds that the song should resonate with the fans because of how emotional it is and nothing else.
The drama continues..
That could've been the end, but there are more details to this love drama.
Six months before "Driver's license" was released, singer Joshua Bassett released his song called "Anyone else" in July 2020.
In an interview for Euphoria Magazine, Bassett confessed that this song is about the moment when you realize you're in love with your best friend, but they're already with someone.
Although Bassett hasn't mentioned the song was specifically about Olivia, Olivia wrote in her "Driver's license": guess you didn't mean what you wrote in that song about me.
Sabrina Carpenter has also released her own song called "Skin" in January 2021, just a week after the release of "Driver's license".
Carpenter's song seems to drop some hints about Olivia: "I'm not asking you to let it go / You been tellin' your side / So I'll be tellin' mine".
Another line from "Skin" says "maybe 'blonde' was the only rhyme".
However, Sabrina Carpenter confirmed that she is not calling Olivia out with her song "Skin".
Olivia Rodrigo drops hints again
A couple of months after the release of "Driver's license", Olivia dropped another hit called "Deja Vu".
The lyrics of this song have another hidden clue for the fans to figure out.
Olivia mentions a special jacket in her lyrics: you're tradin' jackets like we used to do.
The lyric is about Bassett's jacket which Olivia is wearing in the video for "Driver's license".
Fans remember seeing Basset wearing the exact same jacket all throughout the High School Musical series, so the fans have made a conclusion that this is actually his jacket.
However, since all three singers have not come forward about this rumor, we can just hope they actually tell us what's going on soon!
Read all about Olivia's current relationship here: