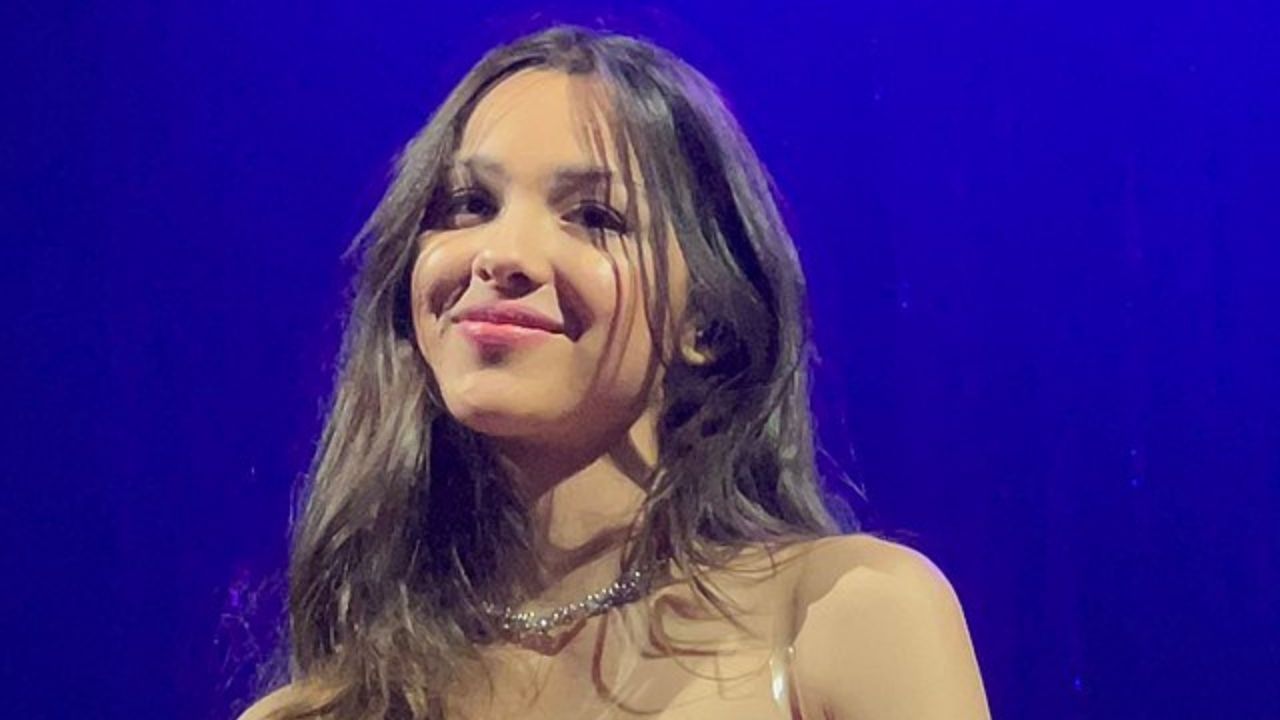 When it comes to her relationships, Olivia Rodrigo provides glimpses using her music.
The star was first propelled to stardom during her time at Bizaardvark on Disney Channel.
She is currently famous for her performance in High School Musical: The Musical: The Series and her top-notch music-writing talent.
Since releasing her debut song, Drivers License, in 2021, she shot into the limelight with people looking for information on her love life.
She did provide hints using a song about a past relationship with Joshua Bassett, her costar. Still, before him and the drama that ensued, taking over the online space, she was romantically linked to other celebrities through the years.
READ: "Drivers license" by Olivia Rodrigo – Behind the Scenes
Before falling in love with Joshua, which neither of them confirmed, Rodrigo was in a relationship with another star, Ethan Wacker. It is not clear what made them break up, but they are still good friends.
Her first serious relationship was with actor Ethan Wacker. They worked together on Disney Channel's series Bizaardvark. Ethan acted as Bernie Schotz, whereas Rodrigo was Paige Olvera.
They officially started a relationship in 2018, but fans had to wait for six months, after which they made it public on Instagram.
Ethan wrote, "Happy six months! You are the greatest." He uploaded a photo of them together. They would continue dating until mid-2019, when the people noticed the deleted uploads on each other's Instagram pages.
When Ethan posted that he received a letter to join the Vanderbilt University in 2020, Rodrigo congratulated him by posting on her Instagram stories, "Ahhhh, I'm so proud! He's the best!" After releasing the Driver's License, Ethan was forced to deny rumors that the song talked about their relationship. He posted on TikTok, "Nope, I treated her well."
Her Supposed Relationship with Joshua Bassett
Rodrigo's next supposed relationship was with Joshua Bassett, and it stirred the pop culture. The pair, who act in Disney+'s High School Musical: The Musical: The Series as Nini and Ricky, were involved in a love triangle that included Disney's favorite, Sabrina Carpenter.
The song Driver's License made many try to connect her lyrics to her interactions with Sabrina and Joshua. Sabrina and Joshua would add more juice to the drama by releasing various songs with sad lyrics that people believed centered on the drama between them. They never confirmed this, and Joshua and Rodrigo have never confirmed their relationship.
During an interview in 2021, Joshua addressed the supposed drama. He confessed that "the hardest thing is biting my tongue, in a lot of ways, but the reality is it's kind of like a lost cause trying to talk about any of that stuff, and I refuse to feed into any of the bullshit, so I just don't. [Everyone] is asking me about Sabrina and Olivia. Why don't we focus on these women for who they are? Let's focus on the art that they're making and how great they are instead of their relationship to a boy." He later revealed that he was a member of the LGBTQA+ community and said, "Even if there are consequences, I would much rather deal with consequences and live my truth than living in fear."
Her Relationship with Adam Faze
Her most recent relationship was with director and producer Adam Faze. The two were first seen together getting comfortable at the Space Jam 2 premiere in Six Flags Magic Mountain in 2021.
It was stated that Olivia came with Adam as her plus one and referred to him as "boyfriend." In 2021, they were spotted packing out in L.A. The two are no longer a couple. Their separation was reported by various outlets in 2022.
A source revealed that "they've been over for a bit now." Adam Faze and Olivia Rodrigo have not yet openly discussed their short relationship. 
Olivia Rodrigo Current Boyfriend is Zack Bia
Olivia has been spotted cuddling with Zack Bia leaving a restaurant in NYC on Monday, April 25, 2022.
They were rumored dating in February when Bia invited her to a Super Bowl party.
Zack Bia previously dated Madison Beer. Here you can read more details on Olivia Rodrigo and Zack Bia's relationship.