In 2017, very few people outside Britain would have said they knew Jonathan Bailey and the movies he has acted in.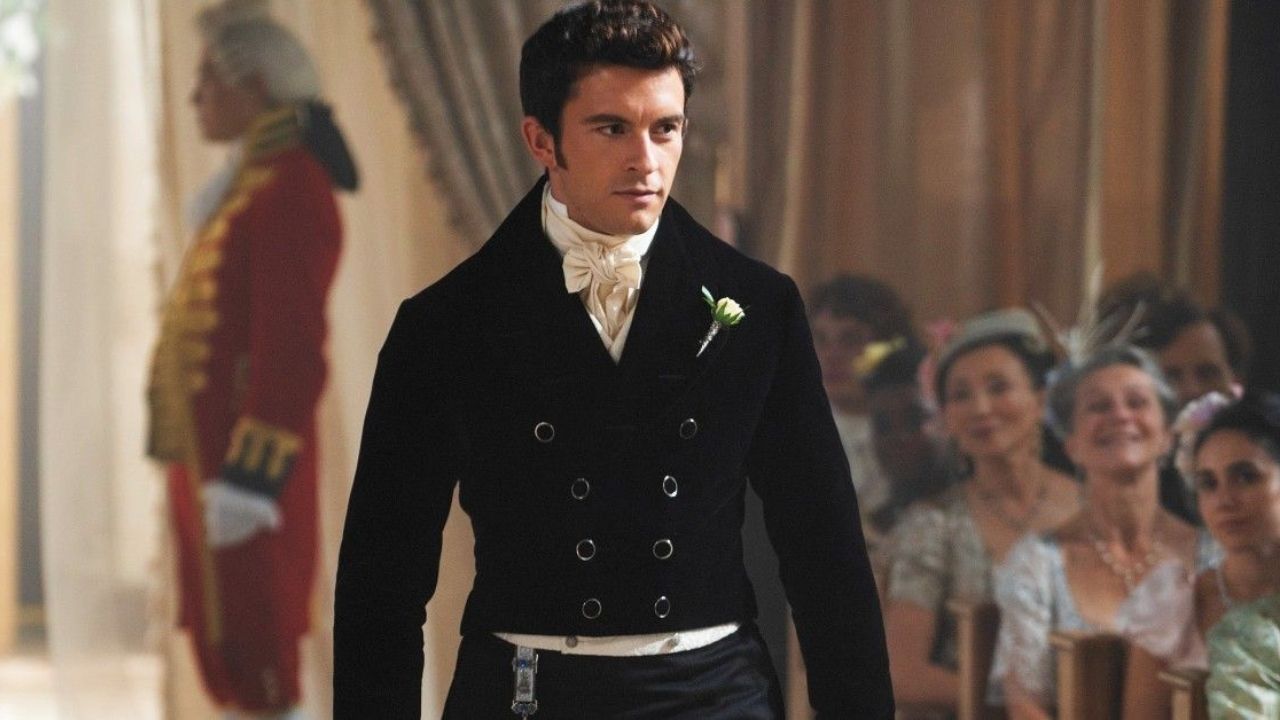 MORE: Jonathan Bailey Is Returning Back To Bridgerton Season 3
Bailey was born in South Oxfordshire in 1988 and had been acting on stage and screen since he was seven.
In 2019, he was included in the drama series Bridgerton where he acted as Anthony Viscount Bridgerton.
The series became popular due to its sex appeal and the terrific script due to the cast.
In season one of Bridgerton, The Duke of Hastings was the center of attention, but in season two, the sideburn king Anthony Bridgerton was the main focus.
The series' fans were engulfed with season two, which concentrated on Bailey's character, the 9th Viscount Bridgerton, and his love relationship with two sisters.
Bailey was influential with his performances, which made many admire him.
His good looks ensured fans were glued to him every time.
This led to questions regarding his love life, particularly his relationship with James Ellis.
Read also: Jonathan Bailey Believed He 'Needed to Be Straight' to Have a Successful Career
Who is Jonathan Bailey's Partner, James Ellis?
Bailey's partner is James Ellis though the two are very secretive regarding their personal lives.
They have never talked about the rumor they are dating.
Ellis and Jonathan were seen together last year.
They were photographed eating at a diner in Notting Hill, London.
Ellis also accompanied the actor to the Olivier Awards held in 2019.
They even shared a kiss when he was awarded for his performance in the movie Company.
The actor has never talked about his relationship status in interviews or on social media; thus, it is unclear if the two are still dating.
Despite Bailey's reservations about his personal life, he said he did not wish to hide his sexuality.
He revealed in an interview that an actor friend once gave him advice about coming out to talk about his sexuality.
He said there were two things those he worked with did not want to know; the first was his sexual preferences since he is gay, and the second was being an alcoholic.
He stated that it only took one of those people in influential positions to talk about either, resulting in ripple effects.
Bailey revealed in the interviews that this made him believe that if he wanted to be happy, he needed to show he was straight.
Jonathan Bailey Revealed He Was Tired of Hiding His Sexuality
He said he reached a point where he felt he was much more comfortable holding his boyfriend's hand in public or putting his picture on Tinder in much of a relationship than getting a role in a movie.
Luckily, his beliefs worked in his favor and did not affect his career.
Apart from acting in Bridgerton, the actor also got to act alongside Taron Egerton in the movie Cock. They acted as a couple experiencing relationship problems after his character started seeing another woman.
The actor revealed that he did not mind acting as a straight person and felt one's sexuality should not be an issue when it came to getting roles.
He also admitted there was a shortage of gay characters in the industry.
He said there was a narrative in the entertainment sector that openly gay people were not acting as straight in starring roles.
He revealed many straight people had acted as gay characters and were lauded for their performances.
He summed up his statement by saying it would be wonderful to see gay men play gay roles.
RECOMMENDED

Bridgerton Season 5: Here's What We Know So Far