Even though he had a long, successful career in acting before joining "Community", Chevy Chase is mostly recognized for his epic portrayal of Pierce Hawthorne.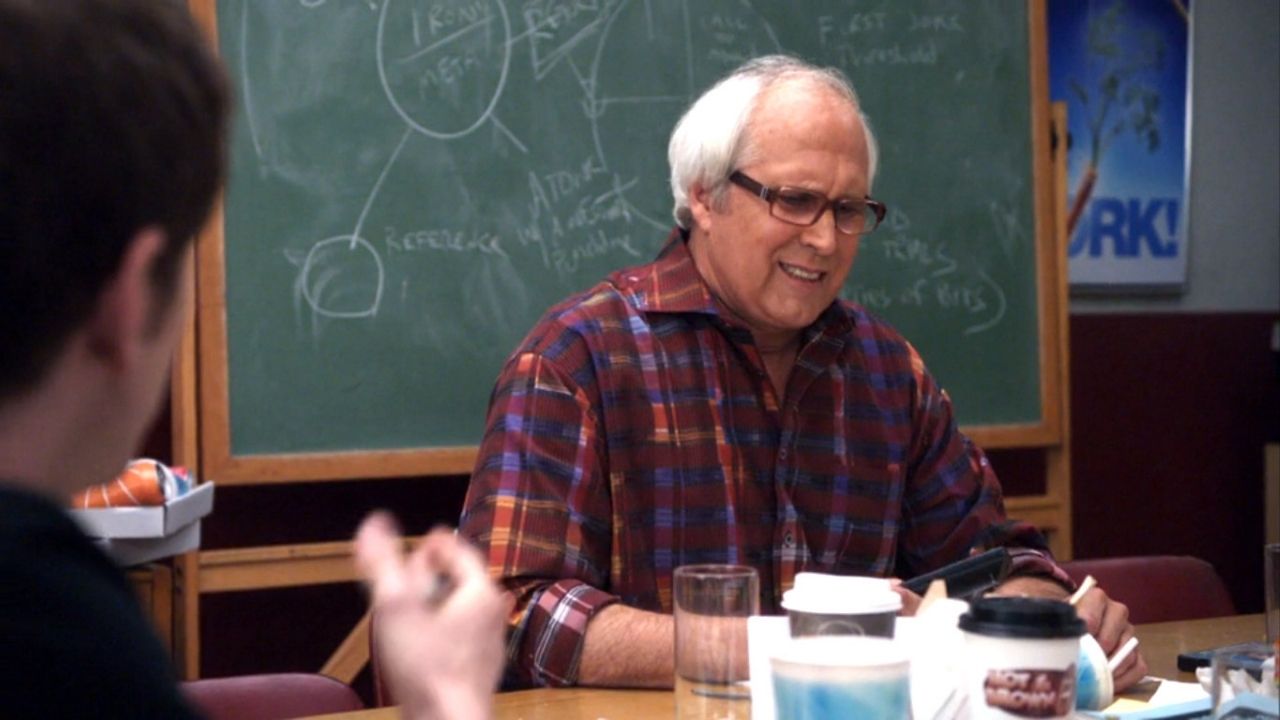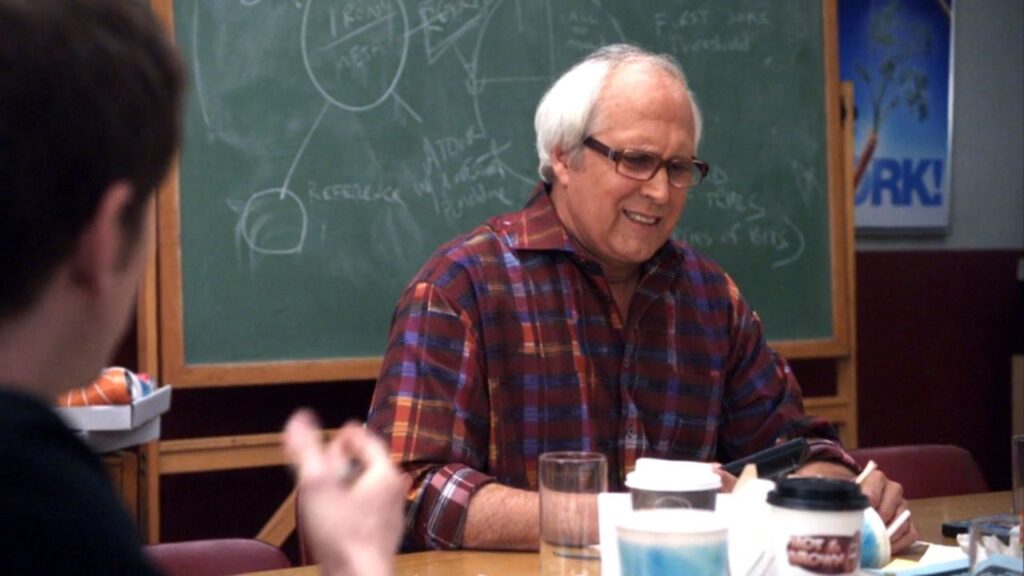 He was part of the main cast of "Community" for 4 seasons out of 6 seasons in total, so Chevy's departure from "Community" left a lot of things unclear.
Read on to find out about the show, as well as to find out the real reason why Chevy Chase left Community.
"Community" highlights
The pilot episode of "Community" aired on NBC back in 2009, and the show ran for 6 seasons over the next five years.
It has a total of 110 episodes with the main cast including Gillian Jacobs, Danny Pudi, Chevy Chase, Alison Brie, and Joel McHale.
The series was created by Dan Harmon, who channeled his own experiences from college into the episodes of the aforementioned show.
Due to the specific type of humor shown in the series, as well as a unique structure, "Community" gained quite a fan base over the period of 6 years.
The 6th and final season of "Community" has 13 episodes, and the show wrapped up the filming in 2015.
RECOMMENDED

How Much Does Chevy Chase Make in Royalties for Christmas Vacation?
Chevy Chase as Pierce Hawthorne on "Community"
Pierce Hawthorne was introduced as a character in the pilot episode of the series, and he was one of the main characters for over 70 episodes.
He is known for his sexist, obnoxious comments throughout the series, but Chevy Chase managed to pull all the stereotypical lines through jokes.
Pierce was often bashed because of his personality and awkward social skills, leaving him with very few true friends.
He struggled to graduate college throughout the 4 seasons of the show, finally collecting the necessary credits towards the end of season 4.
READ: How Many Times Has Chevy Chase Been Married?
What happened to Pierce Hawthorne in "Community"?
In the final episode of season 4 on "Community", Pierce's death did leave many fans angry and confused.
To ease the fans into Chevy's departure from the series, it was previously noted that Pierce was no longer allowed to enter the Greendale campus.
We will not disclose the information about the character's death so as not to put too many spoilers.
Why did "Community" actually cast out Chevy Chase?
This might have been a mystery up until 2020, when the "Community" creator Dan Harmon joined a podcast and openly spoke about what happened.
Not only did Chevy 'butt heads' with the rest of the "Community" cast, but he also sent very offensive voice messages to some of them, including the creator.
As Dan Harmon played a small segment of the aforementioned voice messages, it became clear to the Community fans why Chevy was forced to leave the show.
Chevy Chase also publicly spoke about what had happened between him and Dan Harmon, saying the two made up and are on good terms now.