Chevy Chase has been married three times.
Let us look at his past and current marriage life, which all resulted in four children.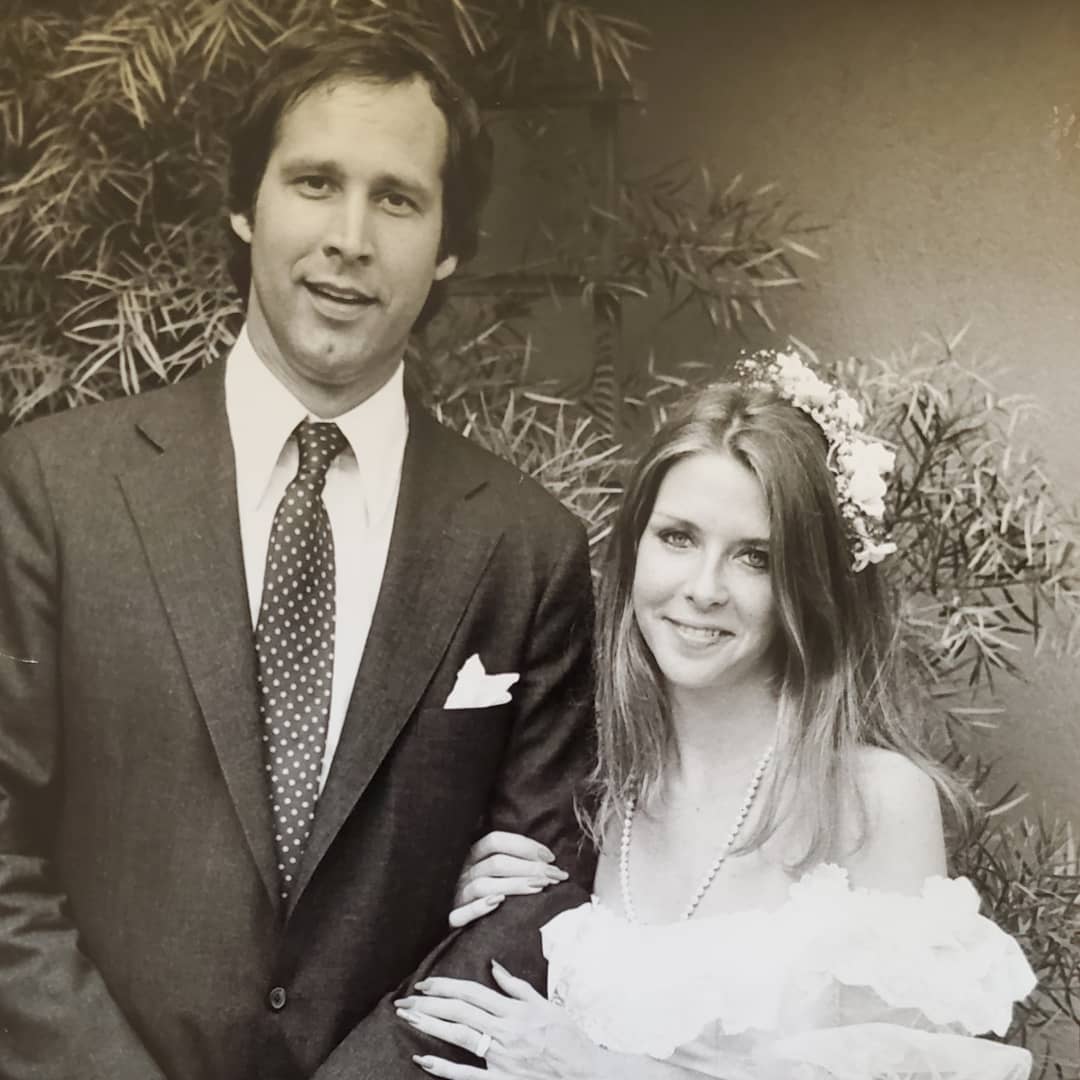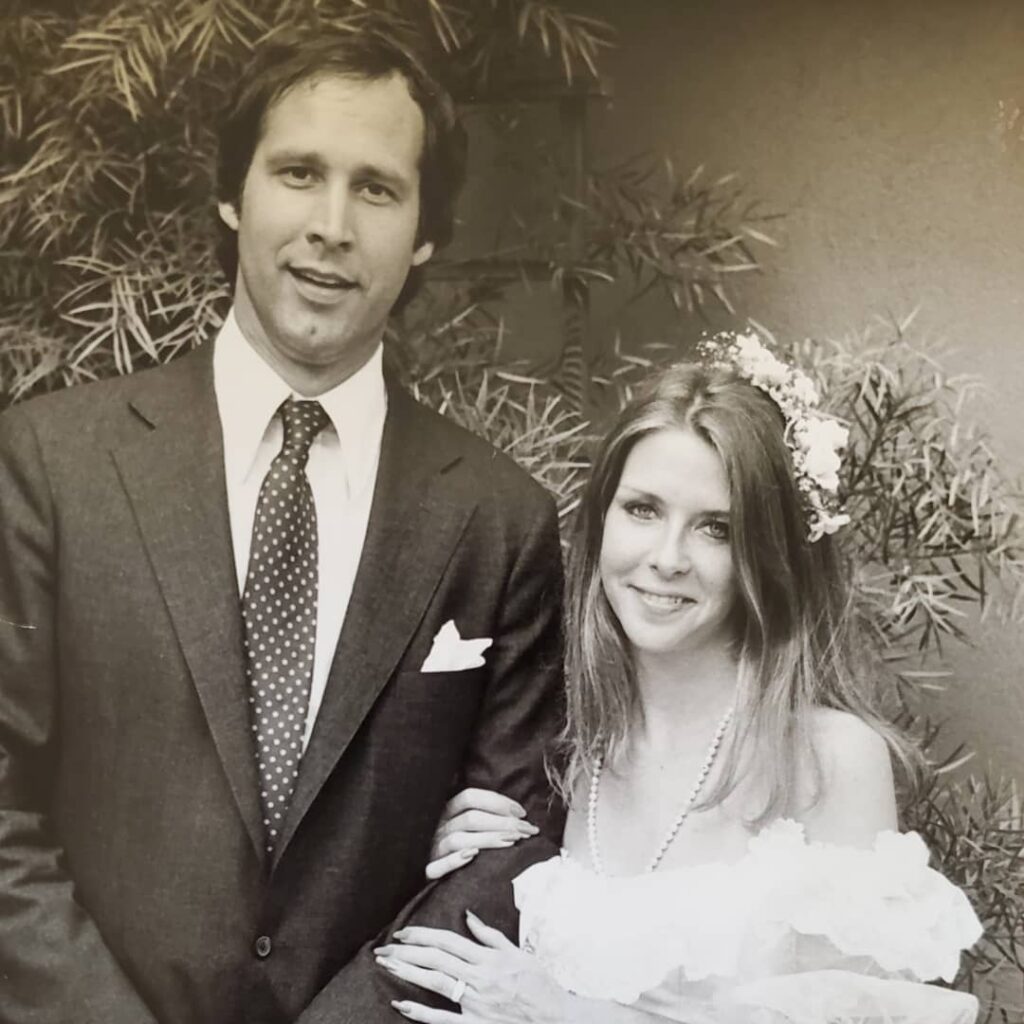 Chevy Chase Wives
Chevy Chase's first wife was Suzanne Chase or Susan Hewitt.
They married in 1973, a few years before he joined the Saturday Night Live show as a cast.
There is little information regarding their relationship though we know they got divorced in 1976.
That same year, he relocated to Los Angeles, California, and married Jacqueline Carlin.
Carlin is an actress famous for her role in the TV series Bronk and the film Thank Got It's Friday.
There is little information regarding their relationship, but their divorce has some drama.
The actress accused him of foul play, stating Chase had threatened to harm her.
The host was forced to part with $400,000 in settlement fees after they divorced in 1980.
During an interview with People, Chase revealed the separation was painful, and he did not have a carefree bachelor's life.
He moped a lot and spent the years that followed drinking and taking drugs.
READ

How Much Does Chevy Chase Make in Royalties for Christmas Vacation?
Chevy Chase and Jayni Luke
Finally, the actor met his third and current wife, Jayni Luke, in 1982.
The two met while filming Under the Rainbow, where she was the production coordinator.
He was walking behind her one day and asked her whether that was her natural color hair, and she did not reply.
Luke revealed he did have to look for her since she was not thinking of being in a relationship at the time.
His persistence paid off, and they started dating.
Luke helped Chase clean up his bad habits.
He said, "She got me right out of the doldrums I'd been in for three years.
Under her "very straight" influence, "there [was] no smoking of pot, no drugs, no drinking."
The two got married in 1982, making her Bryan Perkins's stepmother.
Perkins was Chase's child from a previous relationship.
During their forty years of marriage, they proceeded to welcome three girls.
They are Cydney Cathalene Chase, Caley Leigh Chase, and Emily Evelyn Chase.
Parenthood made the actor a new man.
Apart from desisting from alcohol and drug abuse, he stopped acting in romantic roles.
He said that once he tied the knot and got children, he stopped taking romantic roles since it was wrong for his daughters to wonder why their father was kissing another person.
Let us have a look at his kids.
Bryan Perkins
He is Chase's eldest child, who was born in 1979.
He prefers life outside the spotlight, so little information about him exists.
Cydney Cathalene Chase
Chevy and Luke welcomed their first child together in January 1983.
She has taken up her father's celebrity genes and created a path of her own as a singer and songwriter.
She always showcases her talent on social media, and one can see her on Facebook singing and playing the guitar.
In 2020, she posted a video singing California by Joni Mitchell.
When looking at her personal life, she is married to Ryan Bartell.
Caley Leigh Chase
Leigh was born in 1985, and it seems she loves acting since she has appeared in various TV shows and movies since her first performance in Shakes in 2005.
She also acted in the 2019 movie See Me, the 2018 movie Sherry, the 2017 movie 400 to Oahu, and the 2016 movie A Christmas in Vermont.
Apart from acting, she is a writer and producer.
She helped write Girl's Night in 2018 and was a producer in Shakes.
When she is not in Hollywood, she is at the Huntington Theatre Company as the Artistic Associate.
Her website states that she works with the art department in various capacities.
Emily Evelyn Chase
Chase's youngest daughter, Emily Evelyn Chase, was born in 1988.
She is active on social media and is mainly on Instagram talking about criminal-justice reforms and various topics.
She has close to six thousand followers and photos of her dogs and tributes to her father.
In honor of Valentine's Day in 2021, she posted a picture with the actor and wrote, My forever valentine.
She uploaded another picture with her father as they spent time together in 2020.
The caption read, "You're gonna have fun, and I'm gonna have fun … we're all gonna have so much f—king fun, we're gonna need plastic surgery to remove our smiles!"