The "Chicago" series star actress Torrey DeVitto has had a very eventful dating history, being married to Paul Wesley, one of the most desired Hollywood bad boys.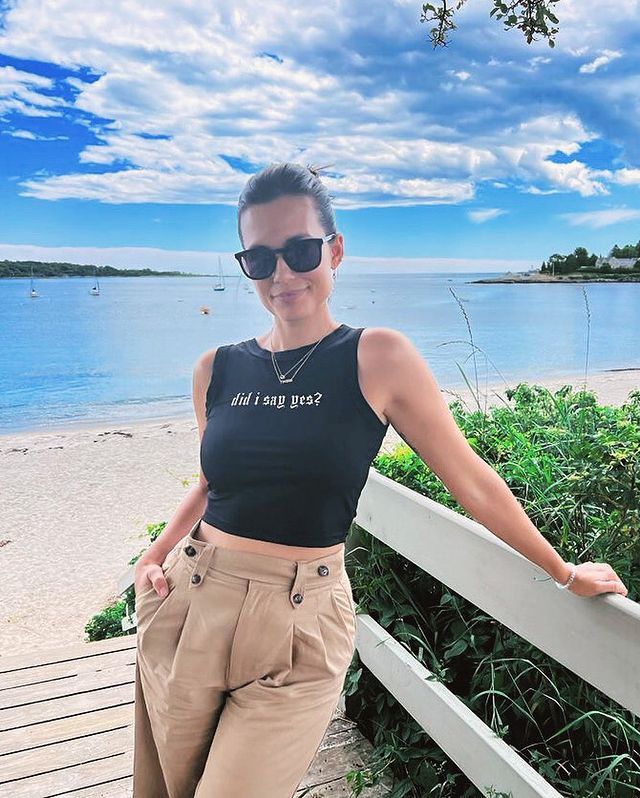 However, the two divorced in 2013 and since then, Torrey hasn't really settled down with anyone. 
That is until last year, when she shared that her relationship with David Ross is getting serious.
So, who is the lucky David Ross that Torrey is dating? Let's check out the details.
Is Torrey DeVitto in a Relationship?
After posting on social media in 2021, we got to see that Torrey is dating David Ross, the manager of the Cubs.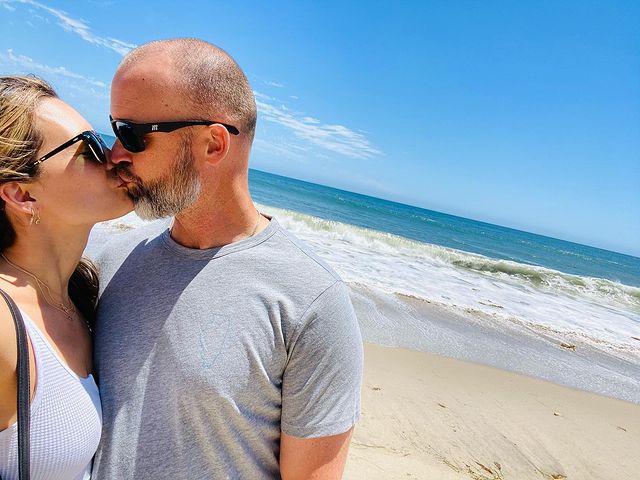 David is also a retired professional baseball player. The MLB star played for 15 years in the catcher position.
He played for a handful of teams over his long career but most notably for the Cubs and the Red Sox. David also has 2 World Series trophies in his cabinet. One with the Red Sox in 2013 and one with the Cubs in 2016.
In 2017, he started his commentating job on ESPN and in 2020 he went on to sign with the Cubs and become their manager.
We first got a hint that they might be together back in 2021 when Torrey teased us with some Instagram posts. Torrey posted pictures from her time in Cincinnati, but one picture stood out.
In that picture, we saw David Ross coaching his MLB team, but with a heart drawn over his head leading many fans to wonder if there is anything there between them.
An answer came soon after.
A couple of days later, on May 7th, they made their relationship public with a black and white photo of Torrey kissing David on the cheek with a caption: "Love him madly."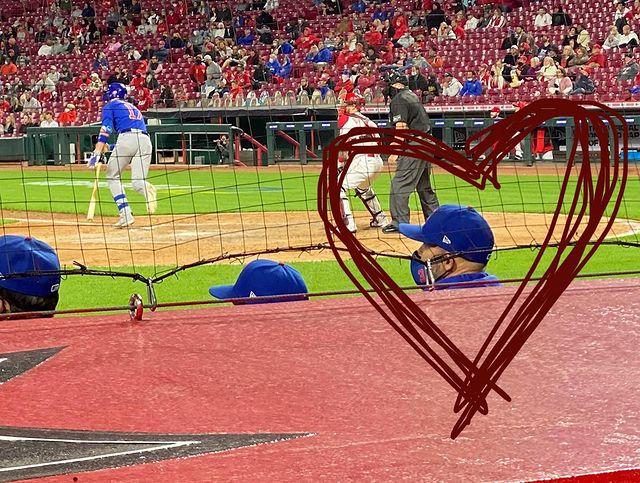 "Anywhere, everywhere, anytime with you." the Chicago Med star, 38, wrote via Instagram more recently.
Are Torrey DeVitto and David Ross still together?
Well, that's a good question. After they started dating in 2021, DeVitto shared pictures with Ross quite often but after they went low profile, kind of.
Throughout the whole of 2022, Torrey appeared in public many times but was always alone. There was no sign of David Ross but they never break up officially so I can just that they are still together but want to keep their relationship more private.
Why do I think like that? Because it seems that David fits the profile of the partner she ever wanted. "A best friend, somebody to travel with, a partner, somebody who has the same values as me. You know? A family unit, traveling, just fun." – DeVitto said to Us Weekly when she was single.
Torrey DeVitto Dating History
Both Torrey and David were married before.
David was married for fifteen years to Hyla Ross and he has a son and two daughters with her. They were married from 2005 to 2020.
Torrey DeVitto was married to her co-host Paul Wesley. They got tied the knot back in 2011 but it turned out to be a short-lived marriage since they got divorced in 2013.
After that, she had a short romance with Carlos Munoz, a professional surfboarder from Costa Rica. The relationship lasted only for four months.
Next was fellow actor Rick Glassman. They dated for two years and apparently the reason for the break up was their busy schedule.
The same reason was brought up when she broke up with Artem Chigvintsev after a year of dating. Artem is a Russian-American dancer best known for his time on "Dancing with the Stars".
Torrey also dated a co-star Jessie Lee Soff back in 2018. The "Chicago" series stars didn't last long since they broke up only 8 months later.
Her latest relationship was with Will Estes. They started dating in 2020 and looked happy together. The pair split and deleted all their pictures from social media only a few months later.