Marjorie Elaine Harvey is married to Steve Harvey, and this happens to be his third marriage. The couple tied the knot in 2007. She was born in 1964.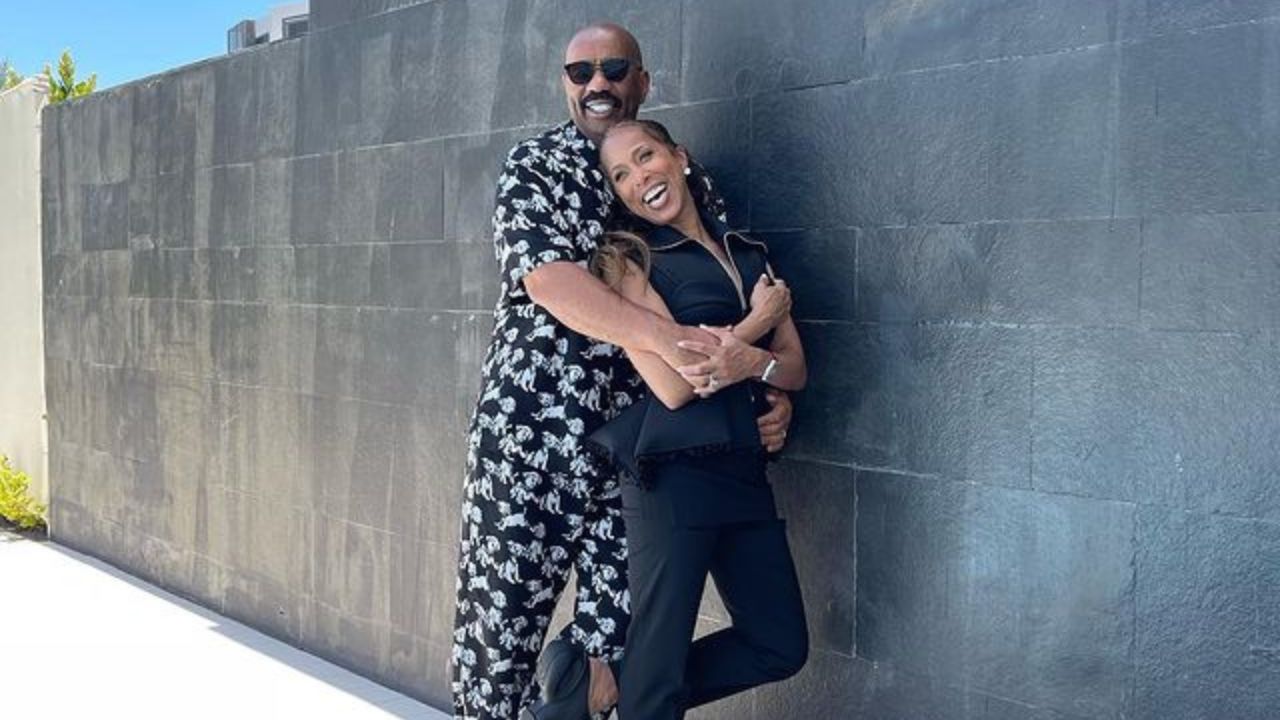 She was raised in Memphis, Tennessee, where she attended high school and had a brief spell at the University of Memphis before dropping out.
Her passion for fashion made her start her fashion and lifestyle blog known as The Lady Loves Couture.
The blog was a success, pushing her to expand her presence by starting an online business, MH Closets, and MH Handbags. She has an exquisite taste in fashion that made her business successful, with sources stating that it has made her worth more than $50 million.
The businesswoman has contributed a lot to her husband's happiness and success. He accepts that Marjorie's input has been instrumental to the person he is today.
Who Is Marjorie Harvey?
The 58-year-old is not only the founder of a fashion and lifestyle brand, but she is also the co-founder of the Steve and Marjorie Harvey Foundation that offers outreach services to the youth to develop them to be responsible leaders through mentoring, educational enrichment, transformational skills, and worldwide service programs.
She has also been referred to as the "Queen of Slay-Cations" due to her love for traveling. The couple has gone to Australia's Sydney Harbor Bridge, the Dominican Republic, and traveled the Mediterranean on a yacht. They have also visited Ghana.
She is also active on social media. Apart from sharing pictures about her fashion line, she posts moments she shares with her family, including her children and grandchildren.
There is a post in which she is with her child, Lori. In the caption, she stated that together with Harvey, they were guest appearances on a show known as Grans. There are pictures of them going on family vacations in different places.
Together with their children, the couple enjoys family time regardless of the place they go.
How Did Steve Harvey and Majorie Harvey Meet
Steve Harvey has had a sour experience in his previous relationships, and this is seen by his previous two divorces before marrying Marjorie.
The couple, in 2018, revealed to the public how they first met while filming for the host's talk show. They stated that they met in 1987 when Harvey was working in a comedy show in Memphis.
She said, "I was late, and I thought he was gonna give me the business because he got real quiet. He was just staring at me…I thought I was gonna become part of the show," she went on, "He finally realized he's gotta say something, he was like, 'Oh, I'm sorry. I don't know who this is, but I'm gonna marry her."
RELATED STORY

How Many Wives has Steve Harvey had
They Complement Each Other
While doing an interview with Essence, the host attributes the good in his life to her.
He stated, "Everything I have is because of this girl right here." Marjorie did not hold back when praising his husband.
She said, "I wish every woman can find a soulmate like I've been blessed to find. This is really my best friend."
Steve also said that the secret to their successful marriage was, "I married a person who was already happy, and I'm innately happy. So we don't have to make each other happy; we can just complement each other's happiness. I don't bring up exes. I don't remember them or have any fond memories. I didn't know anything until my wife came along."
The couple has seven children, including three the businesswoman had from her previous marriage and whom Steve adopted.
His firstborn daughters, Karli and Brandi Harvey, and his son Broderick Harvey Jr. are from his first marriage to Marcia. His second son, Wynton Harvey was from his second marriage to Shackelford.
His most famous is Lari Harvey, Marjorie's biological daughter. She is a model and has dated various celebrities, including her current boyfriend, Michael B. Jordan.