Steve Harvey happens to be one of the most recognized comedians in recent times, and despite his enormous professional accomplishments, he has experienced a lot of problems in his personal life.
The good thing from all the ups and downs that relate to his marriages and divorces is that the entertainer managed to find his Mrs. Perfect.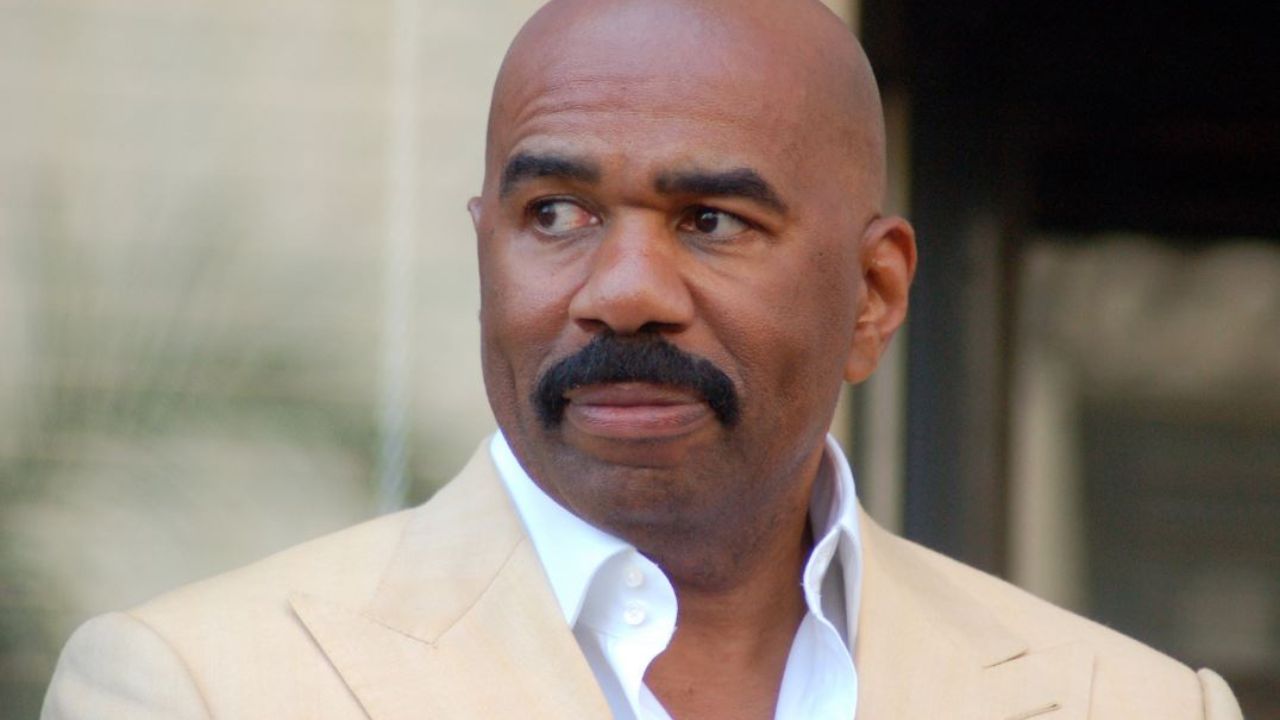 How many times has Steve Harvey been married
He is currently married to Marjorie Harvey, but what about his previous marriages?
Marjorie and Steve have been married since 2007, and this is the entertainer's third marriage and most successful, running for almost fifteen years and still strong. Together they have seven kids, three from her previous relationships and four from Steve's previous relationships.
Steve and Marjorie are parents and grandparents to a large family. Before their relationship, the host was previously married to Marcia Harvey and Mary Lee Harvey.
Marcia Harvey
The star met his first wife, Marcia, at a friend's party, and the two hit the road running. They would date for a few years before tying the knot in 1980. 
Marcia is considered Steve's first love. She came into the future star's life when the world did not even know of the comedian's existence. They got married in an intimate wedding surrounded by their family and closest friends. She happens to be Steve's only spouse who likes to keep a low profile, and during their divorce, she did not say much. Before their marriage, she finished her undergraduate studies and went on to work at an uptown store. Together, they shared the little things in life, including the birth of their twin daughters and a son. Their marriage lasted for many years, and it was well hidden from public scrutiny up to the time of their divorce. 
Mary Shackelford
Steve then had a second attempt at marriage when he encountered Mary Shackelford. The couple has a son together. The two were together for nine years before deciding to call it quits in 2005. Even though they were together for a lengthy period, their relationship was so messy that it went viral on mainstream media. Even though Steve had a smaller role in all the abuse that was publicized concerning their sad union, Marcia ensured that she made Steve's life a living hell.
When Steve was making major moves in his career as a renowned host, Mary was always there to tarnish her husband's image. Things went out of hand between them and a judge had to show his disappointment in her. Even though she gained a lot of financial leverage from the divorce, she seemed hell-bent on damaging her ex-husband's reputation. The problems between the two show why divorce was the only best option Steve had. 
Marjorie Bridges
It seems the entertainer has an affinity towards women whose names begin with the letter M. His current wife, Marjorie Bridges, is a designer, blogger, bag stylist, and entrepreneur. According to sources, Steve Harvey's bodyguard pushed him to ask her out since, according to him, the only time Steve was happy was when he was with Marjorie. They would go on to marry each other in 2007.
Steve does not hold back when praising his current wife. Everybody can see how proud and happy he is of the person he chose to marry. In one of his shows and many interviews, he says that Marjorie was instrumental in making him overcome the depression that stemmed from his fateful divorce from Mary and the defamation that followed. He says that he is a better version of himself thanks to her, and she has made him more than capable compared to previous times. It seems he hit the jackpot when he found her.
The couple has a large family, and when celebrating their 12th anniversary in 2020, they posted it on Instagram, and fans wished them a happy life going forward. It is said that when Steve was invited to host President Trump's inauguration, Marjorie advised him against taking the job, feeling that it may be detrimental to his career.