Reeve Carney is not married, but The Saint of Fort Washington actor is in a lovely relationship with his co-star Eva Noblezada, an actress.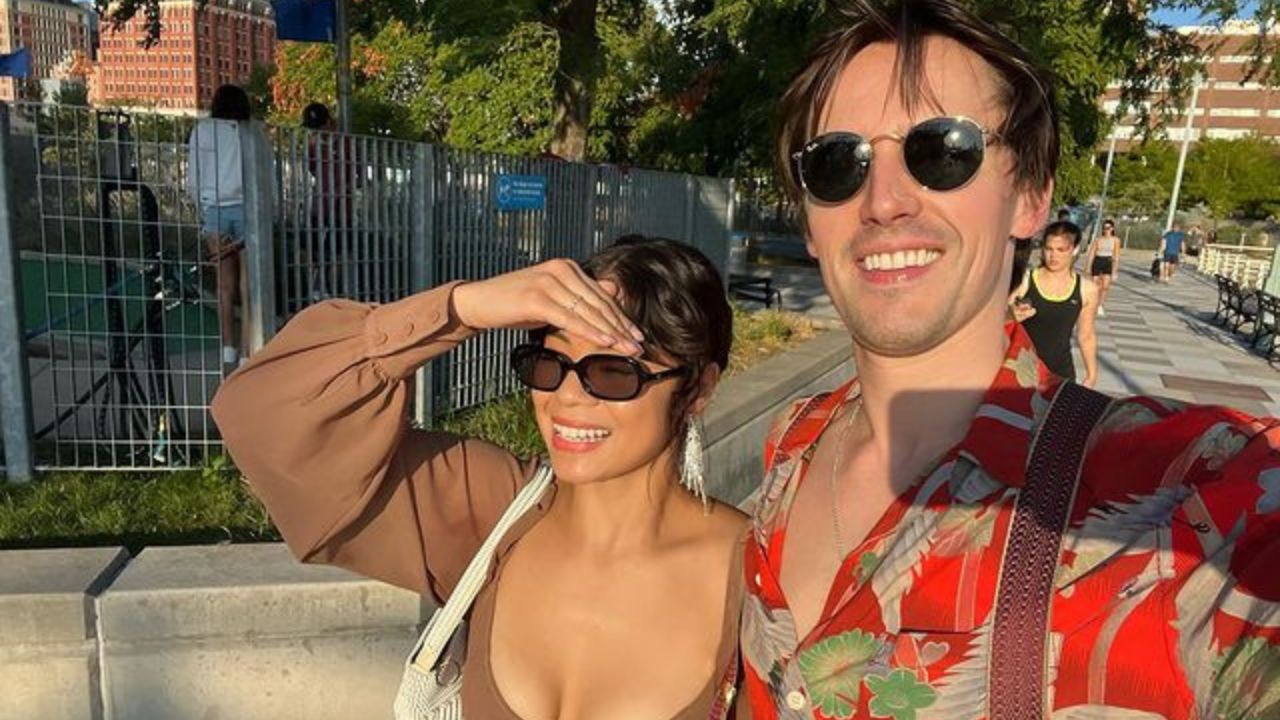 Eva Noblezada and Reeve Carney began as costars, which created the way for their relationship to grow into friendship and finally a couple.
The relationship was first reported in June 2019 when they were spotted getting comfortable at a party hosted by Alan Cummings at Club Cumming.
A source revealed that the actor was kissing Eva's neck at the time, and they were clearly romantically involved.
At the time, Eva was married to Leo Roberts; however, things were not good in their relationship.
The reports of Evan and Carney dating were confirmed when the actress filed for divorce from Roberts.
After their separation, Noblezada and Carney took their relationship a step at a time and started posting pictures of them together on Instagram.
The beautiful couple has been together since. They are not afraid to always show the public their love for one another. 
Who is Eva Noblezada?
Noblezada is a singer and actress famous for her role as Kim in Miss Saigon.
Her performance in the Musical made her the youngest nominee for the Tony Award for Best Actress in a Leading Role in a Musical. 
She was born on March 18, 1996, in California. She comes from a mixed family as her mother is of Mexican descent, whereas her father has Filipino ancestry.
The actress's paternal grandparents come from Iloilo and Maguindanao.
The family moved to Charlotte, North Carolina, where she went to Northwest School of Arts until she reached 17.
Eva Noblezada is related to Annette Calud, known for her performance as Celina on Sesame Street. 
How did they meet?
The lovely pair met while filming the award-winning musical Hadestown.
There have been speculations that they plan to tie the knot as in July 2021, Reeve and Eva were looking at some expensive rings.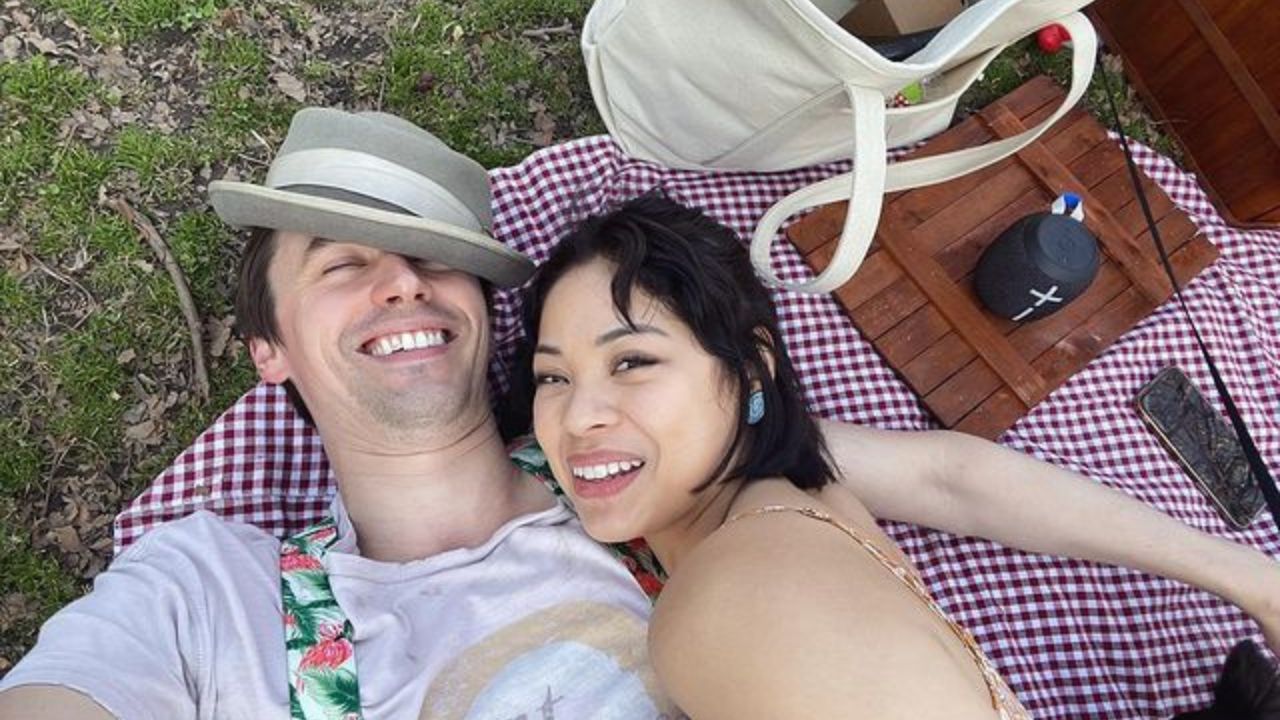 Reeve Carney and Eva Noblezada's relationship
The handsome actor has been involved in various relationships that the public knows of.
Some of the people he dated include Taylor Swift, Victoria Justice, Lana Del Rey, and many other beautiful actresses who were rumored to have dated him. 
However, it seems he chose to fall in love with the famous actress.
The multi-talented superstar is also active on social media since he always posts pictures of them together.
An instance was on Valentine's Day when the actor declared his love for her on Instagram by saying he did not know how he could fully be thankful to have her as his girlfriend and get to spend every day with her.
In November 2021, the actress shared her thoughts regarding the movie House of Gucci, in which her boyfriend was among the cast.
He acted as Tom Ford, and Eva revealed she had seen the movie several times.
She went to Twitter to post what she thought about the movie and said that after watching the movie during their date night, she noticed people needed to be more vocal about it.
She proceeded to refer to Lady Gaga as a force and called her 'insane' before posting a string of tweets.
The couple was spotted together in March 2022 when they attended the Plaza Suite Opening Night in New York.
In November 2022, they shared pictures of how they spent a Halloween together looking happier than ever.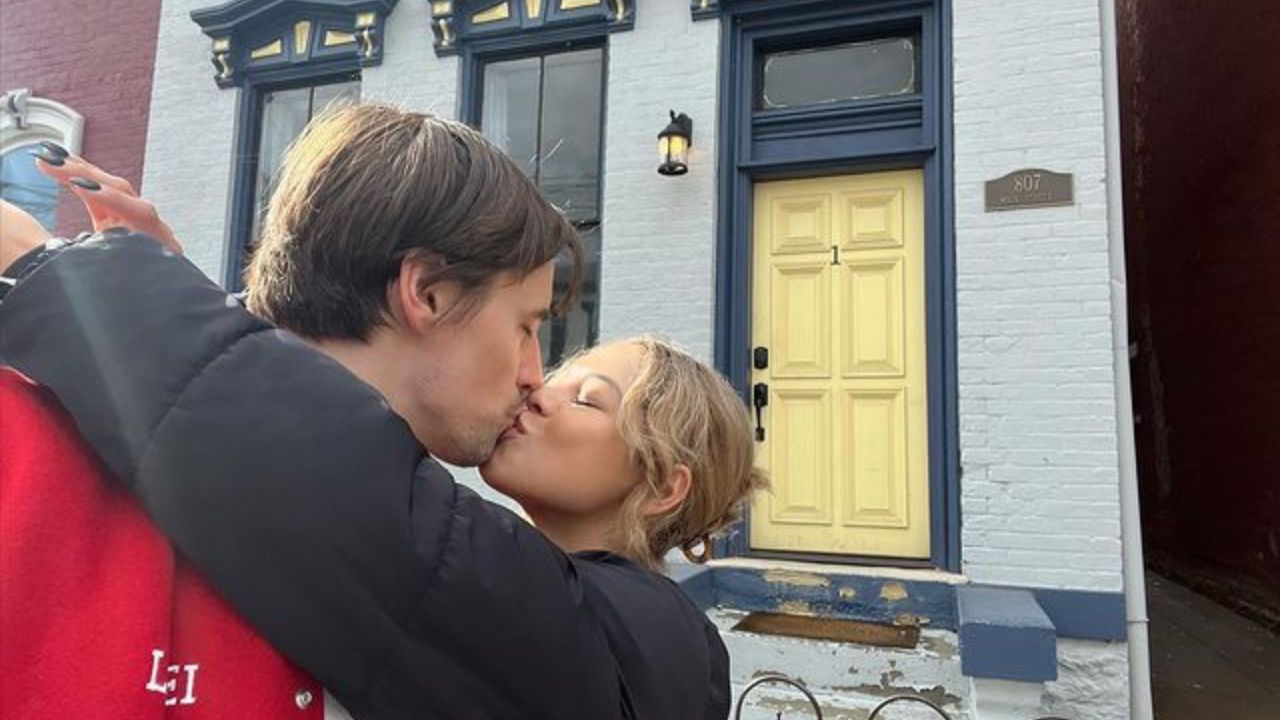 "Some more Halloween memories of a lifetime!! 😍🎃 Hope you all had a wonderful Spooky Season!! ❤️ #HappyHalloween" Reeve said and 🥹🧛🏼‍♀️👻🎃💋💋💋💋 Eva responded with several smiley kisses.
The same images were shared by Noblezada on her Instagram with the caption "the perfect halloweekend. Reeve and I were Mina and Jonathan Harker 🥹". Carney did not respond to her post directly but his brother Zane Carney did that instead of him, saying "THE TURKEY CAKE IS BACK!!!"
It seems that their relationship is still strong, and they still perform in musical myth recreation, so it is safe to assume their onstage connection has grown stronger, like their real-life romance.