Who is Mathilda May's spouse? If you don't know her as Mathilda May, maybe you know her as Karin Kaïm.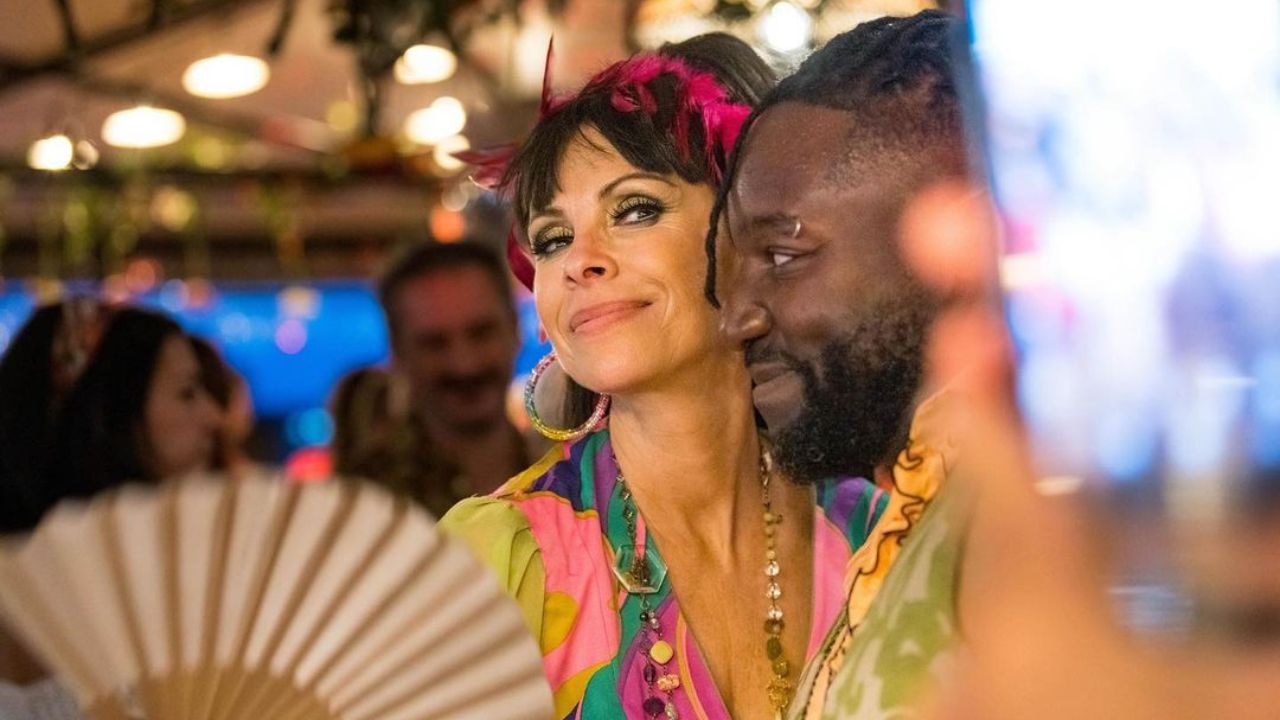 She's a French Actress and Director, born in 1965. It's not a surprise if you are confused about who is her husband, because she had many.
She was married at least three times before her last marriage, as far as I know. She was two years in a marriage with musician Paul Powell, about five years with Gérard Darmon, and about six years with Philippe Kelly. I don't know what led to their divorces, but for sure it's a story to be told one day.
Also, one interesting thing from her love life is that for a few months, she was the companion of the Moroccan businessman Richard Attias, before he left her to live his romance with his mistress at the time, Cécilia Sarkozy, former wife of the French president Nicolas Sarkozy.
Then, what you were all looking for, Mathilda announced that she said "yes" to her then-boyfriend, rapper Sly Johnson, in December 2022.
Read: Meet Stephanie Beatriz's Husband Brad Hoss
Who is Sly Johnson?
If I was a lawyer in court, I'd read his name like this "Sly Johnson, formerly Sly the Mic Buddah, real name Silvère Johnson, born June 26, 1974, in Montrouge, Hauts-de-Seine."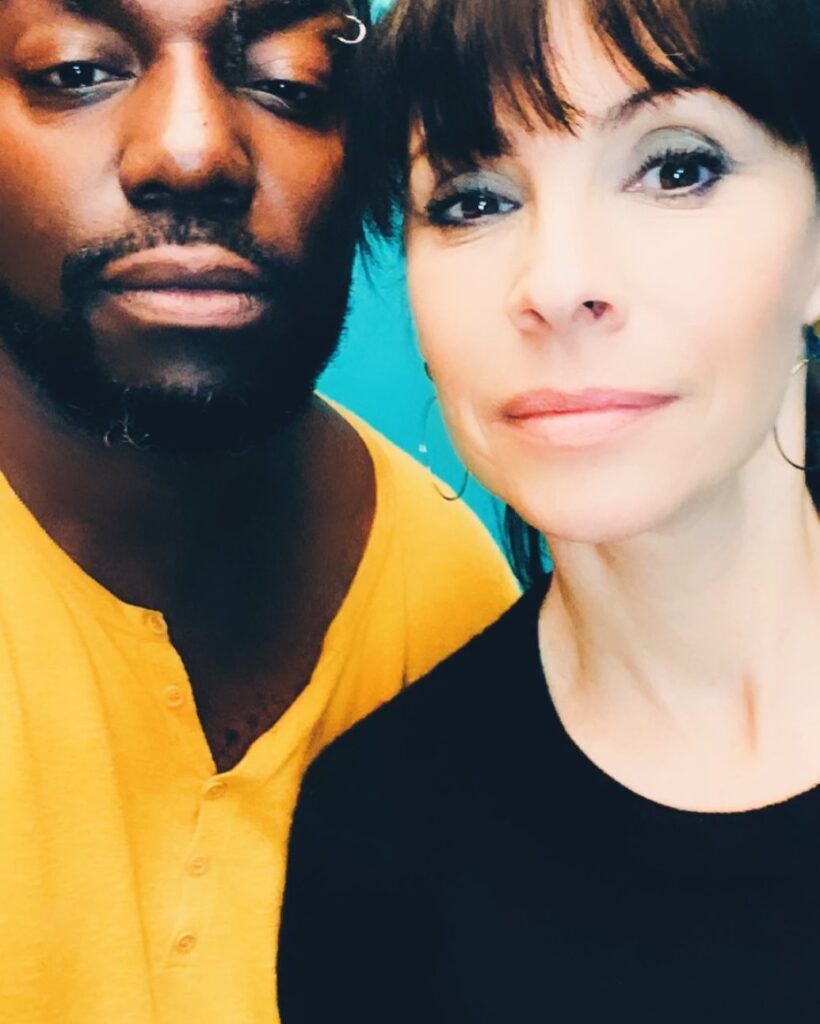 Yes, Sly is a rapper, French singer, beatboxer, and former member of the French rap collective Saïan Supa Crew and Simple Spirit
The controversial rapper was based in the southern suburbs of Paris. Sly began his musical career in 1997, with the collective Saïan Supa Crew, with which he participated in three albums as a rapper under the name of Sly the Mic Buddha.
The album had huge success, as in collaboration with SAÏAN SUPA CREW "KLR" it won 2 gold records and a platinum record.
Amazingly that was not it because it was also nominated twice for the prestigious Victoires de la Musique and it won the prize for the best album for "X-reasons" which will also be crowned gold record. In 2004 and then in 2008, Sly collaborates alongside the singer Camille.
He has also collaborated with the singer Rokia Traoré on the album "Tchamantché," the singer Grace on the album "Hall of Mirrors," the group D3ccpt on the album "The Movement," Les Rieurs on the album "That's it finally!," and as well as rapper Oxmo Puccino on the album "L'Arme de paix."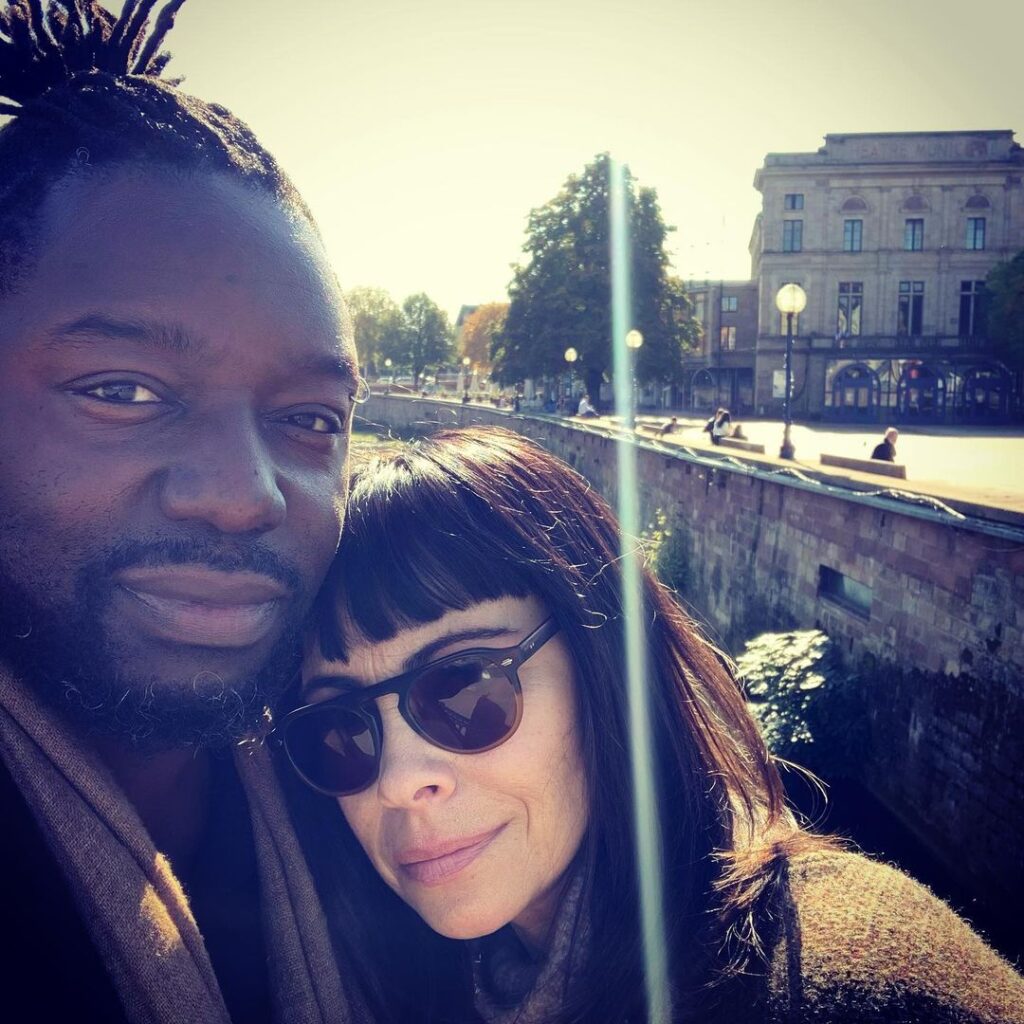 The end of the group in 2007 led him to revert to the name of Sly Johnson and to work with Camille, trumpeter Erik Truffaz and rapper Oxmo Puccino on various projects. In 2010, he published his solo album entitled 74, in reference to his year of birth.
The popular rapper is ranked 101st in the French music rankings and was nominated for the Constantin Prize in 2011 in the "Revelation of the Year" category. They had a tour through France and Spain.
He also appears on the show Taratata, on France 2 TV channel, on several occasions. He collaborates with the groups Union Analogtronics, Talib Kweli, and China Moses. On November 13, 2015 (before the tragic Bataclan terrorist attacks), he released a new album, The Mic Buddha.
In 2016, he will be in collaboration with Féfé. At the end of 2016, he also invited Jazz Radio listeners into his jazz musical universe, with the program Come in 2 My Jazz every Friday evening between 10 p.m. and 11 p.m. In 2022 he participates as a singer in the orchestra of the show Le Late with Alain Chabat on TF1.
If you were bored with his career info, maybe it's time to listen to some of his songs instead.