Stephanie Beatriz is famous for her role in Brooklyn Nine-Nine. The actress has been married to Brad Hoss since 2018.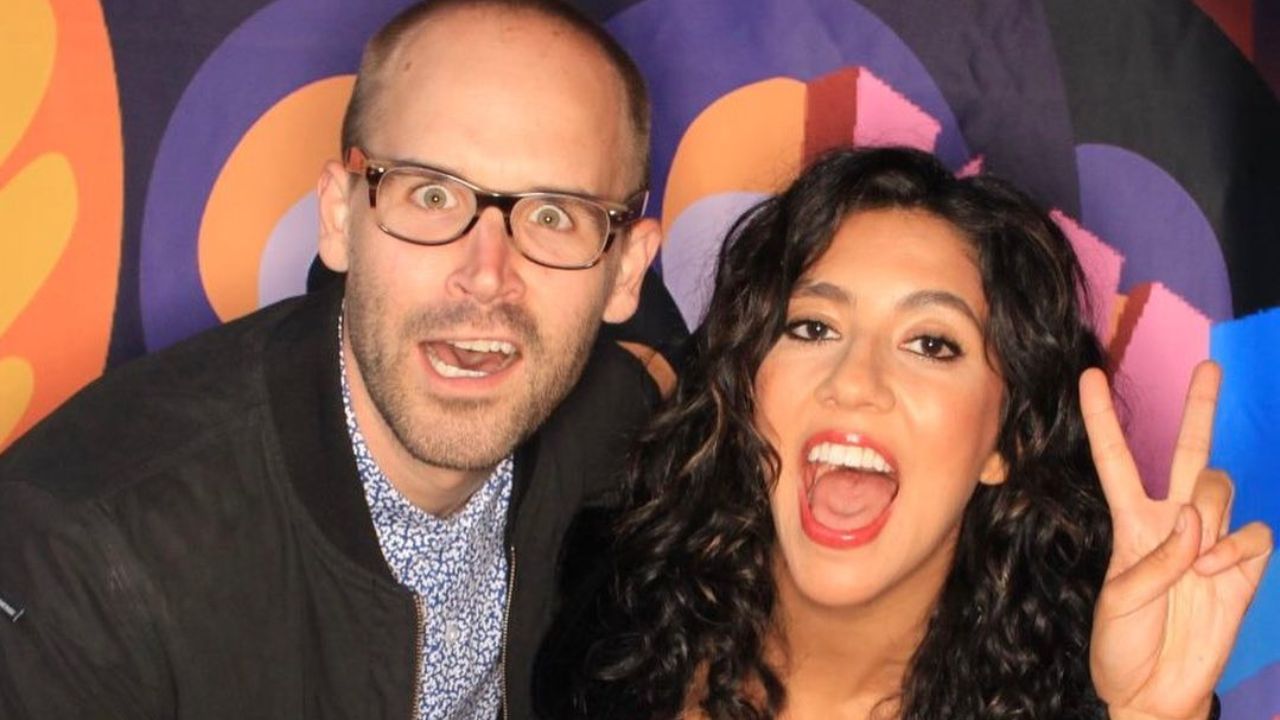 When they got engaged in 2017, it was a year after the actress came out that she was bisexual.
Before her wedding to Hoss, the model revealed that her marriage to the actor would not make her any less queer.
She said in 2018 that a thing about the sexual drive was its existence, but people did not accept it.
She said it will always be around, even if one is committed to one partner.
She revealed one might fantasize about people, but the person one was before and the people they were attracted to never change. She summed up her statement by saying, "I know I'm bi."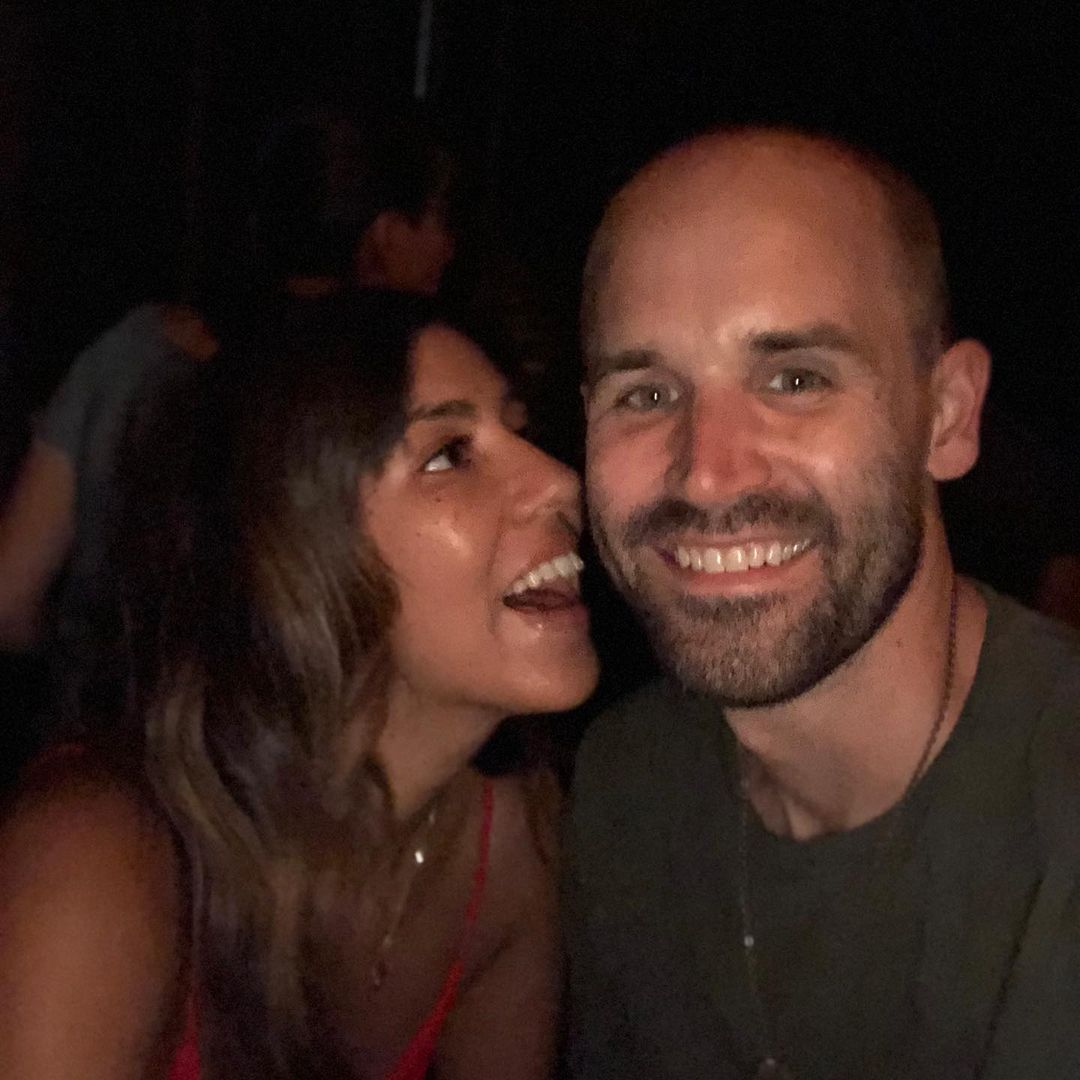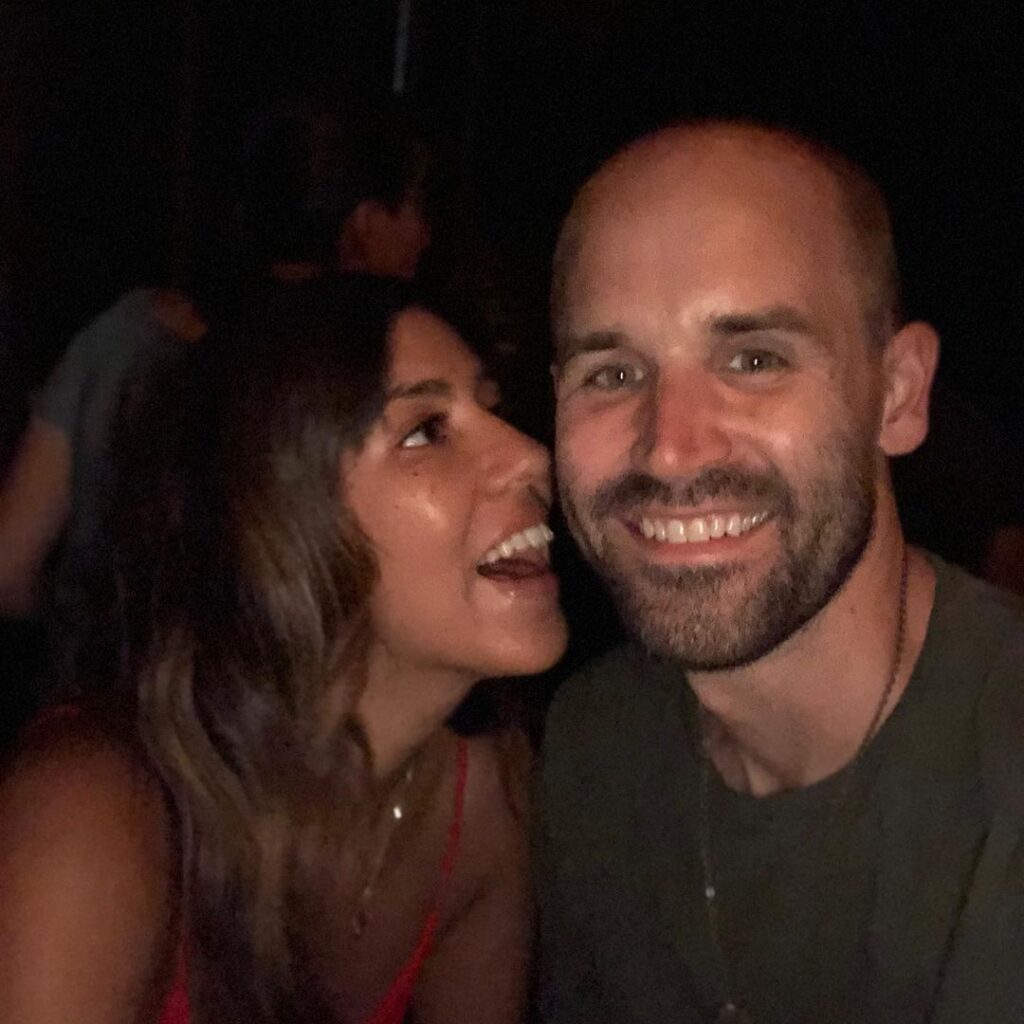 She admitted that being different felt scary and wrote that she always felt like an outsider.
She also confessed the discomforting moments she experienced were worth it since living a real life gave her so much joy since it felt good.
On her marriage, she said she would marry Hoss and follow the vows wholeheartedly until death separates them.
She said she would be bisexual until she dies and vowed to herself always to speak the truth about her sexuality.
The couple tied the knot in Los Angeles, and she detailed her wedding preparations to her fans on Instagram, including her "cold and … zit."
The actress revealed she had the power to turn everything around on her special day, and she chose to concentrate on starting a new chapter of her life with her partner.
After the wedding ceremony, the star revealed to her fans that she was happy and tired at the same time. 
Read: Who is Melissa Fumero's Husband David Fumero?
Who is Brad Hoss?
Brad Hoss, known as Bradley Boehlefeld, is an actor who ventures into marketing.
Hoss tried to venture into the entertainment industry in the 90s but changed careers.
As an actor, he only performed in five movies.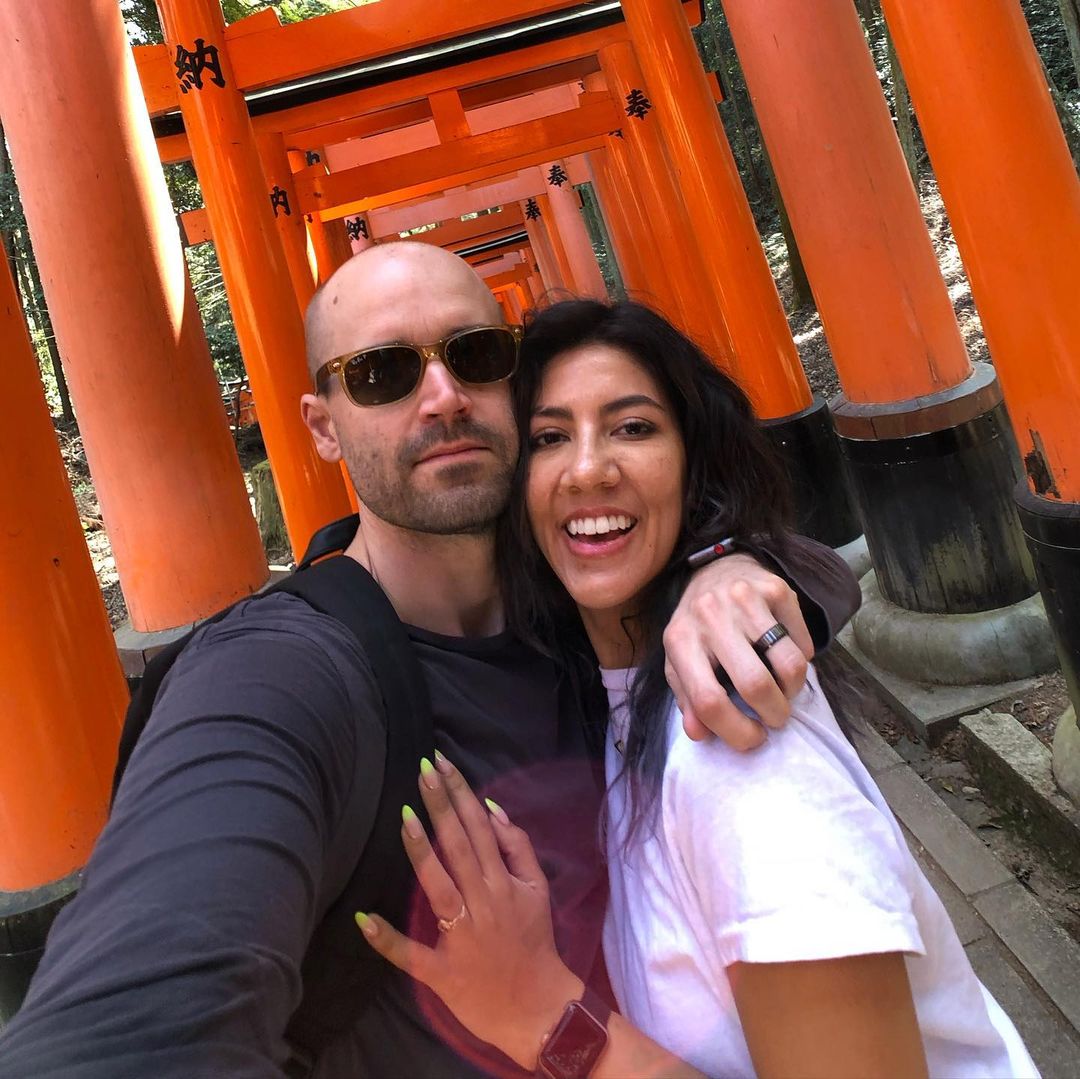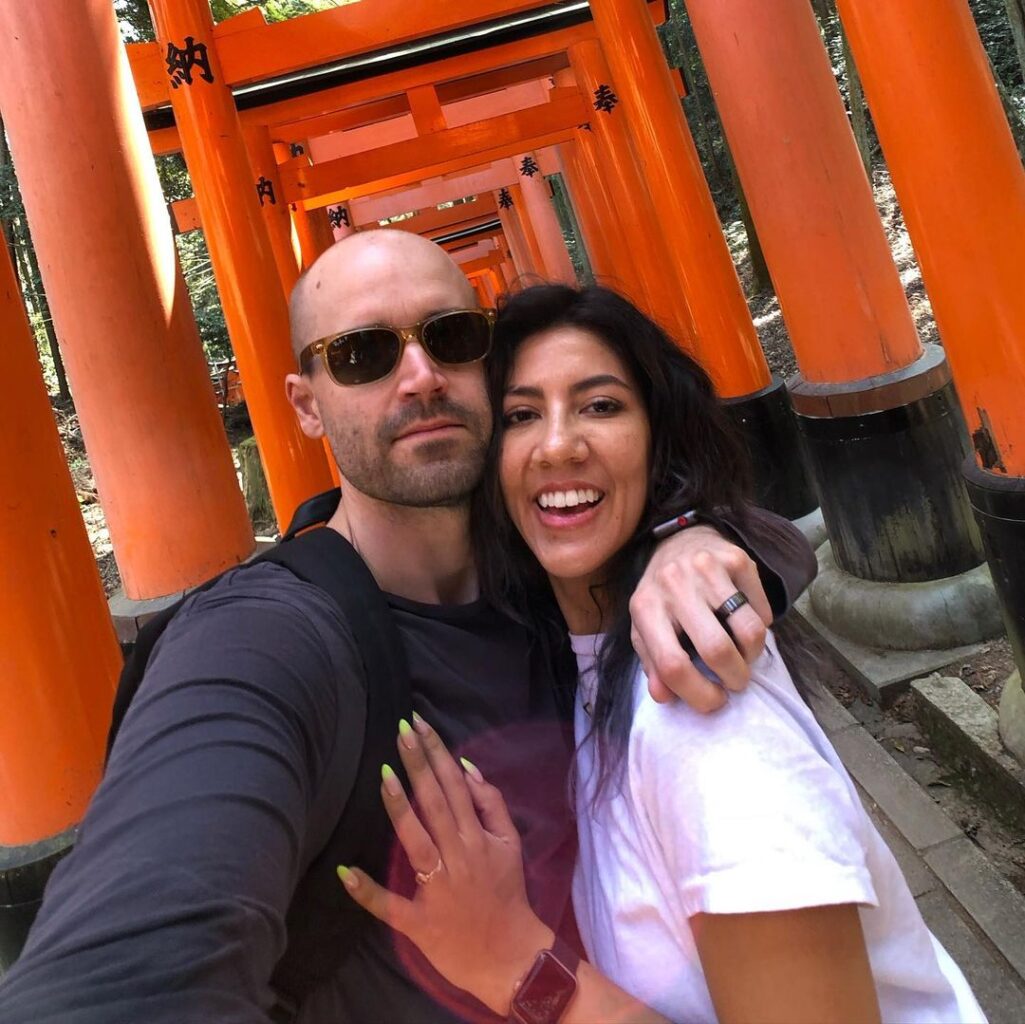 His first performance was a brief role in the 1994 movie My Summer Story, while his last performance was in the 2011 movie Hyenas, where he was an extra cast member.
Hoss is currently a marketing director at Super Evil Genius Corp.
He has over ten years of experience working in marketing.
They Have a Child Together
In August 2021, Stephanie Beatriz announced the birth of their daughter.
The actress announced on Instagram and revealed that they had decided to name her Rosaline.
In the picture, the actress smiled as she sat next to the child's car seat. Only her legs were visible in the picture.
The pic was captioned, "BÉBÉ HAS ARRIVED… Her name is Rosaline: pronounced Roz-uh-line."
"I'm very very in awe of the entire experience of having a kiddo."
She described the experience as incredible, beautiful, emotional, and hard, and she confessed she could not remember a time she felt amazed and full of gratitude.
She summed up her statement with a message for her, stating, "Roz, you are cool."
Her husband posted the same picture on his Instagram page and revealed that they had brought the little girl home the previous week.
He referred to the child as "My precious cargo" and revealed they brought the girl home, and everything turned out wild, crazy, and amazing.
In an earlier interview, the actress always said she imagined her life raising children.
She said it was not that she was against having kids; it was just that, at the time, she could not see how a child could fit into the life she was building.
The actress also talked about their dedication to raising a child who stood for equality.
She said one of the best things a parent could do was raise a child who understood that whatever decision one makes regarding shaping their lives was worth it.
Inside Stephanie Beatriz and Brad Hoss' Relationship
Stephanie Beatriz, Brad, and Hoss share a strong relationship based on their mutual love for travel. In February 2023, the trio took a trip to Colombia where they stayed at the luxurious Sofitel Baru resort.
Stephanie shared a video on Instagram praising the resort's family-friendly environment and their Kid's Villa, which had plenty of activities for kids. The highlight of the trip was when Roz, their daughter, started saying "AGUA" whenever she saw the water.
However, the worst part of the trip was when Roz peed on Brad during the plane ride back home. Despite the mishap, the family is excited to go back to Colombia soon.
In addition to Colombia, they also went to the Daytona 500 in February, with both Brad and Stephanie sharing pictures on Instagram. Brad was thrilled with the experience and captioned his post with the famous phrase from Talladega Nights, "I wanna go fast." Their love for adventure and exploration continues to bring them closer as a family.