Martin Fitzgerald Lawrence is a comedian and actor born in 1965. He rose to prominence in the 1990s as an established lead actor.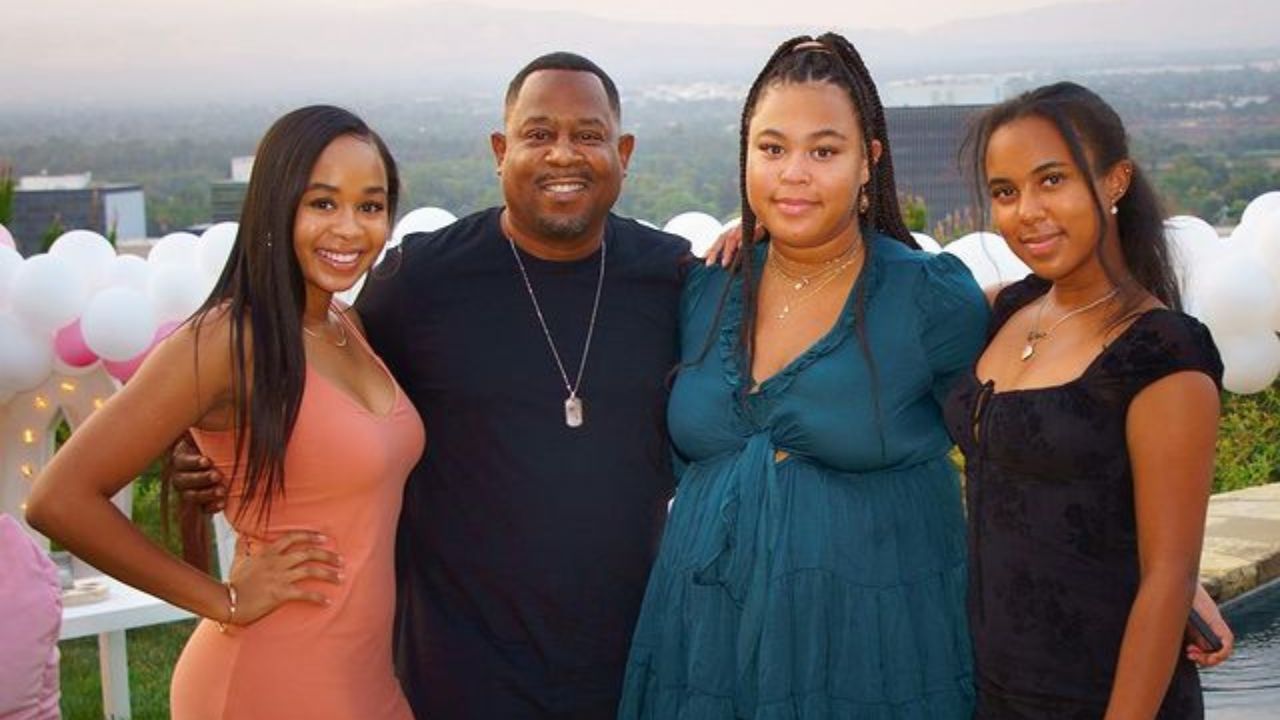 His success made people question whether he was married. 
Is Martin Lawrence Married?
No, he doesn't have a wife but he dated many famous women in the past. Let's look at his previous as well as his current relationship with his partner Roberta Moradfar.
Martin Lawrence Dating History
His first public relationship was with Lark Voorhies in the 90s.
Their relationship led to their engagement in 1993 though they never got married.
In 1992, the actress was part of the cast of Martin, and this was when the two started dating.
During an interview with People, she confirmed they were engaged however their romance lasted one year.
The reasons for their separation are unknown, though.
At one time, Lawrence appeared in public and announced that he was getting married to Patricia Southall, marking the end of their relationship.
Patricia Southall
The actor later started a relationship with former Miss Virginia USA, Patricia Southall.
They married in 1995 and gave birth to their first-born child, Jasmine Page, in 1996.
The couple met in 1992.
Patricia was working for L. Douglas Wilder, the then governor of Virginia.
Lawrence was working on a comedy concert in Richmond, Virginia.
A connection between them resulted in them dating for years before tying the knot.
Unfortunately, their relationship ended after two years.
The reason for their separation is unknown.
Despite their divorce, they are still friends to this day.
They are often seen in public while in the company of their daughter.
After their divorce, they went separate ways.
Shamicka Gibbs
In 1997, the superstar started dating Shamicka Gibbs.
They got married in 2010 at his Beverly Hills Home.
They had their first child in 2000 when she gave birth to Iyanna Lawrence.
Their second child, Amara Lawrence, was born two years later.
There were 120 guests, including Eddie Murphy and Denzel Washington.
According to those close to them, they wanted their wedding ceremony to be intimate, and Martin's three daughters were the flower girls.
According to them, the event was all about family.
Sadly, the two ended their relationship of more than 15 years in 2012.
They jointly announced their decision to separate through a representative.
They emphasized that due to their love and respect for each other, they will continue their friendship and take care of their children together.
Martin filed for divorce, stating irreconcilable differences as the reason.
Since they went their separate ways, they have remained true to their statement, co-parenting their children without much drama.
Not only does Shamicka have a good relationship with her daughters, but she is also close to her stepdaughter Jasmin.
She usually posts pictures of them together.
An example was in 2021 when she shared a lovely picture of herself with her children from way back.
The caption read, "[Throwback to] when my princesses were little bitty. "
She also posted a heartfelt photo with her daughters and stepdaughter while going for dinner in 2020.
She stated, "I have had a beautiful birthday. I've been spoiled and loved all day. I am so blessed and grateful."
Roberta Moradfar
Martin is currently dating Roberta Moradfar.
They have been together since 2017, and when it was time for him to pop the marriage question, he spent a fortune in acquiring the engagement ring.
It is reported the ring cost more than $500,000.
Their initials are engraved on the ring.